Tamron Teleconverter 1.4x - Nikon
SKU code: 36594
1.4x Magnification
Fits Tamron 150-600mm f/5.6-6.3 Di VC USD G2
Fits Tamron SP 70-200mm f/2.8 Di VC USD G2
Camera and Lens Communication Maintained
Autofocus, Vibration Compensation, and Metering Supported
Anti-Reflection Coatings
Metal Barrel with Moisture and Dust Resistant Design
You May
Also Like
The Essentials:
Bags, Cases & Straps:
Cleaning & Maintenance:
Studio Lighting:
Other:
Tamron Teleconverter 1.4x Nikon works with both the SP 150-600 mm F/5-6.3 Di VC USD G2 and the SP 70-200mm F/2.8 Di VC USD G2 lenses, increasing the focal length by 1.4x. The tough, metal barrel fits seamlessly with both lenses, maintaining the quality look and feel. It's also moisture resistant, complementing the lens weather sealed design. The teleconverter supports communication between your camera and lens, so autofocus and vibration compensation are still available, allowing you to create high quality photos of distant subjects without hassle.
Tamron Lens Compatibility
The Tamron Teleconverter 1.4x Nikon is compatible with both the 150-600mm F/5-6.3 Di VC USD G2 and the SP 70-200mm F/2.8 Di VC USD G2 extending their focal lengths to 210-840mm and 98-280mm respectively. This provides your lenses with greater versatility with only a 1 stop exposure loss.
Lens to Camera Communication
Full electronic communication between your camera and compatible Tamron lenses is maintained by the teleconverter, allowing both Vibration Compensation (VC) and auto-exposure functions to still be used. Autofocus is also supported as normal when using compatible lenses.
Anti-Reflection Coatings to Reduce Flare and Ghosting
Constructed with 6 elements in 3 groups, Tamron uses their BBAR (Broad-Band Anti-Reflection) coating on the teleconverter to reduce the occurrence of flares, reflections, and ghosting, maintaining the high image quality you're used to.
Tough Moisture-Resistant, Metal Design
The tough, all metal lens barrel of the Tamron 1.4x teleconverter's barrel is seamlessly when attached to your lens. To complement the design even further, the teleconverter uses the same dust and moisture-resistant sealing as the lens so you can use both with confidence in all weather.
Model
TC-X14
Compatible Mounts
Canon, Nikon
Magnification
1.4x (1-stop exposure loss)
Optical Construction
6 elements in 3 groups
Standard Accessories
Mount cap, Rear cap, Lens case
MAXIMUM DIAMETER
Nikon
f62.6mm
Canon
f70mm
LENGTH**
Nikon
21.4mm
Canon
21.4mm
ENTIRE LENGTH***
Nikon
32.3mm
Canon
34.1mm
WEIGHT
Nikon
180g
Canon
20516.984px16.984pxg

* Specifications subject to change by the manufacturer without notice

** Length is the distance measured from the camera mount face to the lens mount face.
*** Entire Length is the distance between the tip of the lens and the tip of protrusion
Tamron Teleconverter 1.4x
Front and Rear Lens Caps
Manufacturer Warranty
---
This product comes with a
24 month Australian warranty
from Tamron Australia
Want to read more about warranties?
Add extra protection for peace of mind
---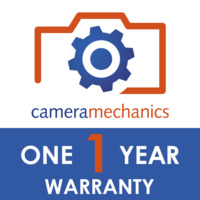 $69.00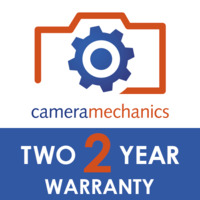 $89.00
* Dispatch timeframes are indications only and may vary for multiple quantities. Timeframes are updated regularly during normal business hours.