Lens Covers
Automatic Lens Cap for Lumix LX100 Cameras
Lens Cap with Three Automatic Doors
Cap Opens/Closes as Lens Extends/Retracts
SALE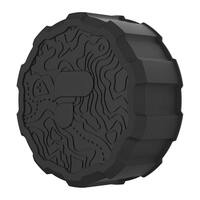 14% Off.
Covers and Protects Your Camera Lens
Securely Attaches to the Lens Barrel
Soft Flexible Elastomer for Easy Mounting
Rugged and Durable Construction
Hard ABS Plate Protects the Front Element
Available in a Range of Sizes
Discover our range of Lens Covers at Digital Camera Warehouse. Protect your valuable camera and lenses with lens covers. The lens cover is an ideal accessory for transporting your equipment in bags that aren't designed for cameras. It will protect your expensive equipment from scratches and other damage during transport.