Panasonic HC-X1GC 4K Professional Video Camera
SKU code: 35354
DCI 4K Recording @ 24p and UHD 4K Recording up to 60p
4K 1-inch MOS Sensor
Leica 24mm 20x Zoom Lens with Control Rings
Dual SD Memory Card Slots
5-Axis Hybrid Image Stabilisation & Intelligent Autofocus
3 Built in ND Filters
Two XLR Audio Inputs
Slide-Out LCD Screen and OLED EVF
You May
Also Like
The Essentials:
Memory Cards:
Bags, Cases & Straps:
Tripods & Monopods:
Flashes & Lighting:
Cleaning & Maintenance:
Viewfinder & LCD:
Audio Equipment:
Studio Lighting:
Cables & Connectivity:
The Panasonic HC-X1GC is a compact, handheld professional video camera that adds beautiful 4K quality to your video productions. The wide angle lens has 20x optical zoom which is perfect for recording near or far. A large 1 inch sensor captures crystal clear images, ideal for any situation, like electronic news gathering, short film creation, and more.
4K Video Recording
The Panasonic HC-X1GC 4K Professional video camera can record high-quality DCI standard 4K video at 24p and UHD at up to 60p. Full HD resolutions of 1080p and 720p are also supported at 60p/50p along with super slow-motion.
Leica Dicomar 4K Lens with 20x Optical Zoom
The Leica Dicomar 4K lens HC-X1GC can be operated manually, with a 24mm wide angle setting, it helps create sharp images with minimal distortion,perfect when filming in tight spaces. The 20x optical zoom covers the 24mm wide-angle to 480mm telescopic range, bringing your subjects closer.
Efficient 4-Drive Lens System
A 4-Drive System works to independently or simultaneously drive each of the four lens groups within the HC-X1GC, efficiently minimising the drive range so that zoom power and image quality are optimised appropriately.
4K 1-Inch MOS Sensor
With its 4K 1-inch MOS Sensor, the HC-X1GCis capable of high speed recording, perfect forrun-and-gun filmmaking. The sensor has excellent low-light performance and allows for better creative control of depth of field and background blur which is a feature often found only in larger cameras.
Advanced 5-Axis Hybrid O.I.S.
The HC-X1GC has a greatly expanded correction area, providing strong corrections for high and low angle shots. In Full HD modes, a 5-Axis Hybrid O.I.S. combines electronic and optical stabilisation to compensate for vibrations in horizontal, vertical, tilt, pan and roll axes.
Intelligent, Precise Auto-Focus
An intelligent Micro Drive Focus Unit provides precise, high-speed Autofocus and tracking which is essential for 4Kvideo. Autofocus settings can be customised to perfectly suit your filming requirements bysimply adjusting AF Area, AF Speed, and AF Sensitivity.
Super Slow Motion and VFR Recording
Super slow motion recording is achieved by recording with a high-speed of 120 frames per second. Variable Frame Rate recording is also available with settings that provide 10 steps from 2 to 60fps, allowing you to get creative with your videos.
Dual SD Card Slots
Dual SD cards slots can simultaneously record two different file formats on each card. While one card is recording 4K, the other can record at a lower bit rate or resolution. Relay recording is also available, seamlessly switching to the second card when your first one is full.
Choice of File Format and Bit Rates
Choose from a range of bit rates between 5 Mbps to 200 Mbps and different file formatsto customise your recordings. MOV, MP4, or AVCHD are available in HD and SD resolutions.
8 Mode Gamma and 16-Axis Colour Correction
With the 16-Axis Colour Correction you can match the colours of several cameras when they are used in the same lighting conditions. 8-Mode Gamma settings are available to suit the different gradations required by production type.
XLR Audio Inputs
Two channel XLR audio inputs have switchable +48V phantom power supply/mic/line and manual volume. Plug in a range of professional quality mics and record in two chancels with the16-bit linear PCM system (MOV/MP4) or Dolby Digital system (AVCHD).
LCD Screen and OLED EVF
A 3.5 inch slide out LCD touch screen allows quick, intuitive menu navigation and settings control, sliding back into the body for safe storage. The OLED EVF has a high resolution with approximately 1,769,000 dots provides a clear and bright image ideal for focusing and exposure selection.
Camera
Sensor

1x 1inch-type MOS Sensor

Effective Pixels

DCI 4K: 9.46 MP
UHD/HD: 8.79 MP

Optics
Focal Length

8.8 - 176 mm

35mm Equivalent Focal Length

24-480mm @ DCI 4K resolution
25.4-508mm @ UHD/HD resolution

Maximum Aperture

f/2.8-4.5

Zoom

Optical: 20x
Intelligent: 30x
Digital: 2x, 5x, 10x

Filter Thread

67 mm

Built-In ND Filters

Clear, 1/4, 1/16, 1/64

Recording
System

NTSC/PAL

Recording Media

SDHC/SDXC

Video Format

DCI 4K:
MP4/MOV:
4096 x 2160p / 24 fps (100 Mbps)

UHD:
MP4/MOV
3840 x 2160p / 59.94 fps (150 Mbps)
3840 x 2160p / 50 fps (150 Mbps)
3840 x 2160p / 59.94 fps (100 Mbps)
3840 x 2160p / 29.97 fps (100 Mbps)
3840 x 2160p / 25 fps (100 Mbps)
3840 x 2160p / 23.98 fps (100 Mbps)

HD:
MP4/MOV
1920 x 1080p / 59.94 fps (200 Mbps)
1920 x 1080p / 59.94 fps (100 Mbps)
1920 x 1080p / 59.94 fps (50 Mbps)
1920 x 1080p / 29.97 fps (200 Mbps)
1920 x 1080p / 29.97 fps (50 Mbps)
1920 x 1080p / 23.98 fps (200 Mbps)
1920 x 1080p / 23.98 fps (50 Mbps)

AVCHD
1920 x 1080p / 59.94 fps (25 Mbps)
1920 x 1080p / 50 fps (25 Mbps)
1920 x 1080p / 23.98 fps (21 Mbps)
1920 x 1080i / 59.94 fps (21 Mbps)
1920 x 1080i / 59.94 fps (17 Mbps)
1440 x 1080i / 59.94 fps (5 Mbps)
1440 x 1080i / 50 fps (5 Mbps)
1280 x 720p / 59.94 fps (8 Mbps)

SD:
AVCHD
NTSC (9 Mbps)
PAL (9 Mbps)

Aspect Ratio

16:9 / 1.78:1
17:9 / 1.9:1

Still Image Resolution

JPEG: 8.8 Megapixel, 4096 x 2160 (17:9)
JPEG: 8.3 Megapixel, 3840 x 2160 (16:9)
JPEG: 2.1 Megapixel, 1920 x 1080 (16:9)
JPEG: 0.9 Megapixel, 1280 x 720 (16:9)

Audio Channels

2

Audio Format

AAC
Dolby Digital 2-ch
LPCM

Display
| | |
| --- | --- |
| Size | 8.9 cm |
| Type | Touch screen |
| Pixel Count | 1,152,000 |
| Rotation | 270° |

Viewfinder
Type

9.9 mm
1,769,000 dots

Features
Image Stabilization

Optical
Electronic (not available in DCI 4K/UHD resolutions)

Minimum Illumination

0.2 lux at f/2.8, 18dB gain, 1/2 second shutter speed, HIGH SENS mode

White Balance Modes

Auto
ATW LOCK
3000K
5500K
Variable 2000K-15000K
Ach Fixed
Bch Fixed

Accessory Shoe

1 x Cold Shoe

Input/Output Connectors
Inputs

2 x XLR microphone
3.5 mm Stereo Mini camera remote
1 x LANC Terminal 2.5 mm super mini jack camera remote

Outputs

1 x A/V
1 x HDMI A (Full Size)
1 x USB 3.0 Type A (Host)
1 x USB Micro-B USB 3.0
1 x Speaker

Microphone Input

Yes

Headphone Jack

Yes

Power Input

11.4-12.6 VDC EIAJ Type4

General
Power Supply

Battery: 7.2 VDC
AC Adapter: 12 VDC

Power Consumption

LCD Operation: 19.7 W

Dimensions

17.3 x 19.5 x 34.6 cm

Weight

2 kg (without battery or SD card)

* Specifications subject to change by the manufacturer without notice
Panasonic HC-X1GC 4K Semi Pro Video Camera – Black
1 x Power Supply
1 x Power Cable
1 x Battery
1 x Battery Charger
1 x Microphone Holder
1 x Eye Cup
1 x Lens Hood
Manufacturer Warranty
---
This product comes with a
12month Australian warranty
from Panasonic Australia
Want to read more about warranties?
Add extra protection for peace of mind
---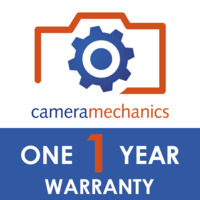 $199.00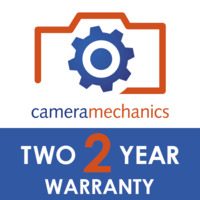 $269.00
* Dispatch timeframes are indications only and may vary for multiple quantities. Timeframes are updated regularly during normal business hours.