Laowa 12mm f/2.8 Zero-D Lens - CanonR
SKU code: 46077
12mm Ultra-wide Focal Length
Aperture Range of f/2.8-22
Manual Focus and Manual Aperture Rings
Low Distortion (ZERO-D) Design
16 Elements in 10 Groups
3 Extra-low Dispersion & 2 Aspherical Elements
Dust & Water-repellent Coating
Designed for Full-Frame and APS-C Sized Sensors
You May
Also Like
The Essentials:
Bags, Cases & Straps:
Cleaning & Maintenance:
Protection & Waterproof:
Studio Lighting:
Other:
Most Photographers enjoy shooting wide angles to capture a dramatic composition or to provide more context for their subject, it can be a very effective compositional technique. One of the downsides of shooting with wide angle lenses though, is the optical distortion which can cause straight lines to appear bent. The Laowa 12mm f/2.8 Zero-D manual focus lens offers remarkably low barrel distortion with an ultra-wide angle, so you can capture landscapes and wide shots without the risk of warped features.
Ultra-Wide Angle with Fast Aperture
The Laowa lens offers a unique combination of an ultra-wide 12 mm focal length with a bright f/2.8 maximum aperture which can create a shallow depth of field. When mounted on a full frame camera the lens covers a 122° angle of view useful in loads of photographic scenarios such as architecture, street and indoor photography, or to capture immense landscapes. The bright f/2.8 maximum aperture is well-suited for working in low and difficult lighting conditions and can be used to shoot impressive astrophotography or even nightscapes.
Close to Zero Optical Distortion (ZERO-D)
Taking lens design to a new level of technological innovation, the Laowa 12mm f/2.8 Zero-D Lens Canon R has successfully countered the common problem of barrel distortion encountered in ultra wide angle lenses. The optical design of the lens significantly reduces rectilinear distortion to an extremely low level that can barely be noticed. Rendering straight features at the image edges makes the lens well suited for shooting architecture and interiors.
Superb Optical Performance
The optical construction of the lens comprising of 16 elements in 10 groups, including 2 aspherical elements and 3 extra-low dispersion elements. The lens delivers outstanding edge-to-edge sharpness and contrast, with reduced chromatic aberration and colour fringing.
Consistent Lens Sharpness
The lens employs a floating optical system that ensures a constant level of sharpness throughout the entire focussing range. So it doesn't matter if your focused all the way to infinity for an early morning landscape or focused as close as you can at 18cm for some wide angle macro shots you can rest assured the lens will still be able to produce sharp images.
Precise Infinity Focus
The lens stops the focusing ring exactly at infinity, allowing you to easily set the focus to infinity even in low light conditions. This accurate infinity focussing lets you shoot difficult to focus subjects, such as lightning, stars or fireworks in dark shooting situations.
Frog Eye Coating
The front surface of the lens element is applied with Loawa Frog Eye Coating that allows you to work in a range of environmental conditions. The moisture and dust-repellent coating ensures the lens surface is easier to wipe clean and is less vulnerable to the damaging effects of dirt, dust, moisture and fingerprints.
Dual Lens Hood
The lens features 2 lens hoods - a removable large petal shaped lens hood that helps reduce flare and ghosting when working in strong lighting conditions as well as a smaller fixed hood that protects the front element in case the lens is placed face down.
Compatible with Square Filters
The lens can be combined with an optional filter holder (not included) in place of the removable outer hood. The filter holder can hold up to two 100mm square filters and a 105mm CPL, allowing you to use any existing 100mm filters like gradient filters or ND filters to capture amazing landscapes.
Entrance Pupil Mark
The lens has an entrance pupil marking on the top of the lens to help you to locate the nodal point around which the lens should be rotated to make panoramic images, allowing you to combine multiple shots to create perfect panoramas.
Compact and Lightweight
Despite having a large aperture and a wide angle perspective, the Laowa 12mm f/2.8 Zero-D Lens Canon R boasts of an incredibly small form factor and weighs only 609g, making it super convenient to handle while shooting and carrying around.
Manual Focus and Aperture Rings
The lens features a wide and well ribbed manual focus ring as well as a click stop manual aperture ring so you can take complete control of your composition. As with most manual lenses there is no electronic communication with the camera so we suggest enabling focus peaking where available and setting your camera to aperture priority for optimum sharpness and accurate exposure in your image.
Additional Features
Depth of field and distance markings
Internal focussing
7-blade aperture
Pleasant round bokeh
Durable full metal body


The Laowa 12mm offers a fresh new wide angle perspective with excellent optical quality, it is guaranteed to appeal to a range of photographers from landscape enthusiasts to macro lovers, as well as low light and street photography shooters.
Focal Length
12mm (full frame)
19.2mm (APS-C)
Aperture
Maximum: f/2.8
Minimum: f/22
Camera Mount Type
Canon EF
Format Compatibility
35mm / Full-Frame
Angle of View
121.96°
Minimum Focus Distance
18 cm
Maximum Magnification
0.2x
Elements/Groups
16-Oct
Diaphragm Blades
7
Focus Mode
Manual Focus
Filter Thread
None
Dimensions (D x L)
74.8 x 82.8 mm (approx.)
Weight
609 g
* Specifications subject to change by the manufacturer without notice
Venus Optics Laowa 12mm f/2.8 Zero-D Lens
Front and Rear Lens Caps
Manufacturer Warranty
---
This product comes with a
12month Australian warranty
from RADBitz Australia
Want to read more about warranties?
Add extra protection for peace of mind
---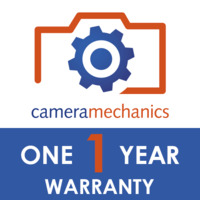 $99.00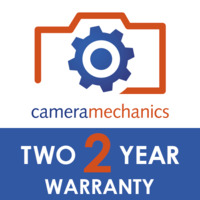 $119.00
* Dispatch timeframes are indications only and may vary for multiple quantities. Timeframes are updated regularly during normal business hours.