ATF Filter – Circular Polariser 40.5mm
SKU code: 37510
Reduces Reflections from Non-metallic Surfaces
Various Thread Sizes Available
Protects Lenses from Dust, Moisture and Scratches
Designed for Digital Cameras
Easily Cleanable
Lightweight Durable Aluminium Alloy Frame
Includes Carry Case
Dispatches within 24 hours*
For store pickup please contact us
You May
Also Like
Bags, Cases & Straps:
Cleaning & Maintenance: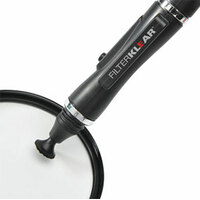 $15.00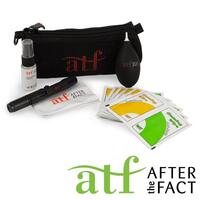 $27.00
The After the Fact Circular Polarisation Filter uses a cross polarisation design to reduce reflections from glass and water surfaces to deliver improved image clarity so you can capture more vibrant, colourful shots. CP filters are ideal for landscape photographers to darken bright skies and bring out the greens in grass and trees improving the overall look of your composition.
Capture more Vibrant Imagery
Circular polarisation filters block light reflecting off non-metallic surfaces and can dramatically improve the colour saturation and vibrancy of your images. Perfect for when you are shooting through glass windows because they reduce reflections, leaving you with a cleaner result.
Range of Thread Sizes Available
The ATF CP Filters are available in a range of different sizes to suit a variety of different lenses. This allows you to easily add polarisation to both your stills and video footage.
Lens Protection
Because the filter attaches to the front of your lens by screwing into the filter thread it protects the front element from dust, scratches, and safeguarding your gear from other types of damage.
Easy to Clean
The polariser can be easily cleaned by wiping gently with a microfibre cloth and because it attaches to the front of your camera it ensures that the lens itself is also easy to clean.
Lightweight and Durable
With a lightweight aluminium alloy frame, the CP filter won't weigh you down with extra bulk but can enable you to capture a range of different scenes from landscapes to portraits with enhanced colour and detail.
Included Carry Case
The filter comes with a carry case that you can store the filter in for peace of mind when not in use.
Quality Optics
The After The Fact Circular Polariser Filter utilises quality optics that ensures there is no degradation of image quality to maintain your camera performance.
ATF Circular Polariser Filter - 40.5mm
Carry Case
* Dispatch timeframes are indications only and may vary for multiple quantities. Timeframes are updated regularly during normal business hours.