Top 5 Tripods for Creating Perfect Vlogs
Written by AJ Magno - Apr 24, 2020
Tripods are an essential part of any image creator's arsenal. There is nothing worse than when you think you've taken the perfect shot, only for it to turn out blurry and out of focus. Or when your arm or selfie stick just isn't long enough to take an awesome selfie with a beautiful scenery in the background. To help you avoid this, and to give you some gear inspiration to work with for vlogs, we've listed our top 5 essential tripods to add to your vlogging set-up.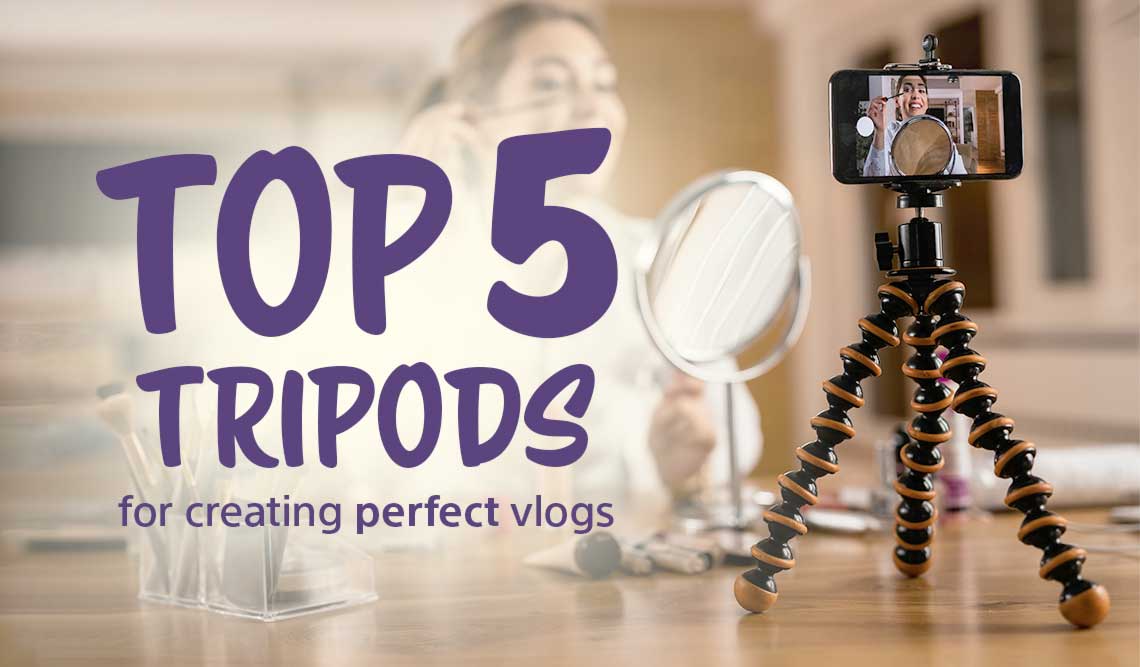 1. Sirui 3T-35K Tabletop Tripod (DSLR, Mirrorless + Smartphones)
This tiny tripod punches well above its weight. Weighing in at only 430g, it doesn't sound like it has the capacity to hold a huge amount of weight, but when you realise that it can hold up to 4kg, you know it means business. Boasting a sturdy aluminum design that you can really notice when you handle the product, this tripod offers precision and is a high-quality solution to make sure you always get the shot.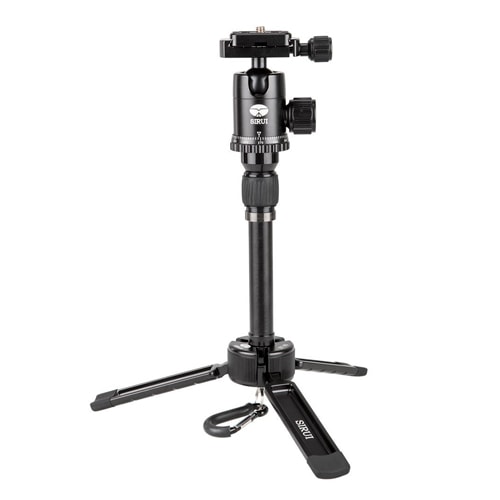 2. Joby Gorillapod Rig series (5kg, 3kg & Smartphone)
Gorillapods are extremely trusted amongst vloggers and YouTubers, thanks to their lightweight construction and flexibility. You can mount them on just about anything; it's as simple as wrapping the legs around the object, and boom, it's going to grip. With the updated rigs, you can now add extras, such as lights and microphones without having a plethora of adapters and mounts.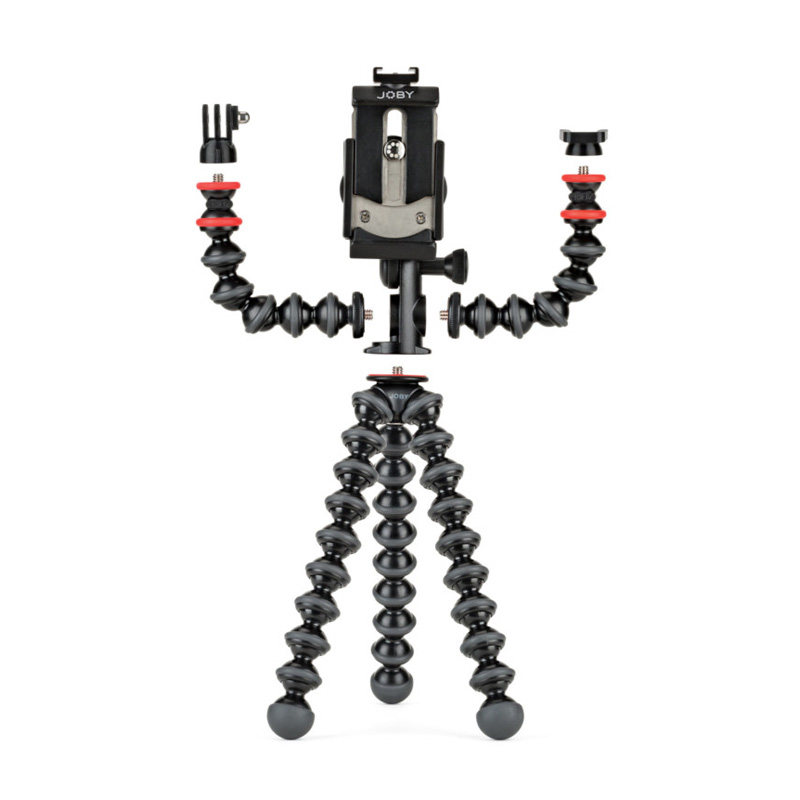 3. Peak Design Travel Tripod (DSLR, Mirrorless + Smartphones)
One of the most highly anticipated tripods to come out of any brand is the Peak Design Travel Tripod. Something of wonder, this full-sized tripod is capable of holding a reasonably large Pro DSLR and lens without breaking a sweat, so if you're a vlogger with a hefty set-up, this tripod has got you covered. It features a super compact design, so is ideal to take travelling or if you're shooting on the go. It even comes with a phone mount for the times you need to take a quick selfie and don't want to fiddle with setting up your camera.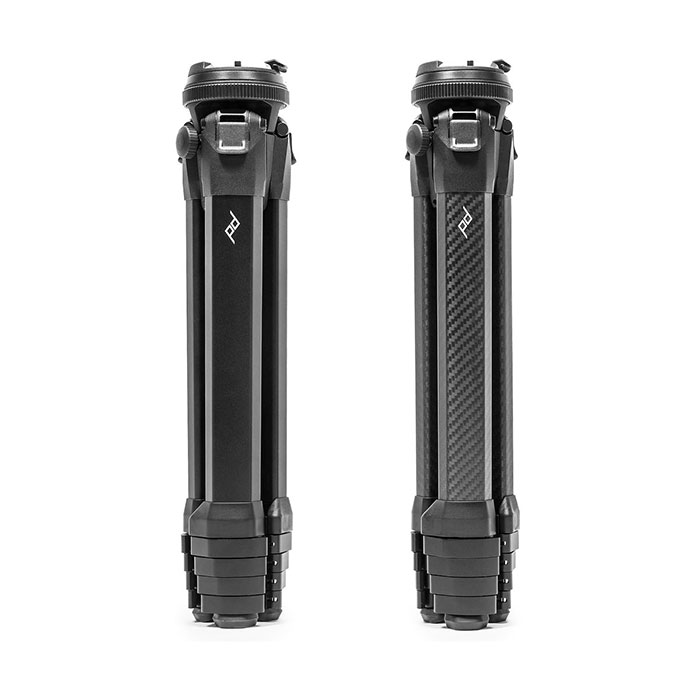 4. Joby Telepod Pro (Smartphones + Small Cameras & GoPros)
The Joby Telepod Pro is the ultimate selfie stick and tripod combo. Ideal for Smartphones small cameras and GoPros, this product has a height range from 34-79cm, meaning you can use it from anything as a desk tripod to an extended selfie stick for those times you need that extra reach on the go.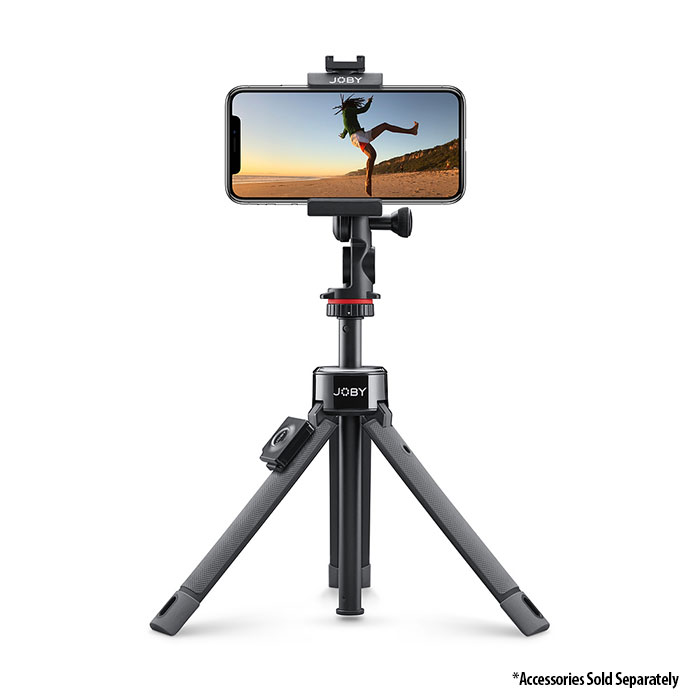 5. ATF Clover+ Tripod (Small DSLR, Mirrorless & Smartphones)
The perfect budget tripod for beginners and seasoned photographers who need something small, lightweight and relatively inexpensive. This tripod can handle small cameras as well as smartphones, and also comes with a phone mount so you can avoid the hassle of buying accessories.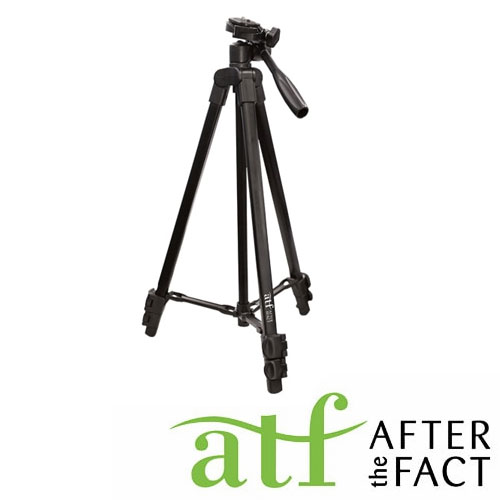 Sometimes you will find that no single tripod is enough, especially if you are taking your vlogs from your test to the outside world. Just like with lenses, you will always end up having more than one, but as the saying goes, the more the merrier!