Joby Gorillapod Mobile Rig
SKU code: 39691
Dispatches within 5-10 business days*
For store pickup please contact us
You May
Also Like
Action Mounts: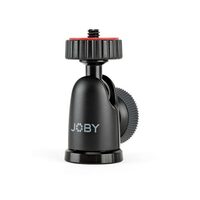 $49.00
Tripods & Monopods: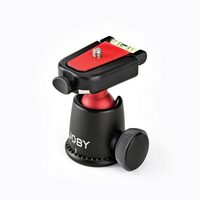 $79.00
Shoot in Portrait or Landscape
The Joby Gorillapod features a GripTight PRO 2 adjustable smartphone mount that fits even larger phones. 180° rotation means you can shoot from various angles in landscape or portrait mode, great for switching between live streaming and recording quick stories for your social media feed.
Two Accessory Arms
Two extra accessory arms maximise the versatility of the Joby Gorillapod Mobile Rig. Each flexible arm features 1/4-inch connections to support lights, perfect for shooting videos in poorly lit areas. There is also a cold shoe to accommodate an external microphone for better audio.
Functions as a Grip, Wrap, and Stand
While the rig can be used as a traditional tripod, Joby's unique and versatile ball and socket legs let you get creative. The flexible legs can be used as a handheld grip for vlogging or selfies. They can also wrap around poles, handlebars, and more for steady videos and long exposure photos.
Durable Steel and ABS Plastic Design
Created from steel, aluminium, and ABS plastic, the Joby Gorilla Pod Rig is lightweight, durable and adaptable. The rubberized rings and feet provide a secure grip on most surfaces and when using it handheld, making it a vlogger's new best friend.
GripTight Mount for Large Smartphone
180° Tilt for Shooting in Various Angles
Positioned in Landscape/Portrait Mode
Two Flexible Accessory Arms
Functions as a Grip, Wrap, and Stand
Durable Steel and ABS Plastic Design
| | |
| --- | --- |
| Product Dimensions: | 12 x 8 x 33 cm |
| Weight: | 362 g |
| Connection Point: | 1/4-inch standard tripod mount, GoPro mount, Universal flash shoe |
| Materials: | ABS Plastic, Aluminium, Stainless Steel, TPE, Zinc-Aluminium |
* Specifications subject to change by the manufacturer without notice
Joby Gorillapod Mobile Rig - Black
2 Cold Shoe mounts
1 GoPro mount
* Dispatch timeframes are indications only and may vary for multiple quantities. Timeframes are updated regularly during normal business hours.