The Best Video Lighting Options to Make Your Videos Look Professional
Written by Milad Nabi - Aug 21, 2020
If you are on your way to becoming a vlogger, Youtuber or videographer, video lighting can be rather tricky. It is important to have an idea of the look and feel you are wanting to achieve and plan for it. No matter what your subject is, proper lighting can enhance your video quality and gain more attention from your audience. Lighting plays a vital role in video production, as it could completely alter the mood or meaning of your footage.
In this blog we have listed few lighting options for beginners to our professional range to help you select the right set up as per your needs.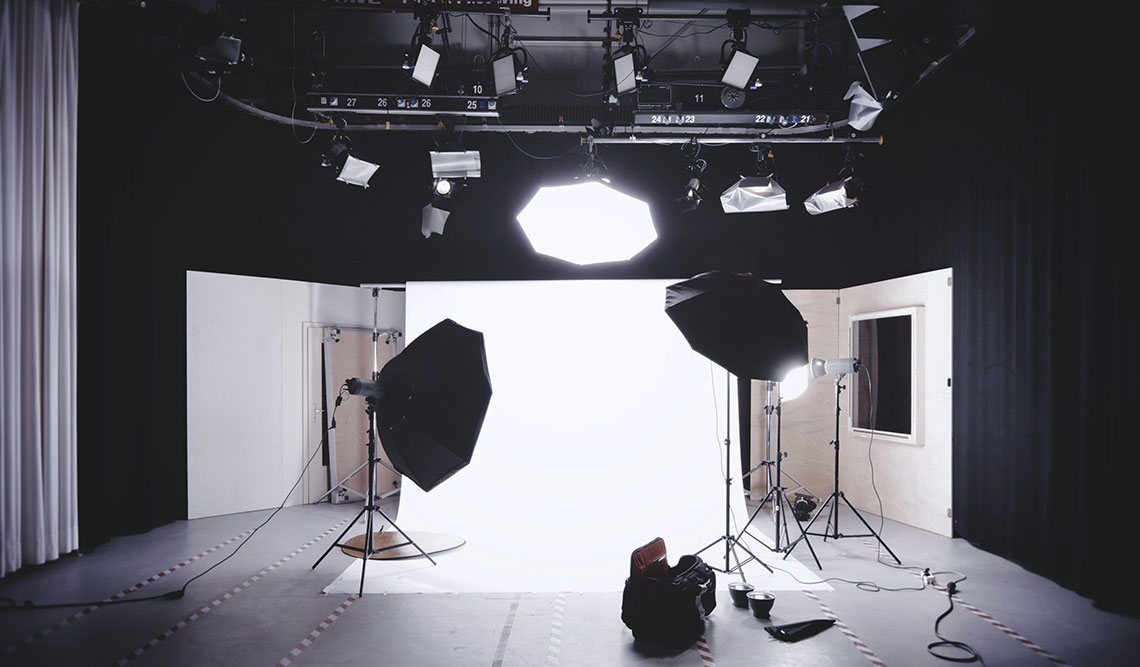 Budget-Friendly LED Lights
If you are just getting acquainted with the videography world, you are not going to need the most expensive or professional lighting set-up. You are going to want to start out with something that isn't overly complicated, then once you've got the hang of things, that's when you can start to expand your set-up. Here a few of our favourite options that will be perfect to get you started.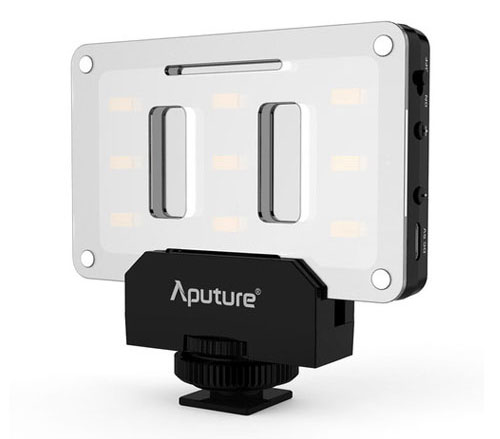 The Aputure Amaran AL-M9 is a pocket-size battery-powered LED that can provide over an hour of runtime at full brightness with a single charge. It is a daylight balanced light with a colour temperature of 5500k which comes with a magnetic diffuser, two different gel filters and a universal shoe adapter making it easy to use and incredibly portable.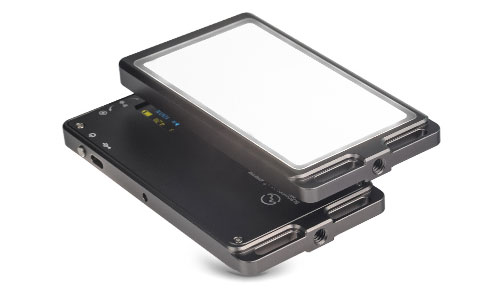 The Sunwayfoto FL-96 is a rechargeable on-camera LED lighting option with a step-less dim dial which enables allows you to fine-tune the brightness levels that suits your shooting scenario. Also, the variable colour temperature of 3000-5500K allows you to better match light tone to the scene you're shooting.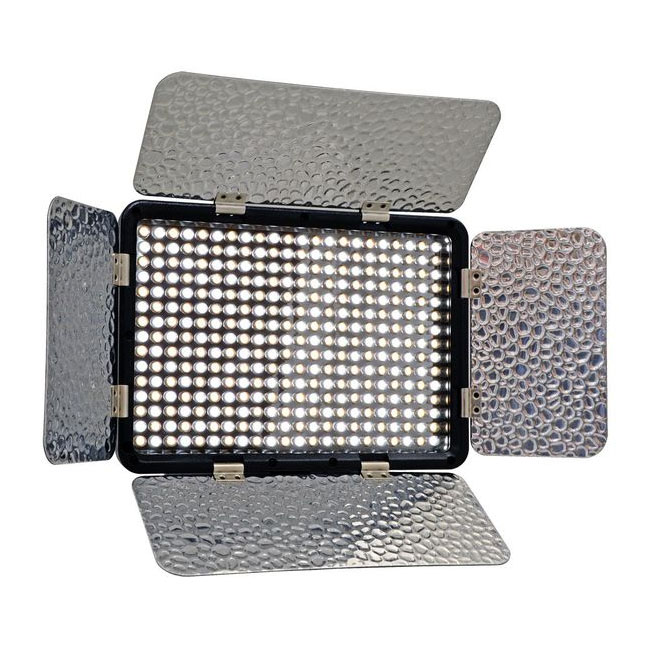 The Jupio PowerLED 330C is a dual colour LED video light for studio and on-location applications. With adjustable brightness and temperature of 3200K- 5500K, it works well as a standalone single light or can be integrated easily as an additional light within your existing setup. It also features a barn door design, cold Shoe Mount and an included diffusion filter which gives you full control for your specific shooting circumstances.
Mid-Range Video Lights
If you are looking for more powerful and versatile LED lights to expand your lighting options, here are a few options to get you going in the right direction.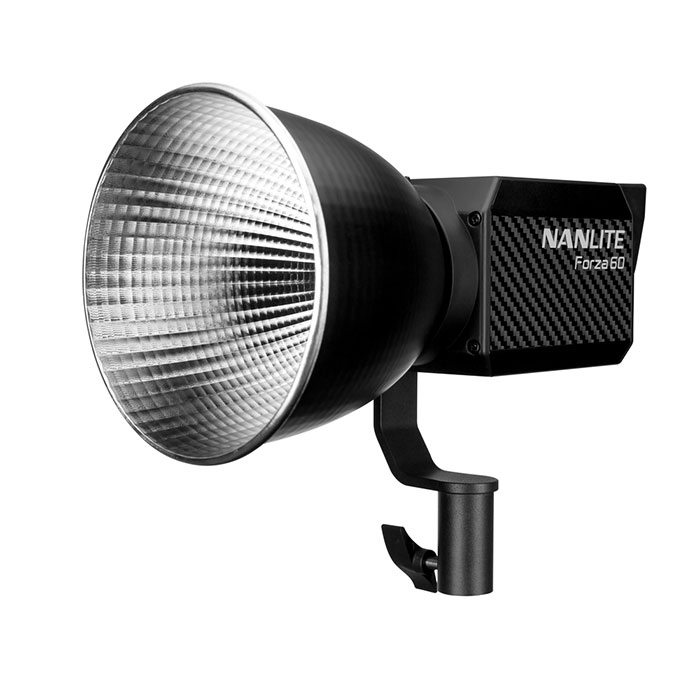 The Nanlite Forza 60 is a portable size LED light which can deliver 11950 Lux output at 1m. It also offers a convenient 5600K daylight-balanced colour temperature with a high CRI 98 rating for consistent colour rendition. The light is powered by an included AC adapter that can be plugged into a standard wall socket and is also compatible with V-Mount batteries that allow you to take the light out into the field for on-location shooting.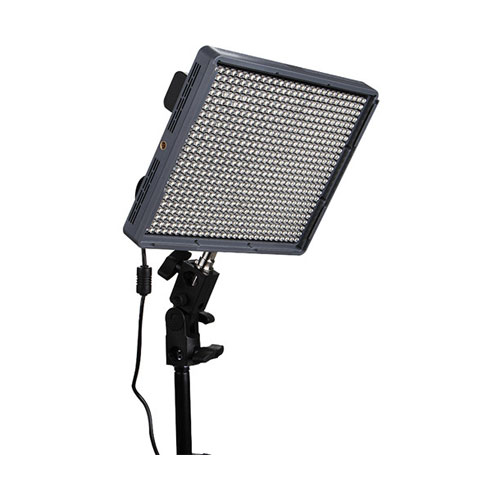 The Aputure Amaran HR672C bi-colour LED light kit has 672 powerful LEDs with a high 95+ CRI rating that produces highly accurate and true-to-life colour that's vital to a range of applications, including fashion and product photography. The wide 75° beam and broad 3200K to 5500K colour temperature range make it easy to adjust illumination to suit ambient and scene lighting. Brightness and temperature are easily customised with dedicated dials on the back of the unit. It is lightweight and portable and is accompanied by a wireless remote for quick activation and adjustments from up to 100m away, conveniently streamlining your shooting process.
The LEDGO 4x LED Light Kit is designed for photographers and videographers looking for a versatile, modular continuous lighting solution. It produces an impressive 1100 lumens with a 5600K temperature output, and it is great for on-site or studio shooters. The LED panels can be used individually or connected in a 2, 3 or 4-panel variation for additional power output and superior creative flexibility.
High-End Video Lights
For all of you that are looking for something solid that can give you the maximum flexibility and power for your next video shoot, we have listed the following LED lights which deliver professional lighting solutions ideal for a variety of video or photo shoots.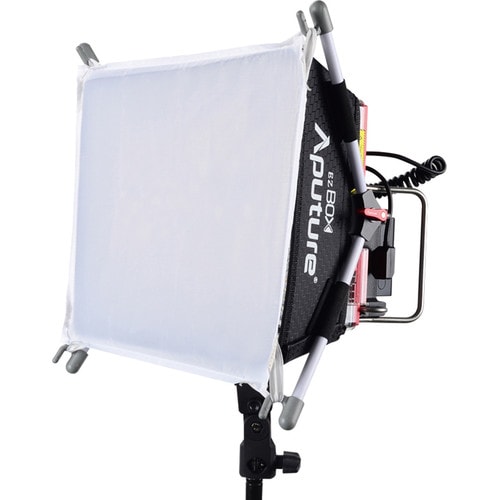 The Amaran Tri-8C is an extremely powerful bi-colour LED light which delivers an outstanding output of 23000 lux at 0.5m. Its adjustable brightness and colour temperature range from 2300-6800K to give you creative lighting control in just about any environment. It also has a unique 'honeycomb' arrangement that removes any patterned shadows. Additionally, it features a thermal management system that provides extremely efficient heat flow and improved structural integrity.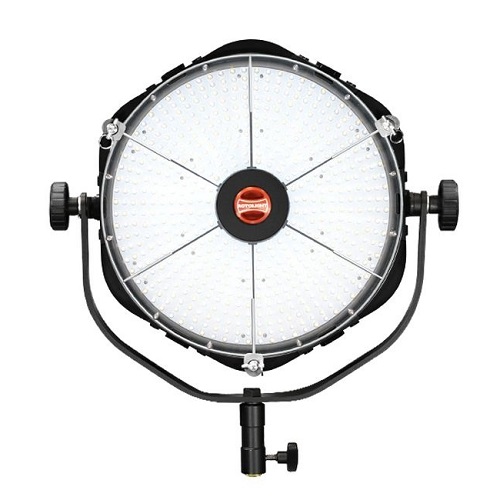 The Rotolight Anova PRO 110° kit is one of the most versatile lighting options available that ensures accurate colour reproduction with natural-looking skin tones. The brightness and colour temperature of 3150K- 6300K can both be easily adjusted electronically with great precision. It also has flash sync capabilities that expand its use to traditional photography, making it a perfect choice for almost any scenario under the sun.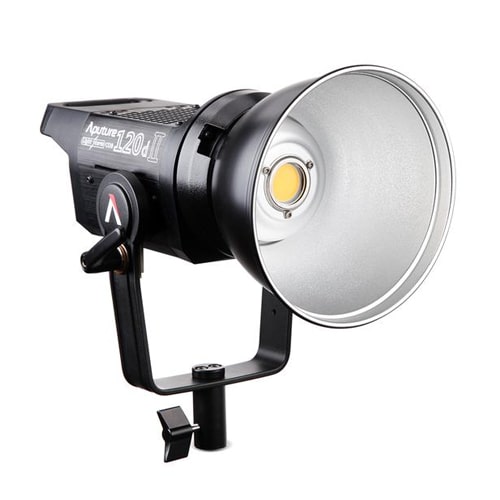 The Aputure Light Storm 120D II is an extremely powerful daylight-balanced LED light delivering an outstanding 4700 lux luminance at 1m. It is programmable with pre-programmed special effects which offer a creative and powerful tool for filmmakers. Another super handy feature is its super quiet built-in fan that optimises heat dissipation efficiency and improves the light's lifespan. It also features an exceptional Colour Rendering Index of 96+ and 97+ Television Lighting Consistency Index delivering realistic and consistent colour reproduction. It is made with strong aircraft-grade aluminium, and wights in at just 2.2kg, which makes it incredibly portable for on-location shoots.
Ring Light
Ring lights are another great, versatile option. They are easy to set up and one of the most popular options for solo vloggers and videographers and photographers who are trying to work on a budget. The most common uses for ring lights are firstly, portrait shooting as they provide an even light and are fantastic at minimising blemishes. Secondly, YouTube videos as they reduce shadows and light up the face evenly and finally, glamour shots as they work perfectly with makeup. When using ring lights as the only source of lighting they produce an attractive halo shadow and create a professional-level and cinematic look to the shot.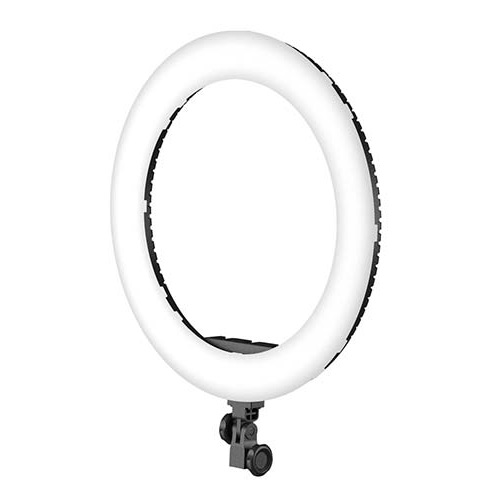 Pixel R60C is a Bi-Colour LED ring light which features a 3000-5800K colour temperature and boasts a high CRI of 97 and above. It provides a professional-quality and nearly shadowless light with a brightness of 4900 Lux at 0.5m distance. It is also equipped with Dual Power Modes and can be powered by Sony NP-F style lithium-ion batteries or from an AC power adapter which gives you the flexibility to choose the best power option.
Final words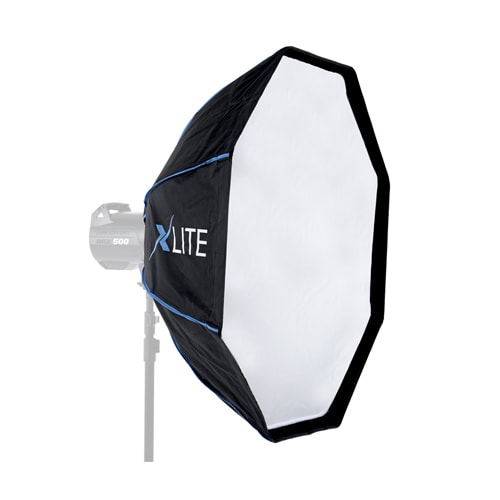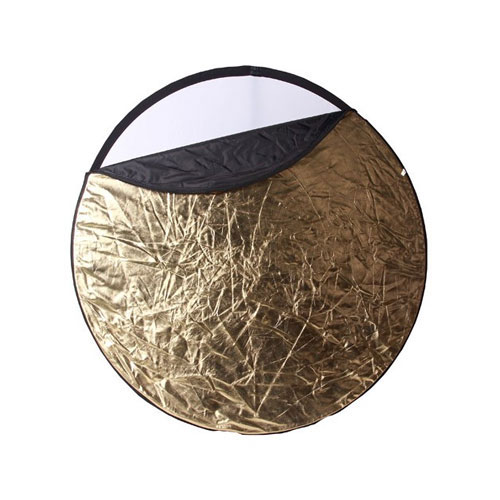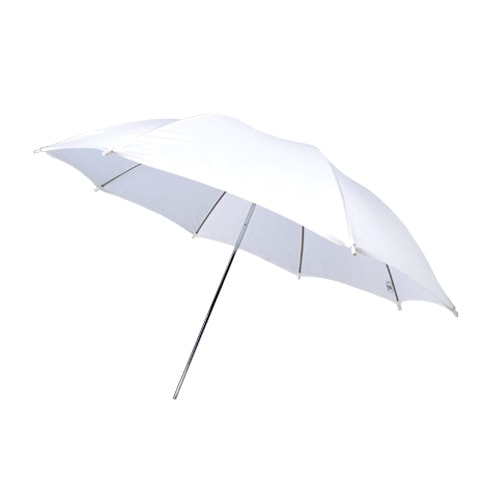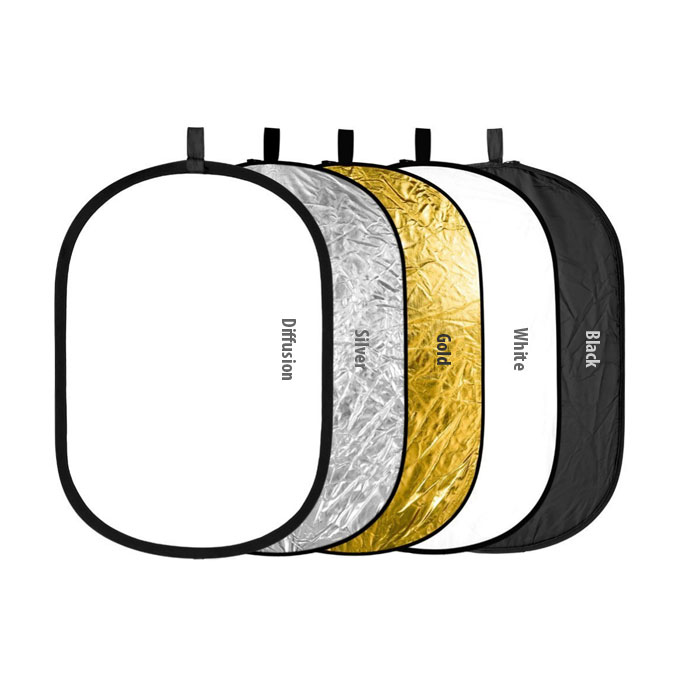 There is no doubt that proper lighting plays a crucial part in delivering the premium final product. There are so many other products like soft boxes, umbrellas, reflectors or any other diffusers that can assist you to boost your video quality. But it takes to time find the right lighting set up and equipment that suits you. Now, with the basics down, it is important to experiment to get the hang of lighting techniques for your video shooting. So, take the first step and grab your first LED light and let your creativity take control.
If you want any extra information or have any questions about lights, don't hesitate to give one of our friendly staff members a call on 1300 365 220.