How to select the right action camera
Written by Emily Mathison - Sep 02, 2020
With any camera you are looking at purchasing, you need to know that you are buying a product that is going to suit your needs, otherwise it is a little pointless in acquiring it isn't it? When it comes to action photography, what you plan to use the camera for will ultimately be the deciding factor on what product you decide to go with. Do you need waterproofing, or what depth do you need waterproofing to work at, shockproof capabilities, what is the video and stills quality like, how long is the battery run time…I could go on but you get the idea. There is a lot to think about before you purchase an action camera, so we are going to get you started and share a few details about our favourite action cameras.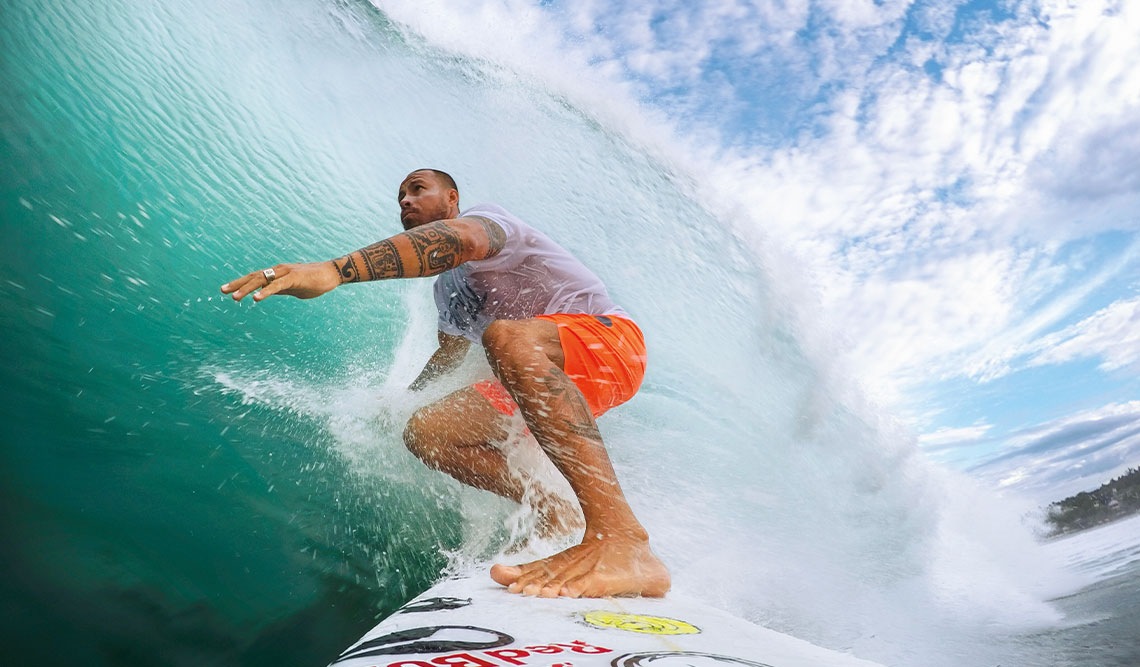 Before we get into that though, let us take a quick look in a bit more detail at some of the factors that may influence your decision.
Waterproofing – If you prefer the water more than land, then this is a factor you will need to look at. Most action cameras will tell you how deep the waterproofing will be effective for, and whether you can use it with or without a case. For instance, if you are a scuba diver, a camera with a waterproof depth of 3m is not going to be much to you.
Shockproof – For those of you who do not mind a bumpy and rugged adventure, you will want to make sure the camera you chose is shockproof. Say for instance you're mountain bike riding with the camera attached to the bike, if it's not shockproof, it's not going to handle the terrain overly well and you're going to end up a little motion sick watching your footage back.
Image/Video Quality – Due to the fact that you will most likely be using your action camera for an adventure or outdoor expedition, it needs to be able to keep up and produce crystal quality while you're tackling some bumpy terrain and harsh environments.
Battery Life – Some action cameras have a considerably longer run time than others, so depending on what you are planning shooting, this could affect your decision with what camera to go with.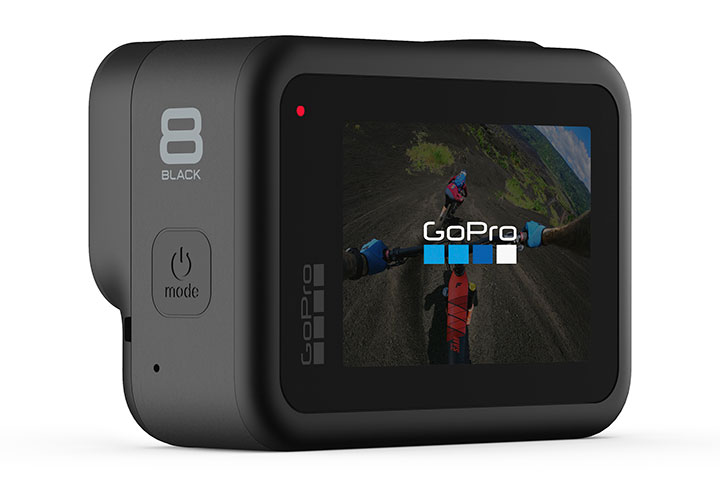 This is essentially the ultimate action camera. Boasting HyperSmooth 2.0 Video Stabilisation, 4K 60p and 30p capabilities, TimeWarp 2.0- and 12-megapixel RAW images. This pocket-sized camera knows how to handle an adventure, above and below the water. Waterproof down to 10m, you can really put this camera through its paces.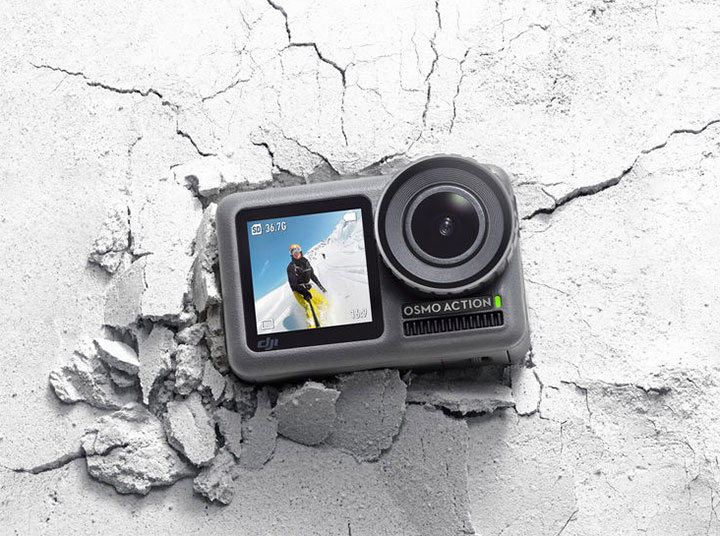 Featuring dual front and rear displays, you are never going to miss a moment when you have got the DJI Osmo Action on-hand. It effortlessly shoots 4K 60p video along with 12-megapixel RAW photos and 240fps full HD slow motion, allowing the capture of impeccable details. Proving it is ready to get down and dirty, the camera can withstand drops from up to 1.5m in height, is waterproof to depths of 11m without a case and 60m with a case.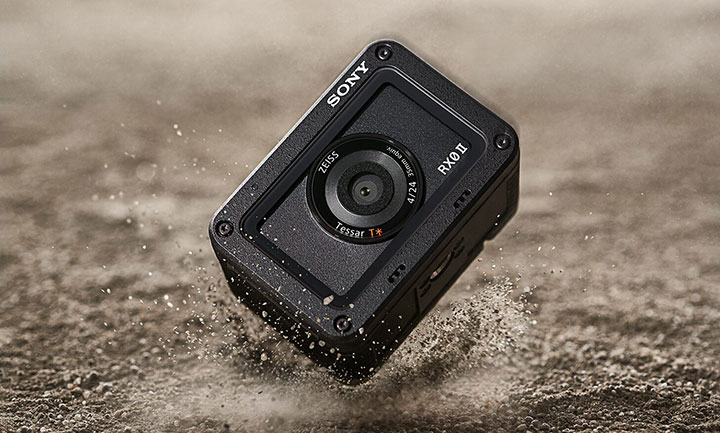 Weighing in at just 132g and boasting a new LCD screen that flips up 180° and down 90°, this is one of the most versatile and functional action cameras on the market. It features a huge 15.3-megapixel CMOS Sensor, impressive image stabilisation, eye autofocus and 4K video. On top of this, it is waterproof to 10m, shock resistant for drops up to 2m and crushproof under a weight up to 200kg. This has some amazing features for such a tiny product and certainly punches well above its weight.
As the name suggests, this camera offers a 360° view of the world, offering a multi-directional perspective. As well offering images and videos, it has on-board sensors that record GPS position, speed, altitude G-Force, as well as your heart rate and body temperature, which can then be superimposed onto your footage. It is waterproof up to 10m and has a rugged shockproof body, so you can be confident when taking it out into the wild.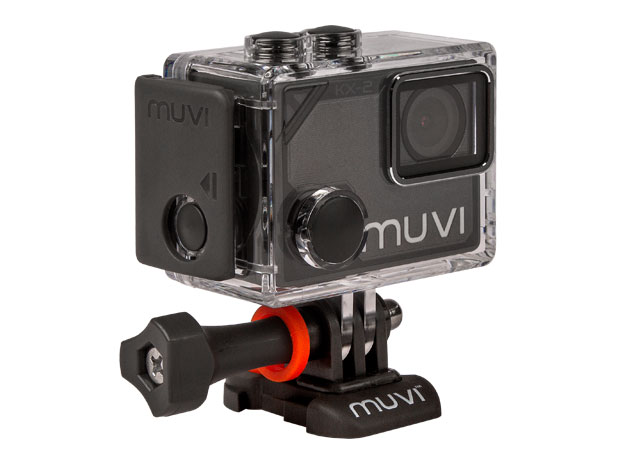 This is an incredible all-rounder action camera. Boasting 16-megapixel images, 4K30fps video and an array of video and photo modes to take your creativity to the next level, this is a super functional camera. With a Self-Timer mode, this is the perfect companion if you are on a solo adventure or want to get the perfect group photo. It additionally features an ultra-wide-angle lens with an incredible 140° field of view, meaning you will never miss anything!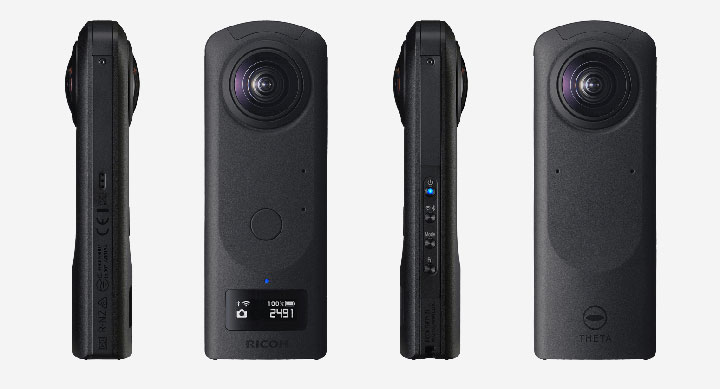 This is an immersive 360° photo and video capture camera. The unique capture ability is perfect for all kinds of content creators, especially travel and nature photographers who want to capture every inch of their surrounding landscape. With 7K resolution stills, 4K video recording, high quality audio and a variable lens aperture, you really can take this camera anywhere.
These are just a handful of the range of action cameras we stock, and we are certain we have something that caters to everyone's individual needs.
To check out the full range, click here. If you have any queries or want to have a chat with someone about the different options, you can reach out to one of our team members on 1300 365 220.