Tether Tools TetherPro USB 3.0 to USB-C 4.6m Cable
SKU code: 44522
USB-C and USB 3.0 Connectors
4.6m Length
Ultra-Fast Data Transfer Rates
Reinforced Shielding
Nickel-Plated Tips & Gold-Plated Pins
High Visibility Orange
Dispatches within 24 hours*
For store pickup please contact us
You May
Also Like
The Essentials:
Bags, Cases & Straps: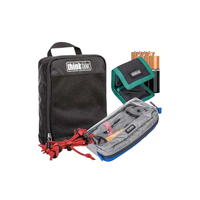 $99.00
Cleaning & Maintenance:
The Tether Tools TetherPro USB 3.0 to USB-C is a 4.6 metre cable that allows you to connect your camera to a computer with a USB-A port for high-speed tethered shooting. Because of the fast transfer speeds made possible with the USB 3.0 interface, the cable is perfect for high resolution and medium format cameras.
Compatible with Modern Cameras
Most modern cameras are equipped with high-speed USB-C ports that allow for ultra-fast image transfer, even with the large file sizes created by today's ultra-high-resolution image sensors.
Robust Construction
Ideal for studio use, the Tether Tools Tether Pro USB-C cable is 4.6 metres long with USB-C plugs on one end and a USB-A plug on the other. The cable has reinforced shielding that ensures it is a reliable addition to your kit. The nickel-plated tips improve connectivity and the gold-plated pins help enhance conductivity while reducing the risk of corrosion.

NOTE: Cable designed for data transfer not charging.
| | |
| --- | --- |
| Data Cable: | Do not use for charging |
| Length: | 4.6m |
| Colour: | High-visibility Orange |
| USB Speed | USB 3.0 |

* Specifications subject to change by the manufacturer without notice
One (1) Tether Pro USB3.0 to USB-C Cable
* Dispatch timeframes are indications only and may vary for multiple quantities. Timeframes are updated regularly during normal business hours.