Tether Tools TetherPro Micro HDMI to HDMI Cable - 4.6m
SKU code: 36698
HDMI High Speed (Up to 10.2 Gbps)
HDMI v1.4 Compliant
4K, Full HD and 3D Capable
Ethernet Channel Support
Audio Return Channel
Micro HDMI to HDMI
Dispatches within 24 hours*
For store pickup please contact us
You May
Also Like
The Essentials:
Bags, Cases & Straps: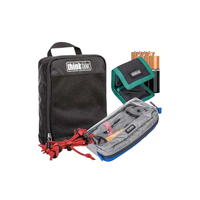 $99.00
Cleaning & Maintenance:
The Tether Tools TetherPro Micro HDMI to HDMI cable connects cameras, camcorders, action cameras and other devices to HDMI equipped televisions, projectors, monitors, or external recorders. It can be a lifesaver in the studio, on set filming or on location when you need to send a live feed to a monitor or recording device.
Micro HDMI plug for Compatibility
Designed to make it easy and convenient to send a signal from a point a shoot camera, camcorder or other device the cable features a Micro HDMI or Type-D HDMI plug which is compatible with most cameras and camcorders. It can be used to for Live-view streaming and monitor mirroring.
Full Size HDMI for Output
With a Type A, full size HDMI plug, the cable can be connected to an external recorder or monitor, allowing you to record or stream the output from your camera.
High Speed Connection
By using the latest HDMI Ethernet Channel Technology to consolidate video, audio, and data streams, the cable conveniently minimises clutter for an improved workflow.
10.2 Gbps Bandwidth
The Tether Tools Tether Pro Type D HDMI to Type A HDMI cable supports HDMI version 1.4   to deliver bandwidths up to 10.2 Gbps for high resolution 4K,  3D video and multi-channel digital audio transmission.
Connector 1

Micro HDMI (Type D) Male

Connector 2

HDMI (Type A) Male

HDMI Version

1.4

Bandwidth

10.2 Gbps

Resolution

Up to 3840x2160 @ 24Hz/25Hz/30Hz and 4096x2160 @ 24Hz

Support

4k, Full HD, 3D

Ethernet channel

Audio return channel

Colour

Black

Length

4.6m
* Specifications subject to change by the manufacturer without notice
TetherPro HDMI Micro (Type D) to HDMI (Type A) Cable - 4.6 Metre
* Dispatch timeframes are indications only and may vary for multiple quantities. Timeframes are updated regularly during normal business hours.