Q & A with Julia Coddington
Written by Daniel Smith - Jun 04, 2020
We caught up with Julia Coddington, a photographer based on the NSW South Coast.
Julia is co-founder of the Unexposed Collective, an online platform featuring Australian women and non-binary street photographers. She is also an administrator of Women in Street, an international community of women street photographers. Julia has been widely published in Australia and overseas and with features in street photography magazines and photography podcasts.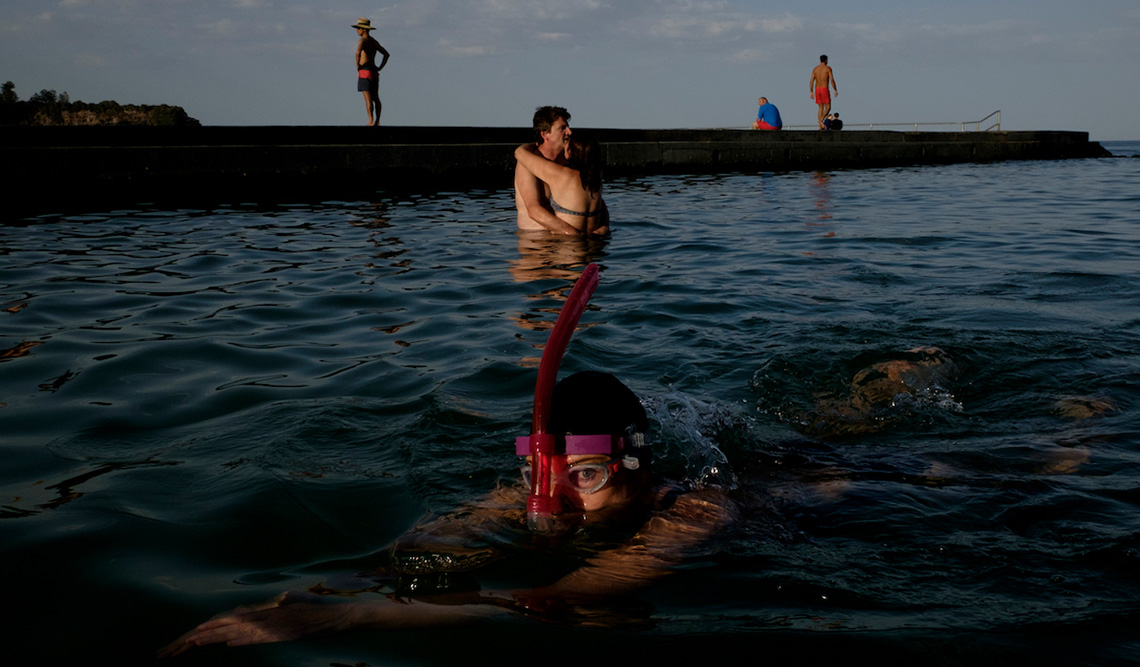 DCW: HI JULIA, HOW LONG HAVE YOU BEEN SHOOTING?
Julia: I have been photographing since I was a kid but have taken it more seriously in the last 10 years particularly since my interest in street photography has grown.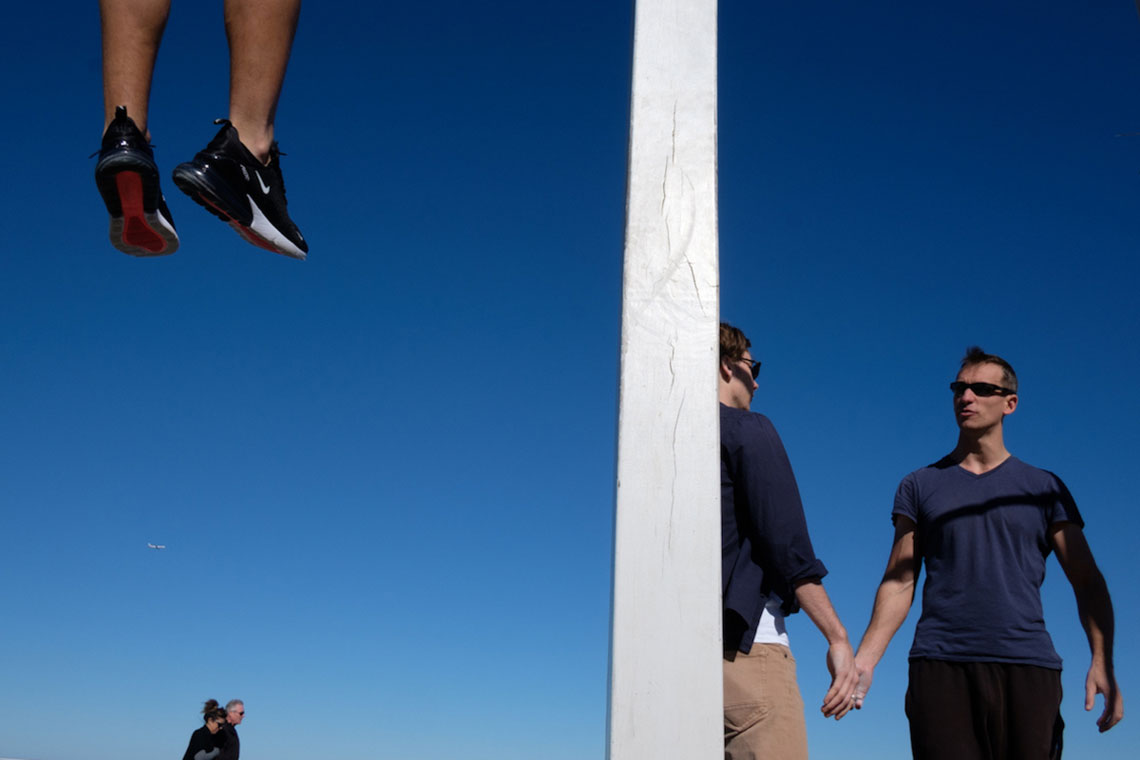 TELL US A BIT ABOUT YOUR WORK.
My work has a street photography focus and is almost always candid. My style has changed over the years but is very much dependent on and influenced by the environment in which I am working. Some of my images are very clean, without clutter that stand out for their colour, shapes and movement. Others are very full and alive. In places like India I love the challenge of capturing emotion and filling the frame with as many faces and hands as possible. Some of my images play with perspective to create weirdness and to perplex the viewer. I love the challenge of creating layered images which are well composed and have a story to tell. In street photography it is always a difficult challenge to create a story or capture a soulful, emotional moment in a single image. This is something I hope to achieve more and more in my work overtime.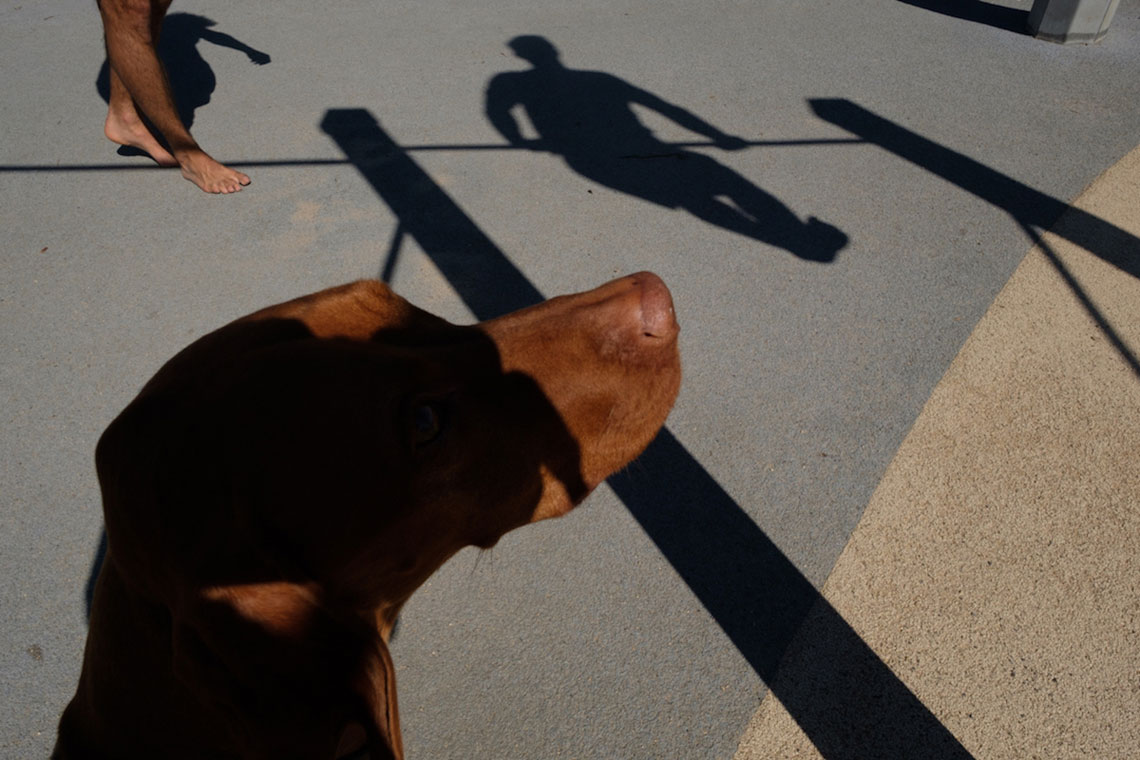 WHERE DO YOU CREATE MOST OF YOUR WORK?
When I am at home, the local sea pool and beach is where I create most of my work. My main photographic project over the last four years, 'The Pool' is focused on the Austinmer pool which is a focal point of our little community.
I also shoot in Sydney regularly. The light is beautiful in the Sydney CBD and I often meet up with my other street photographer friends there.
My partner Gerry and I also try to travel as often as we can. Obviously at the moment this is impossible, but we try and travel to India every year. We have many friends there and a strong connection with the place. We had planned a 6 month trip this year to the US, Europe, Japan and India, but will need to reschedule to next year. Until then, we will make the most of the beautiful place we live.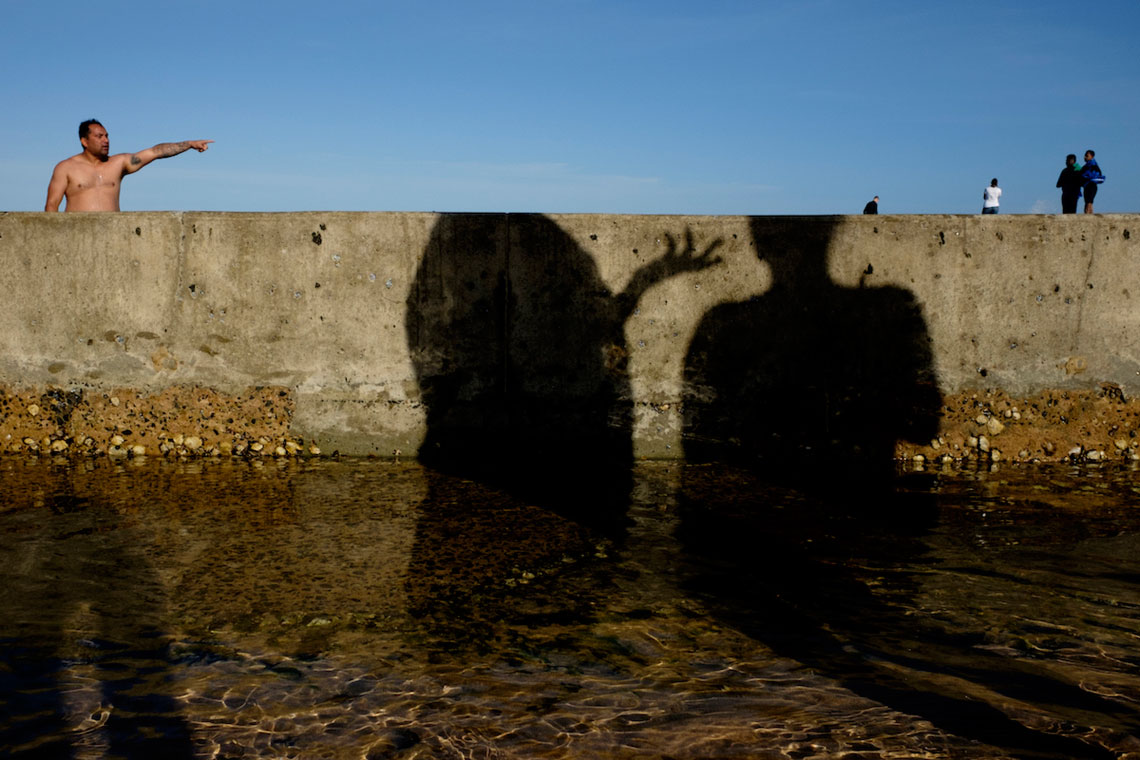 WHAT ARE THE 5 ESSENTIAL BITS OF GEAR IN YOUR KIT?
As a street photographer I like to keep my kit as simple and as light as possible.
Prior to March, I had been shooting with the Fuji XT2 with the 18mm lens and increasingly the 16mm lens.
In March I purchased the new Fujifilm X100 V (from Digital Camera Warehouse) with the conversion lens. I have managed to get out and shoot with it a little, but still need to put it through the drill to see how it really performs.
For the majority of the images taken at the Austinmer Pool (an ongoing project) I have used the Fujifilm X70, which is a small, discrete and powerful camera.
I use the Godox TT350F for flash work.
For film, my favourite companion is the Noblex Prosport, a German made panoramic camera which I just adore.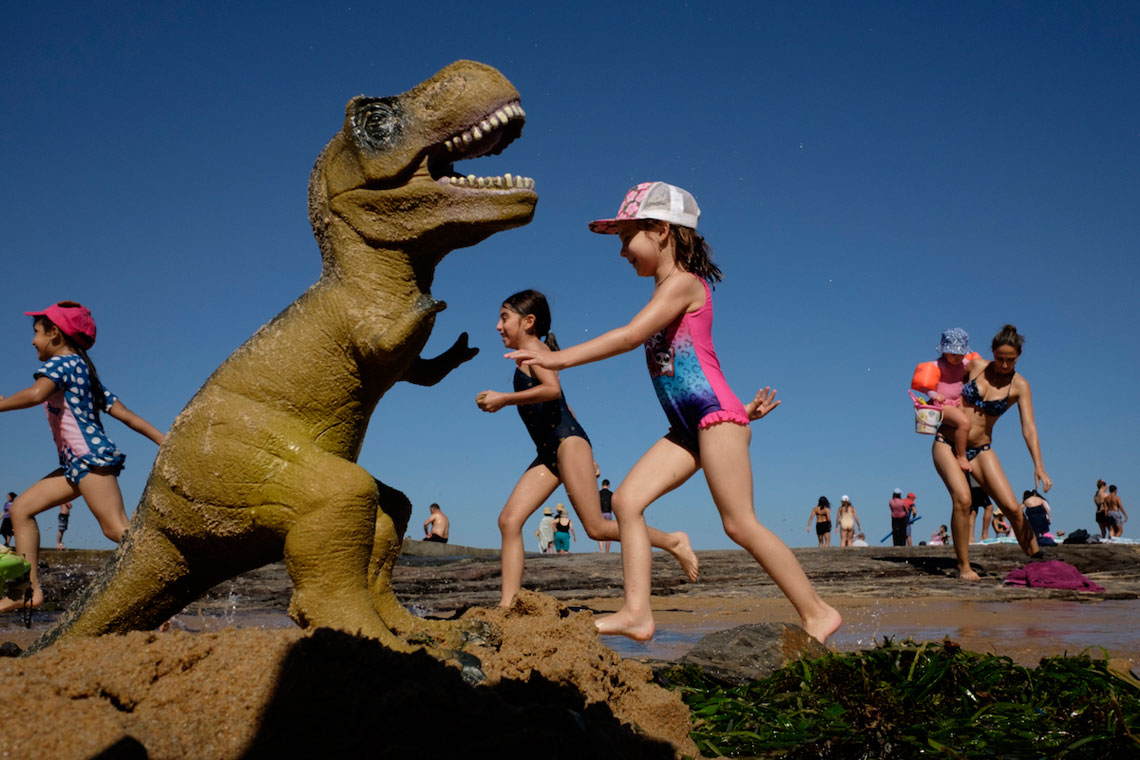 WHAT INSPIRES YOU?
Inspiration comes in many different forms. Of course, photographically we are inspired by other photographers - those who are great and well known, but also the ones immediately around us - our contemporaries on social media and in real life. I'm fortunate to have a partner who is also a photographer and I have a close circle of street photography friends in Australia and overseas who are a constant source of inspiration. For some of us, music and art can be an inspiration. My background as a design professional certainly has an influence on the way I see and compose images.
But I think inspiration also comes from deep within. A person's photographic style is inspired and influenced by all the things that have shaped and continue to shape them as human beings. For example, my exposure to the natural world and animals, art, design and music from an early age, my exploration of places and people around the world, and the Australian environment in which I live have shaped the way I see as a photographer. It is the same for us all. Our photography is inspired by who we are as people and our own life experiences.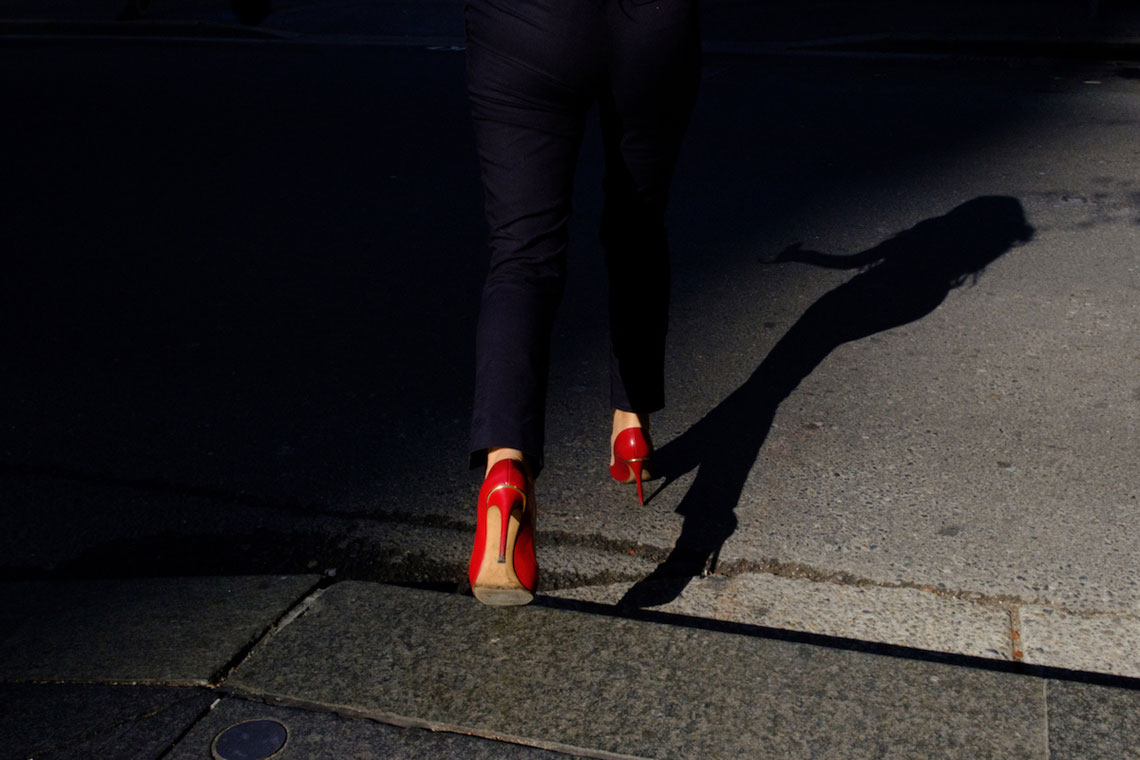 DO YOU HAVE ANY TIPS OR ADVICE FOR ASPIRING PHOTOGRAPHERS WHO ARE STARTING OUT?
Listen to and look at, as much photography and art as you can. It's okay to copy the work of others while you are learning and growing as photographers. In time your own voice will come through in your work.
Get out and shoot as frequently as you can, because in the case of street photography, the more you shoot, the more confidence you gain. Confidence is an essential ingredient in street photography.
You can learn more about her work on her website – www.juliacoddington.com
Follow us @dcwarehouse to see more stunning pictures.