Nikon TTL Remote Cord (1.5m) #SC-29
SKU code: 8810
Contains Two Multiple Flash Terminals
Controls Off-Camera TTL Flash Easily
With the D2H Acts as Illuminator
Stock Delayed
Call to check availability
You May
Also Like
The Essentials:
Bags, Cases & Straps: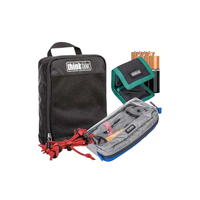 $99.00
Cleaning & Maintenance:
The TTL Remote Cord SC-29 comes with two multiple flash terminals, making off-camera TTL flash control easy. With the D2H, the SC-29 also works as an external AF-assist illuminator
Manufacturer Warranty
---

This product comes with a
12*month Australian warranty
from Nikon Australia
*Available with free registration at
* Dispatch timeframes are indications only and may vary for multiple quantities. Timeframes are updated regularly during normal business hours.