Nikon Cable UC-E21 USB Type A to Type B Micro
SKU code: 28764
USB Type A (make) to USB Type B Micro (Male) cable
Spare or Replacement Cable
Stock Delayed
Call to check availability
You May
Also Like
The Essentials:
Bags, Cases & Straps: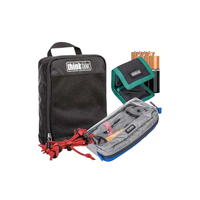 $99.00
Cleaning & Maintenance:
Replacement USB Type A to Type B Micro Cable
The Nikon Cable UC-E21 is a USB Type A (male) to USB Type B Micro (Male) cable that connects compatible digital cameras to a computer or to a battery charger. It's a perfect spare or replacement cable.
Compatible with the following cameras:

Nikon Coolpix P900, P610, S6900, AW130, S33, S9900, S7000, S810c, P340, S9700, P600, AW120, S9600, S6800, S5300

* Specifications subject to change by the manufacturer without notice
Manufacturer Warranty
---

This product comes with a
12*month Australian warranty
from Nikon Australia
*Available with free registration at
* Dispatch timeframes are indications only and may vary for multiple quantities. Timeframes are updated regularly during normal business hours.