Manfrotto ND64 Filter 6 Stop - 77mm
SKU code: 36564
77mm Filter Diameter
Reduces Light Transmission by 6 Stops
Allows Slower Shutter Speeds and Wider Apertures
16 Layers of Multicoating for Protection
Includes a Reusable Case
You May
Also Like
Bags, Cases & Straps:
Cleaning & Maintenance: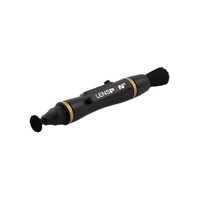 $13.00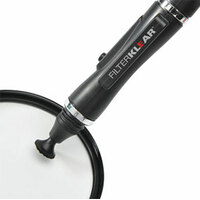 $12.00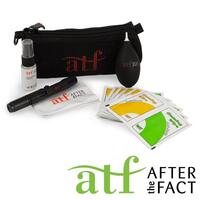 $27.00
The Manfrotto ND64 is a neutral density filter that reduces the amount of light that reaches your camera's image sensor by 6 stops, give your more comprehensive control over your exposure settings. The high-end optical construction of the filter ensures the colour of your compositions are preserved and your images remain tack sharp.
77mm Filter Diameter
With a standard 77mm filter diameter the Manfrotto filter is compatible with any lens with a 77mm filter thread. The entire Manfrotto ND range of filters is available across the most popular lens diameters and thread sizes, providing universal compatibility for the most commonly used lenses.
6-Stop Light Reduction
The ND64 filter reduces the light that enters your lens by a significant 6-stops, so you can use a slower shutter speed, ideal for shooting in bright sunlight and for letting you drag your shutter slower. The reduction in light also allows the use of wide open apertures in bright conditions perfect for videographers who want to shoot wide open with their preferred shutter speed without over exposing.
Strong and Durable Construction
Designed for long-term use, the Manfrotto ND 64 6-Stop Neutral Density Filter features a 16-layer multi-coating that is anti-reflective and provides resistance from water as well as oil for easy cleaning and maintenance. The filter comes with a reusable carry case and is the perfect addition to any photographer's kit bag.
| | |
| --- | --- |
| Weight | 10 g |
| Collection/Series | Photo Filters |
| CoatingType | Anti-reflective, oil repellent, water repellent |
| Filter Accessories included | Plastic carry case |
| Filter Diameter | 77mm |
| Filter Type | ND64 |
| Optical Density | 1.8 |
| Stops of light reduction | 6 |

* Specifications are subject to changes by the manufacturer without notice.
Manfrotto ND 64 Filter 6 Stop - 77mm
Storage Case
* Dispatch timeframes are indications only and may vary for multiple quantities. Timeframes are updated regularly during normal business hours.