Manfrotto ND500 Filter 9 Stop - 77mm
SKU code: 36555
77mm Filter Diameter
Reduces Light Transmission by 9 Stops
Allows Slower Shutter Speeds and Wider Apertures
16 Layers of Multicoating for Protection
Includes a Reusable Case
You May
Also Like
Bags, Cases & Straps:
Cleaning & Maintenance: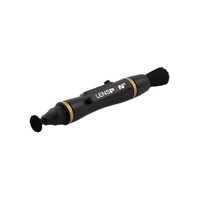 $19.00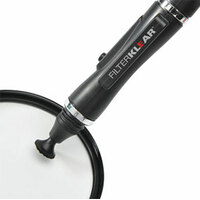 $15.00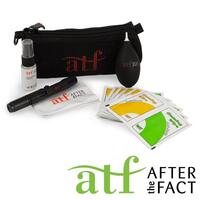 $27.00
The Manfrotto ND500 is a neutral density filter that reduces the amount of light that reaches your camera's image sensor by 9 stops, unleashing new creative opportunities that make use of longer exposure times and wide open aperture settings. The high-end optical construction of the filter ensures the colour of your compositions are preserved and your images remain tack sharp.
77mm Filter Diameter
With a standard 77mm filter diameter the Manfrotto filter is compatible with any lens with a 77mm filter thread. The entire Manfrotto ND range of filters is available across the most popular lens diameters and thread sizes, providing universal compatibility for the most commonly used lenses.
9-Stop Light Reduction
The ND500 filter reduces the light that enters your lens by a whopping 9-stops, so you can use a much slower shutter speed, perfect for landscapes that feature moving water like seascapes or waterfall shots.
Strong and Durable Construction
Designed for long-term use, the Manfrotto ND 500 9-Stop Neutral Density Filter features a 16-layer multi-coating that is anti-reflective and provides resistance from water as well as oil for easy cleaning and maintenance. The filter comes with a reusable carry case and is the perfect addition to any photographer's kit bag.
| | |
| --- | --- |
| Weight | 10 g |
| Collection/Series | Photo Filters |
| CoatingType | Anti-reflective, oil repellent, water repellent |
| Filter Accessories included | Plastic carry case |
| Filter Diameter | 77mm |
| Filter Type | ND500 |
| Optical Density | 2.7 |
| Stops of light reduction | 9 |

* Specifications are subject to changes by the manufacturer without notice.
Manfrotto ND 500 Filter 9 Stop - 77mm
Storage Case
* Dispatch timeframes are indications only and may vary for multiple quantities. Timeframes are updated regularly during normal business hours.