GoPro HERO Combo Cable for Select GoPro HERO Cameras
SKU code: 22645
USB to USB Connectivity
USB to Composite (RCA) Connectivity
USB to Stereo Mini-jack (3.5mm) Microphone Input
Compatible with HERO3, HERO3+ HERO4
Dispatches within 24 hours*
For store pickup please contact us
You May
Also Like
The Essentials:
Bags, Cases & Straps: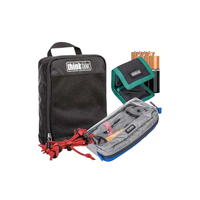 $99.00
Cleaning & Maintenance:
The GoPro Combo Cable allows connectivity to your HERO3, HERO3+ or HERO4 cameras USB port to facilitate composite video out, 3.5mm mic input and USB connectivity.
The GoPro HERO Combo Cable is compatible with HERO3, HERO3+ and HERO4.
* Dispatch timeframes are indications only and may vary for multiple quantities. Timeframes are updated regularly during normal business hours.