Glanz HDMI (A) to HDMI Micro (D) – 1.8 Metres
SKU code: 23447
HDMI (A) to HDMI Micro (D) Cable
Nickel Plated Plug
Compatible with Full HD and 3D Signals
Dispatches within 1-2 business days*
For store pickup please contact us
You May
Also Like
The Essentials:
Bags, Cases & Straps: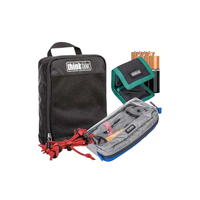 $99.00
Cleaning & Maintenance:
The high-speed Glanz 1.8 HDMI (A) to HDMI Micro (D) cable is designed for connecting cameras with a type-D micro HDMI connection to equipment with an HDMI (A) connection such as HDTV's and PVR's. It features a high quality nickel plated plug and is compatible with Full HD and 3D signals.
Length: 1.8m
Cable: 30AWG
Plug finish: Nickel plated
HDMI Version: 1.4a (without HEC)

* Specifications subject to change by the manufacturer without notice


1 x Glanz 1.8 metre HDMI (A) to HDMI Micro (D) cable
* Dispatch timeframes are indications only and may vary for multiple quantities. Timeframes are updated regularly during normal business hours.