What's in my bag?
Written by Simon Ross - Mar 03, 2020
#whatsinmybag is an easy question to answer for most photographers. Why is it there though? That's a little harder, and often tells some of the tale of the photographer themselves. As you can see from my picture, I suffer from G.A.S. - Gear Acquisition Syndrome -but if you're looking at this you probably know this already!
This is quite literally, my GAS-bag.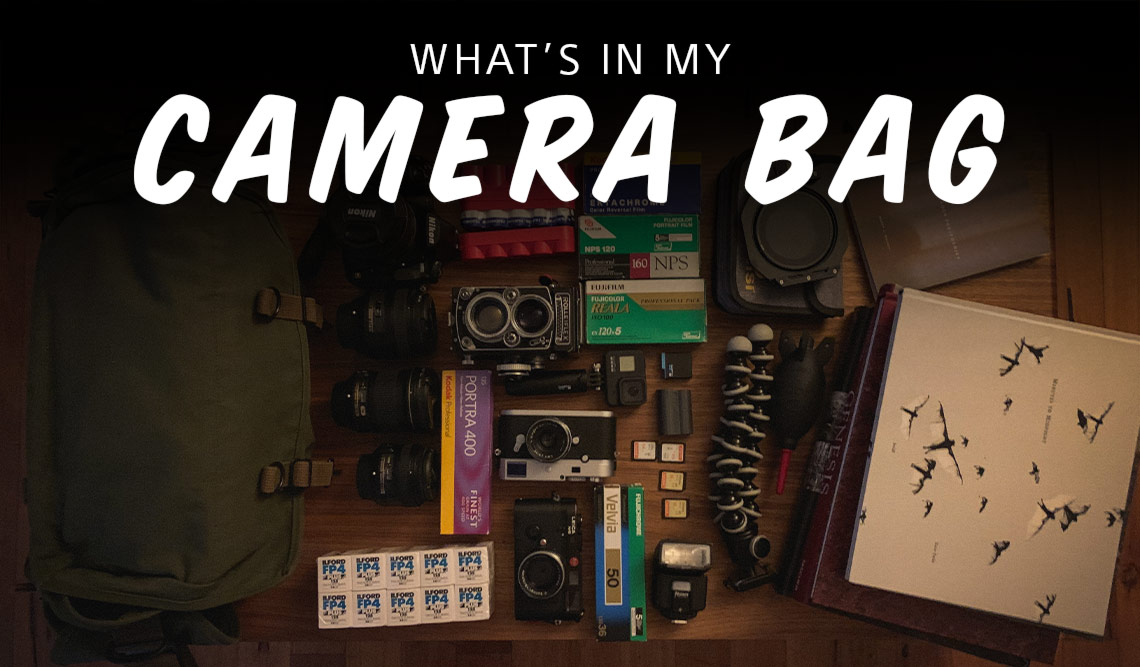 The bag itself? A Domke F1X. A canvas construction with Washington Press Corp DNA, it's functional, durable and uniquely comfortable. It kind of 'forms' to you and is as great when lightly packed as it is when full. I've always found backpacks a nuisance to access when out and about, whereas with this everything is within arm's reach. All the pockets are of a useful size, while I've never had anything drop out of it. It can also pack a surprising amount of gear.
In the bag? A Nikon D850, simply the most capable camera I know of. The demise of the DSLR has been heralded, but this is a camera that can do literally everything, with a sensor that resolves in a manner thought only possible in medium format half a dozen years ago. It's likely to be going strong in a decade which makes it hard to walk past. It is also a low light monster which suits me as I love shooting in the city at night. I'd recommend anyone looking at a DSLR and thinking it might be just a bit too much to wait, save just a little more and buy one.
The lenses are 24, 50 & 85mm Nikon 1.8G's from a relatively new range of optically excellent and very fast lenses. I have always preferred primes; they always outperform a zoom at any given focal length. They're faster (again, the night shooting matters & the best Nikon zoom is f/2.8) and given the resolution of the D850, a 24mm can crop into 35mm, a 50mm to 70mm and the 85mm to around 100mm, so this gives me wide, standard and telephoto in a simple kit.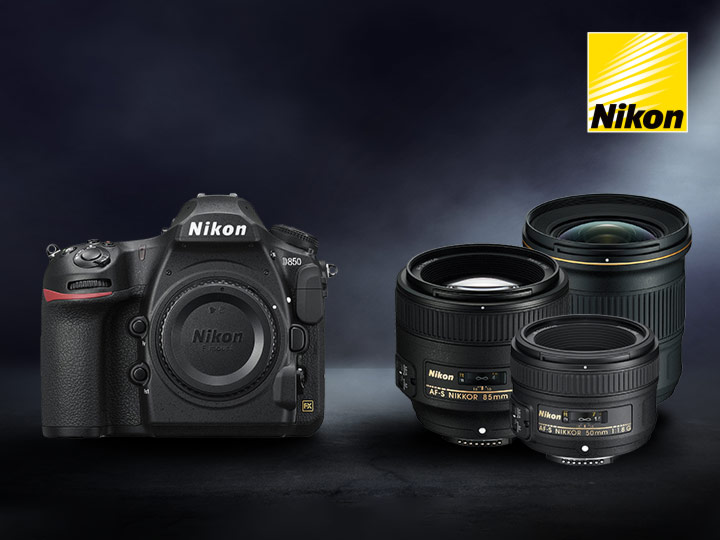 Always spare batteries, always plenty of memory, always a Giotto blower. Dust is your enemy and somewhat inevitable: Giotto is your friend. A Joby Gorilla pod is an essential and utterly versatile tool, while the Nissin flash works across a variety of brands and does the trick for the small amount of flash I generally use.
A GoPro has joined the bag of late, it's an amazing tool for its size and for something that fits in a pocket remarkably powerful. With a head strap mount it's a brilliant solution for when you want to film and shoot concurrently, while for small vox-pop's (with the soon to be released media mods) I'll have a miniature studio on the go with manageable file size.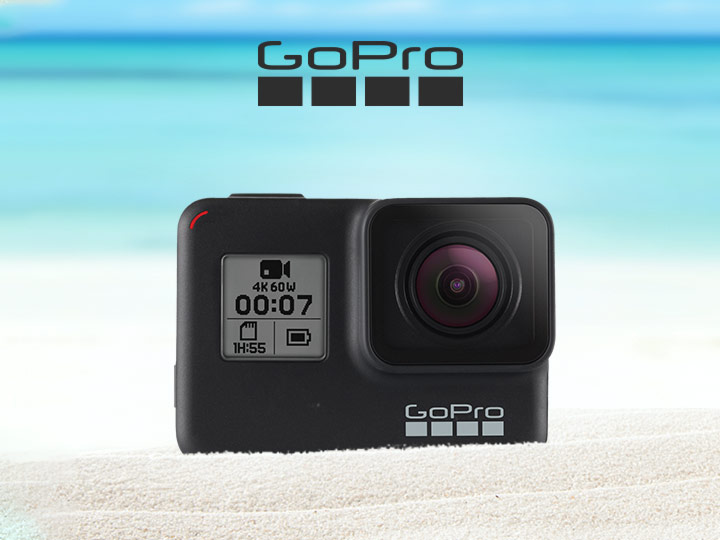 The MP240 is about to be sold ?? It's a great camera at what it's great at, but ultimately limited through its manual focus. For digital photography it just isn't versatile enough for me so it's soon to be #whatsnotinmybag.
The M6 was a find at an auction, still wrapped in a sealed box. Aside from the pro level Nikon and Canon SLR's, I think it's the finest 35mm film machine made. Utterly simple to use but completely unforgiving of poor technique, it keeps me honest as it's a much better camera than I am photographer. Its perfect haptics make it a delight to use, while shooting with worrying about all sorts of settings is a nice way to step back in time. It is literally making me a better photographer because that film you see there is getting expensive. Ilford FP4 125 is a beautiful film with great range, detail and near invisible grain. The Fuji Velvia is I think, 'the' great film for shooting in a country where the sky is so piercingly blue and the color's so bold.
And the old Rolleiflex...well who needs Instagram filters. Old 120 film, long past it's best, shot with a camera that is probably the most enjoyable camera I've used. It's ideal for taking out when with my better half as the cost of shooting 120 film these days tempers the urge to shoot!
Nisi filters are a new addition - I won them and have yet to use them, but they fit, and I have resolved to do a little more relaxed landscape shooting. They give me yet other, completely unnecessary excuse to shoot.
The books are Trent Parke and Sebastiao Salgado & Marty Walker, they go nowhere near the bag, but they are full of inspiration to pack it, pick it up and head out there!