The Impressive Canon G7 mark III Vlog Kit
Written by Emily Mathison - Apr 14, 2020
It's a topic we've covered a couple of times already, and that's because it's really one of the few activities we can continue doing while restrictions about social distancing and staying at home are becoming tougher. We even dedicated a whole category section to Vlogging Kits and have curated some great bundles full of equipment you need to make the perfect vlog.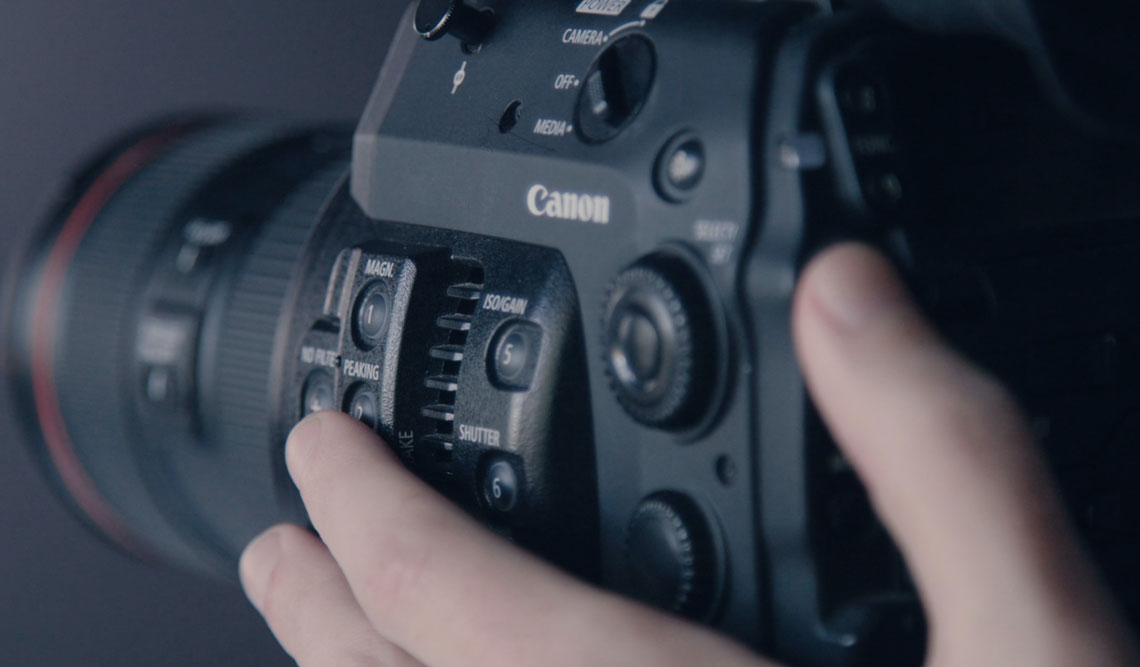 If you're someone who has been in the vlogging game for a while and are wanting to update your set-up, or you've been vlogging for a while and think it's time to upgrade your gear to the next level, then this post is for you. In our original "Everything You Need to Start a Vlog" post, one of the kits we touched on was the Canon G7X Mark III Vlog Kit, which features some pretty impressive gear. So, we're going to run you through this set-up and give you the ins and outs of what it includes.
The hero and most important part of this kit is the Canon G7X Mark III camera. This is an ideal camera for vlogging, and will ensure your videos are nothing less than crystal clear. In terms of video (which is the main feature of a camera you will be interested in if you are going to be doing a lot of recording), the camera has 4K video capabilities, with an ultra-high resolution of 3840x2160 without any crop. To put it simply, this camera provides exceptionally high-quality video footage. It also has a microphone input, and the feature that will be very enticing for vloggers is that this camera has live streaming capabilities to YouTube via Wi-Fi. That means you are able to share your footage as it's happening, without having to video and stream from a phone that will provide a far inferior quality product.
Next up is the Canon DM-E100 Stereo Microphone. Much like the G7X Mark III, this product offers a premium quality result. Weighing in at only 64g, this is an ideal microphone if you are taking your vlogging adventure on the move or are limited with space. It has a jack that hooks it straight up to your camera, so you'll never have to worry about batteries running out mid-vlog and not capturing the verbal gold that you're producing. Another super useful feature is that it comes with a wind shield, so if you're out and about or there's just a bit of unwanted background noise, your audio is protected from that.
The Canon HG-100TBR Tripod grip with BR-E1 Bluetooth Remote makes the whole vlogging experience so much easier for you. With a wireless remote control, adjustable head and lightweight design, this is the ultimate accessory for your camera. Giving you the freedom to hold your camera on any angle, and control the camera's shutter, zoom, video recording and AF with a wireless remote control, this is ideal for when you're vlogging on the go.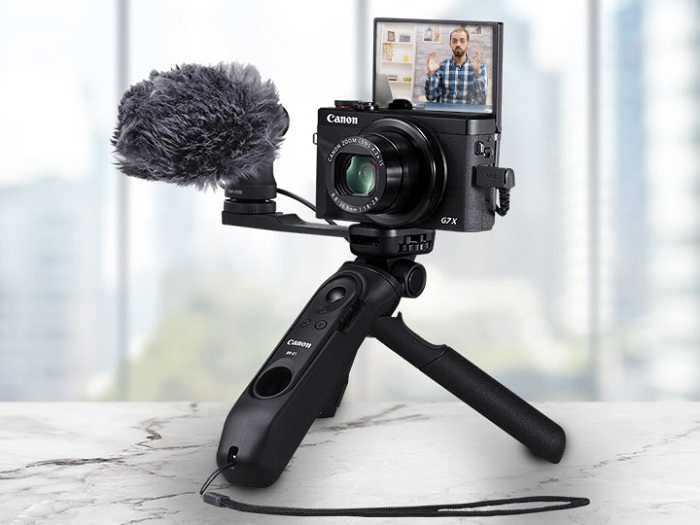 These products make this such a versatile vlogging kit. Whether you are someone who records from your home, primarily stationary, or you're someone who prefers to shoot action vlogs, this kit suits the needs of everyone.
If you want any extra information or have any questions about this kit, don't hesitate to give one of our friendly staff members a call on 1300 365 220. You can also find us online on Facebook and Instagram.