How to create better Vlog using your smart phone?
Written by Milad Nabi - Apr 07, 2020
Whether you are a seasoned vlogger or it is your first time creating a video to post on social media, you do not necessarily need to own a professional camera to be professional Vlogger. There's no denying the exponential growth of technology in the camera industry, especially when it comes camera manufactures pushing the boundaries with the design and technology of mirrorless cameras. And although the interest in these products is increasing, you have to ask yourself, are you always carrying your camera gear with you? For the majority of us, the answer is probably no, so what is the best solution for someone who wants to start recording footage, but doesn't have a camera handy? Simple, whip out your smartphone or tablet and you're good to go...almost. You only need a few accessories to have an all-around kit for vlogging. Here are a few tips that will help you can get the most out of using your phone to create professional quality video content for your Vlog.
You need a handle grip
It doesn't have to be anything too fancy, something as basic as a simple mini tripod and a phone holder will do you just fine. Products like the ATF Mini Tripod with Mobile Phone Mount would be a perfect start to your vlogging kit, and then when you feel the need, you can start building around it. There are also options like the Shoulderpod that have multiple mounts on them for accessories like microphones and lights, making your life a little easier.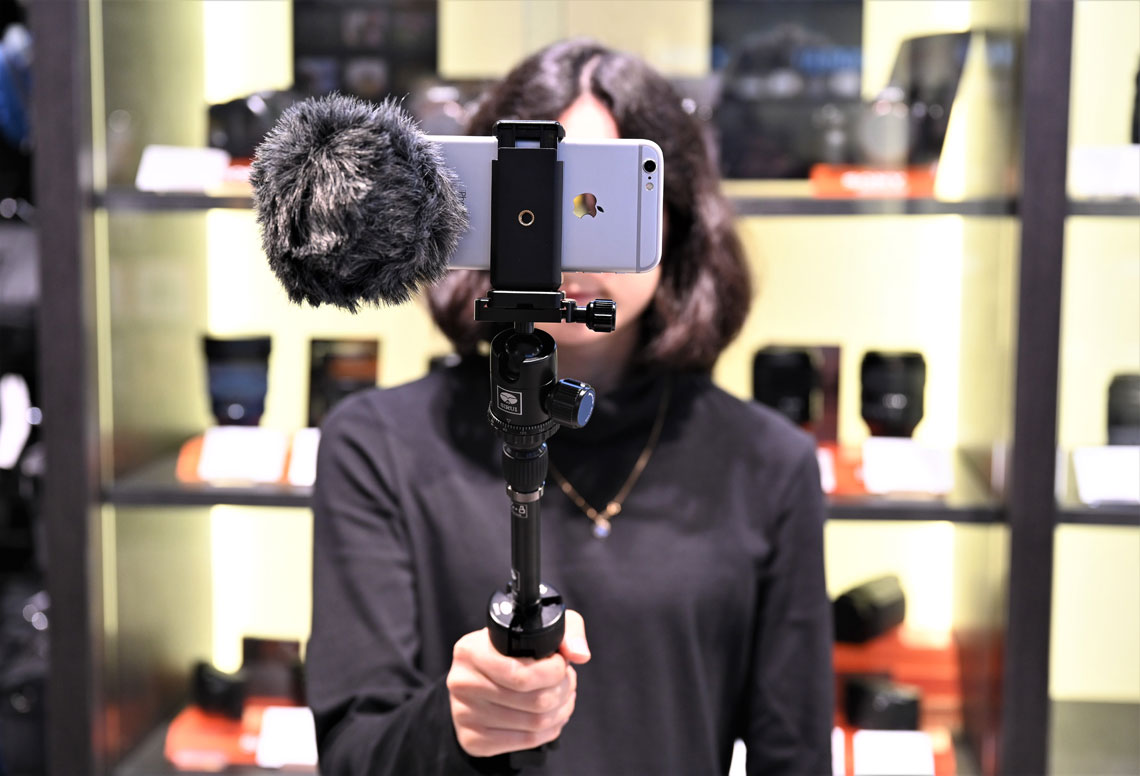 Gorilla pods can also be a good alternative as you might not find a flat surface to put your tripod or rig on it. Their fantastic design enables you to put your phone almost anywhere. You only need to find a bench, pole, tree or something similar that you can wrap their legs around it.
One, Two, Three, Testing...Testing!! ??
Can you hear me? Great! Having a clear sound is crucial. There's nothing worse than watching a vlog or video that is crackly and full of white noise, it's just not pleasant. Which means, that a microphone is another essential accessory that you'll want to get. Although smartphones and tablets have built-in microphones, it won't give you the best quality for a video. You don't need anything too advanced; it is just to cut out the need to use your devices mic.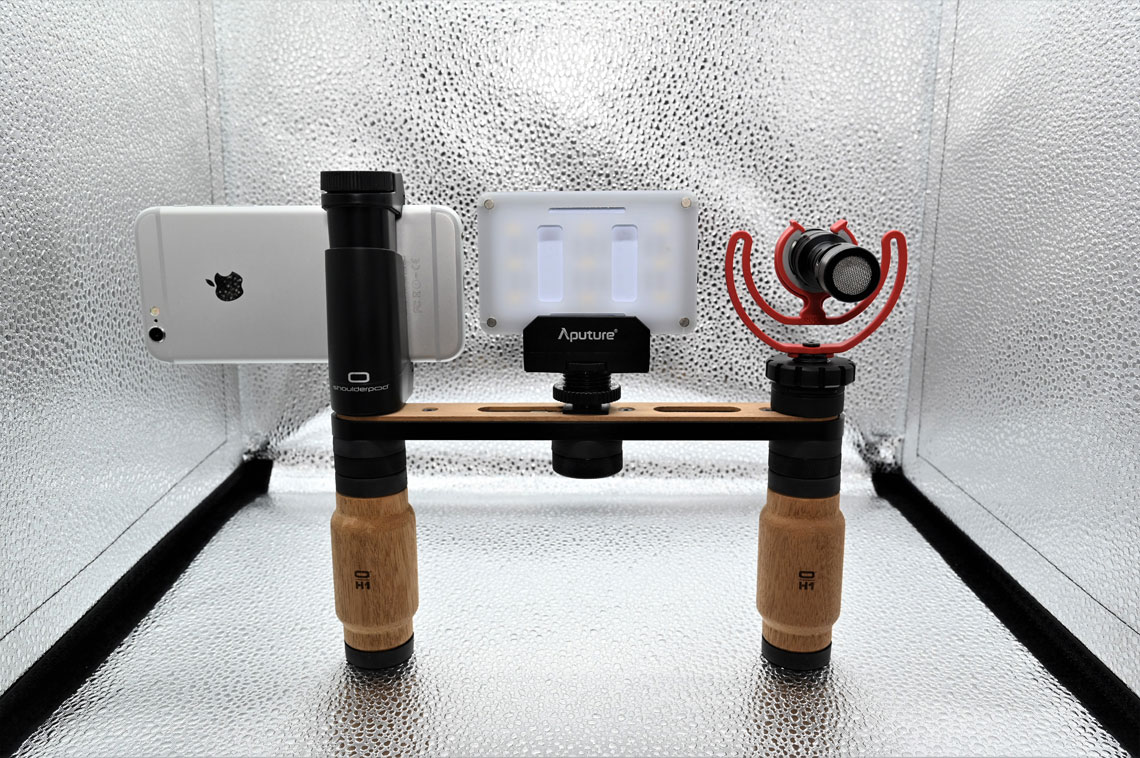 There is a huge range of microphones that are available, so making sure to get one to suit your needs is imperative. There are products that cover different ranges, frequencies and have different sensitivity to sounds. You'll also want to consider the size of the product you go with, as if you're going to be carrying it around with you a lot, you probably won't want one that's too big or clunky.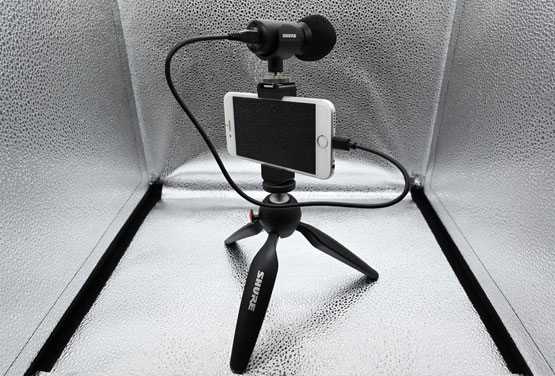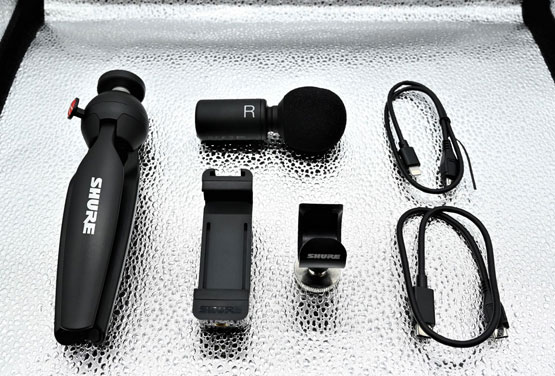 Additionally, another thing to keep in mind is that not all microphones are compatible with smartphones. All the microphones which are designed for smartphones have TRRS 3.5mm jack, like the Rode VideoMic Me or Shure MV88+ Video kit (which also gives you a few more accessories). But you don't need to worry if your microphone jack is TRS. Although these microphones are designed for cameras, you can pick up a Rode SC4 adapter to allow you to connect it to your smartphone or tablet.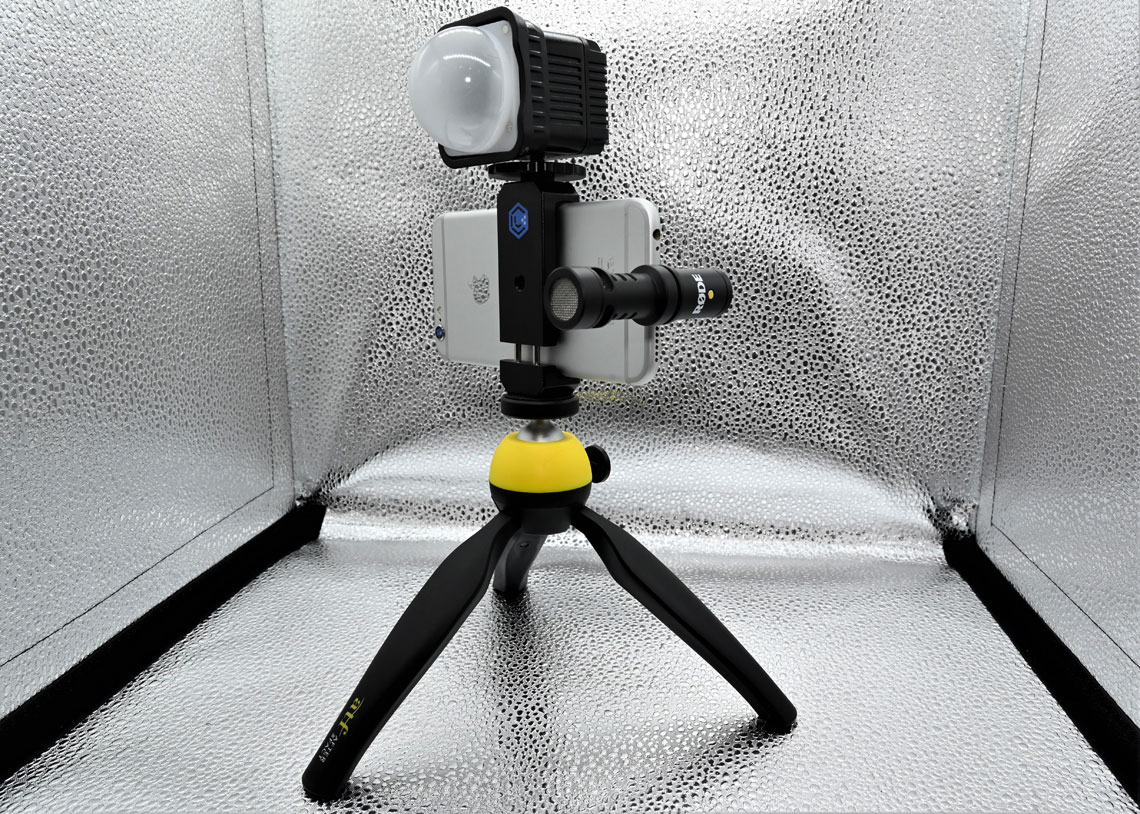 Isn't it too dark? Just take off your sunglass ??
No wait, you need to get an external light. Another useful accessory for phone vlogging can be a LED video light. Even though you will get different lighting outcomes indoors and outdoors, adding in proper lighting can significantly enhance your video quality. Having an external light is most important when you are filming indoors, at night or doing an interview. There are various types of LED lights on the market, and with most of them, you can change the colour temperature depending on the environment. Most of these LED lights come with a cold shoe or tripod mount attachments but if not just keep in mind to get one.