Everything You Need to Start a Vlog
Written by Tommy Trinh - Mar 24, 2020
What's a "vlog" you say? It's a portmanteau of "video blog" and if you've ever been to YouTube, you've definitely seen one. It's a bit of a household term these days and they do cover some pretty informative, insightful stuff!
From tutorials, to reviews, it's become quite normal to check the vlogs of our favourite internet personalities before we start, do, or buy something.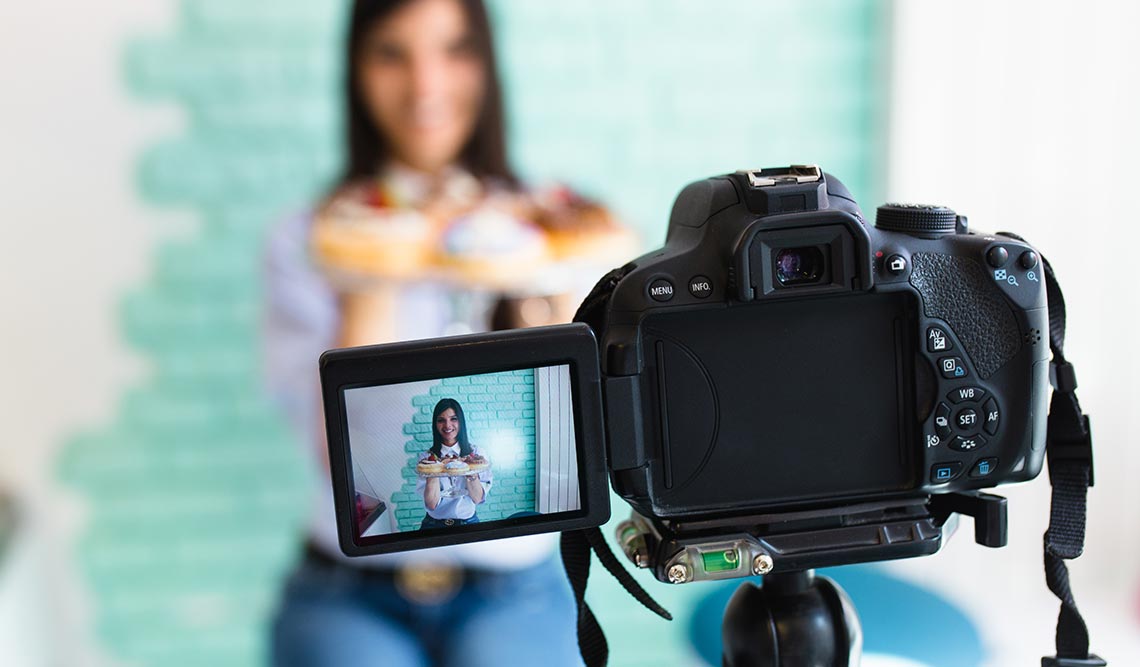 If you've been thinking about starting a vlog yourself, but aren't sure what you need to begin, we've done some legwork and created a few kits that'll make it easier to get the cogs turning.
Ideal for Social Media & Podcasts
Suits most Android and iPhones
Also compatible with most Compact DSLR and Mirrorless
Great for Time-Lapse, Vlogs, Selfies & More
Enhance your Creative Potential
Kit Includes Mini Tripod, Smartphone Mount, Lavalier Microphone
If you're new to the idea of using a camera entirely, you might prefer to get started with your smartphone. That'll give you a taste of what to expect as well as a good foundation upon which your cool new hobby can grow.
Our own vlogger kit includes a mini tripod and lavalier microphone. It's pretty much all the basics to get you going right out of the box, just add your own Smartphone. And when you do get over using your phone, no worries, this kit works just fine with cameras as well.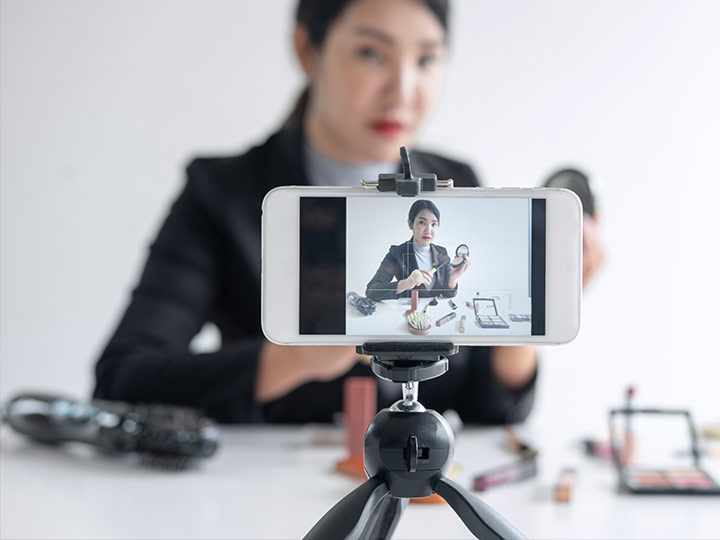 The kit's small size makes it very portable. If you're planning a more 'out and about' style vlog, this will fit easily into your bag and, as an added bonus, doesn't look super-obvious when set-up on a table at your favourite café.
Nice-to-Have Additions
Despite being a capable beginner kit already, as you progress, you'll find little things that could make your life easier. Something like a small LED light might be a good early addition if you find yourself struggling with lighting in different locations.
Suggestions: The LitraTorch or the Aputure Amaran AL-M9.
Level 2 – Intermediate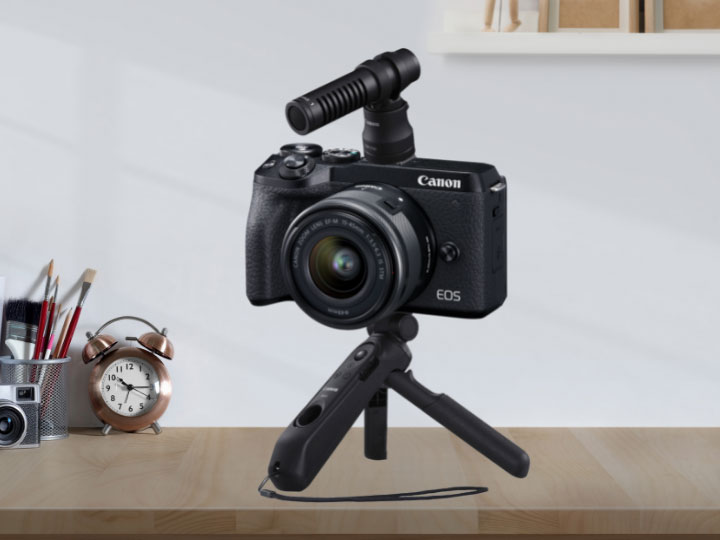 32.5 Megapixel CMOS Sensor
DIGIC 8 Image Processor
4K@30fps & 1080@120fps Video Recording
14fps Continuous & 30fps RAW Burst
Dual Pixel & Eye Detection AF
3-inch Flip UP LCD Screen
Built-in Bluetooth & Wi-Fi Connectivity
The Perfect Kit for Vloggers & Content Creators
The Canon EOS M6 II kit is an excellent step into the realm of vlogging cameras. It comes with a versatile 15-45mm zoom lens that should help you capture dynamic angles and close-ups.
It shoots Full HD video, has super-accurate autofocus, and a flip-up touch screen so you can see yourself while you record. This is a real benefit, as you can easily make sure you're still in frame and not drifting off to the side somewhere.
The Canon EOS M6 Mark II is designed for holiday makers, and everyday creatives. If you require more speed while shooting in a controlled environment, the M6 II also features a 30 frames per second RAW burst mode, allowing you to freeze those decisive moments with ease.
This Kit includes the Canon EOS M6 II + EF-M 15-45mm f/3.5-6.3 IS STM Lens + Canon Mic DM-E100 + Canon HG-100TBR Tripod Grip with Wireless BR-E1 Remote Control.
Level 3 – Advanced
24.2 Megapixel Exmor CMOS Sensor
4K Video Recording with No Time Limit
Real-Time Tracking and Eye AF
11fps Continuous Shooting
180° Flip-Up Screen and XGA OLED Viewfinder
Built-In WiFi and NFC Connectivity
Dust and Moisture Resistant Alloy Body
Includes Sony 16-50mm Lens + Zoom Mic + Vlog Grip/Mini Tripod
Getting more advanced, the Sony a6400 vlogging kit is kind of like a perfect storm. It's pocket-sized performance that's accessorised and raring to go.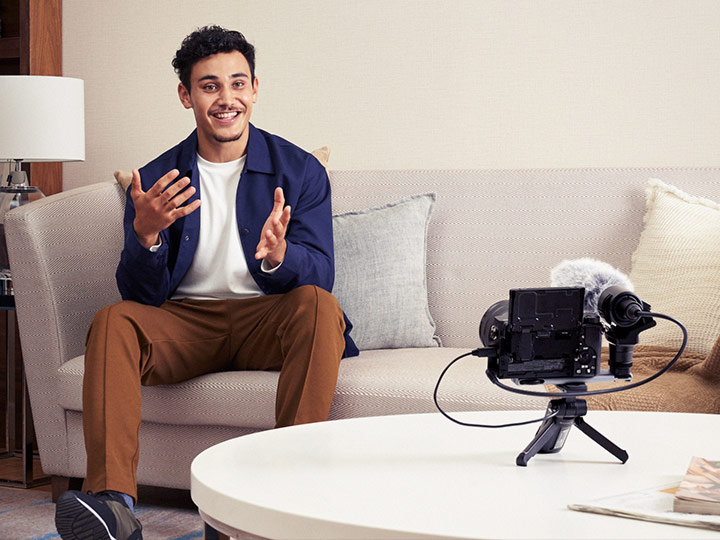 It also shoots 4K which really lets you step up your video game in terms of smoothness and clarity. Bonus, viewers tend to appreciate it too. The kit includes an on-camera shotgun microphone and a mini tripod that's perfect for interviews or shooting a selfie-style video.
When closed, the mini tripod acts as a comfy little hand grip that features convenient controls like start/stop recording, still image capture, and zoom. This makes it easy to start new clips or change your framing without having to touch the actual camera.
Nice-to-Have Additions
While this is more than enough to get started, there's still other goodies that might end up on your shopping list. For starters, a gimbal would go a long way. Not only does the longer handle make it easier to hold the camera, gimbals offer incredible stabilisation and oftentimes they have accessory attachment points to help keep the weight off your camera.
Another addition that would make a big difference is an LED light or two. Especially if you're a more active 'on-location' vlogger, you can never be certain what the lighting situation will be at your destination. Best to be ready for anything!
Suggestions: For gimbals, see the FeiyuTech AK4500 Handheld Gimbal and the Zhiyun-Tech WEEBILL-S Gimbal.
For LED lighting options, check out the Voking LED Macro Ring Light, or the Aputure Amaran AL-F7 LED Video Light.
Bonus Level – Professional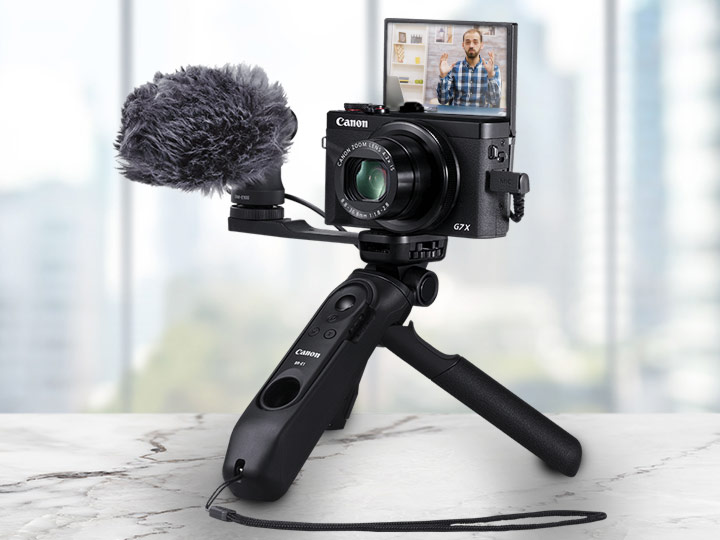 20.1 Megapixel Stacked CMOS sensor
DIGIC 8 Processor
Bright f/1.8-2.8 Aperture Lens with 4.2X Optical Zoom
4K 30p Video & Full HD 120p Slow Motion
Built-in Wi-Fi & Bluetooth Automatic Image Transfer
YouTube Live Streaming Support
3-inch Tilting LCD Touchscreen
Includes Tripod Grip with Bluetooth Remote and Microphone
Check out that arsenal! We are not playing around here. The Canon G7X Mark III vlogging kit is real deal. The Holy Grail. This rig is for pro-level users looking for the answer to all their vlogging needs. (And then some.)
The G7X comes with a f/1.8-2.8 lens, a favourite for its versatility and perfect for stills and video. The kit also includes a tripod for reliable stability that's easy to balance and hold, no matter how the camera is mounted.
Another feature item is the 3inch tilting LCD touchscreen which is perfect for selfies and vlogging. It's a touchscreen which allows you to review your shots faster. The camera records 4K video with an ultra-high resolution of 3840x2160 without any crop, has a microphone input and offers live streaming capabilities direct to YouTube via Wi-Fi.
Every accessory in this kit has been carefully chosen to make sure it's a literal all-in-one solution for professionals, businesses, or enthusiasts ready for a serious upgrade in production capabilities.
The kits listed above are a bit of aspirational food for thought. There's no sort of 'hard and fast' requirements for vlogging gear, just because there's so many factors to consider. Location, style, subject matter, frequency, the list goes on.

In reality, the best way to figure out what kind of gear you need is by just getting started with what you have. As you progress and get used to recording regularly, you'll start to notice which bits and pieces you could add or upgrade to make your workflow smoother, whether that's a new camera, a better tripod, or lighting.
When it comes down to it, the most important thing to do before hitting record is to decide what you're going to talk about. And that's a whole other topic in its own right.
If you're thinking of getting started and need a little more inspiration, check out our dedicated Vlogging Kit Category!
It's a good starting point, at least for gear, whether you're looking for a whole kit or just accessory ideas to complement your current set-up.
Don't be afraid to reach out to us for more help, either! Find us online on Facebook and Instagram, or give us call!