MagMod MagBox 24 Octa Starter Kit
SKU code: 43560
Quick Setup Magnetic Soft Box
Magnetic Mount
Supports One or Two Speedlights
Built-in Gel Holder with Side Access
Supports MagMod MagRing and MagMod Modifiers
Free Shipping On Orders Above $99
Dispatches within 24 hours*
For store pickup please contact us
You May
Also Like
Bags, Cases & Straps:
Studio Lighting: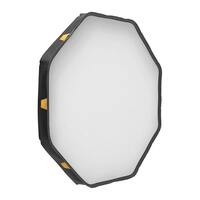 $209.00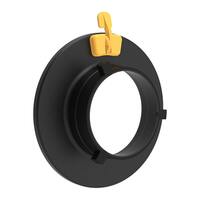 From $109.00
The MagMod MagBox 24 Octa Starter Kit is the world's first lighting kit to include a magnetic soft box. Portrait and wedding photographers will love that the system can be setup in a matter of seconds and packed down just as quickly. It produces a flattering even light without hotspots and has an integrated gel holder for colour correction. The starter kit includes a 24-inch fabric diffuser, MagRing, MagShoe as well as the 24-inch Octa box so you can get started with the MagMod system.
Soft Box Setup in Seconds
Pioneering a bold new approach to lighting, the MagMod 24 Octabox uses magnets that snap into place to hold the shape of the soft box. Saving you the hassle traditional soft boxes, this means you can be setup in seconds. With magnets at the rear of the soft box as well, it can be quickly attached to the MagRing which securely holds your flashes.
Holds Two Speedlight Flashes
The included MagRing holds up to two speedlights equipped with the MagMod MagGrip, allowing you to double your light output. The super-strong magnets in the MagGrip hold your flashes in place but just in case there are also two rear barn-style doors that lock down to keep them securely attached.
MagMod Modifier Compatible
Existing MagMod users will be stoked to hear that the MagRing is compatible with the company's existing modifiers like the MagGrid, Mag Gel, MagSphere and more. This provides even more option for you to shape the light exactly as you want.
Speed Ring Compatible
An optional MagBox Speed Ring Adapter allows you to mount Bowens, Elinchrom, or Profoto strobes if you need more power. Perfect for strobists who want to overpower the sun while shooting in bright lighting conditions.
Mount it or Hold it
Securely mount your lighting setup using the included MagShoe cold shoe bracket. With a straightforward design, the MagShoe takes the hassle out of mounting lights without sacrificing stability. Providing the ability to adjust the angle of your lights with the press of a button. It also has a comfortable grip design for handheld use when shooting with a crew of two or more.
Add Some Colour
With an integrated slot for gels inside the softbox, it's easy to add some colour to your shots. The soft box has a side access zip so you can add or remove filters without having to remove the diffuser from the front. Compatible polycarbonate gels are available separately.
Includes Fabric Diffuser
Also included with the starter kit is a MagBox Fabric Diffuser that that softens the light produced by your flash. The diffuser combines with the octa box design to spread the light produced for more flattering lighting.
Note: The MagBox 24 Octa Starter Kit requires MagGrip Modular Flash Mount (sold separately) 
MagBox 24 Octa
MagBox Fabric Diffuser
MagRing
MagShoe
1/4-inch -20 Adapter
* Dispatch timeframes are indications only and may vary for multiple quantities. Timeframes are updated regularly during normal business hours.