Jump into full frame with the EOS RP, Canon's most affordable full frame mirrorless camera
Content provided by Canon Australia - Mar 01, 2021
There are so many different content creators out there, from beginners to vloggers, to adventure fans to professionals. But how do you select the right camera when there are so many options available? We understand that the process of buying a new camera can be a little daunting. To help you avoid this and to give you some idea, we are going to run you through the features of the Canon EOS RP and explain how these features can help you to capture creative content.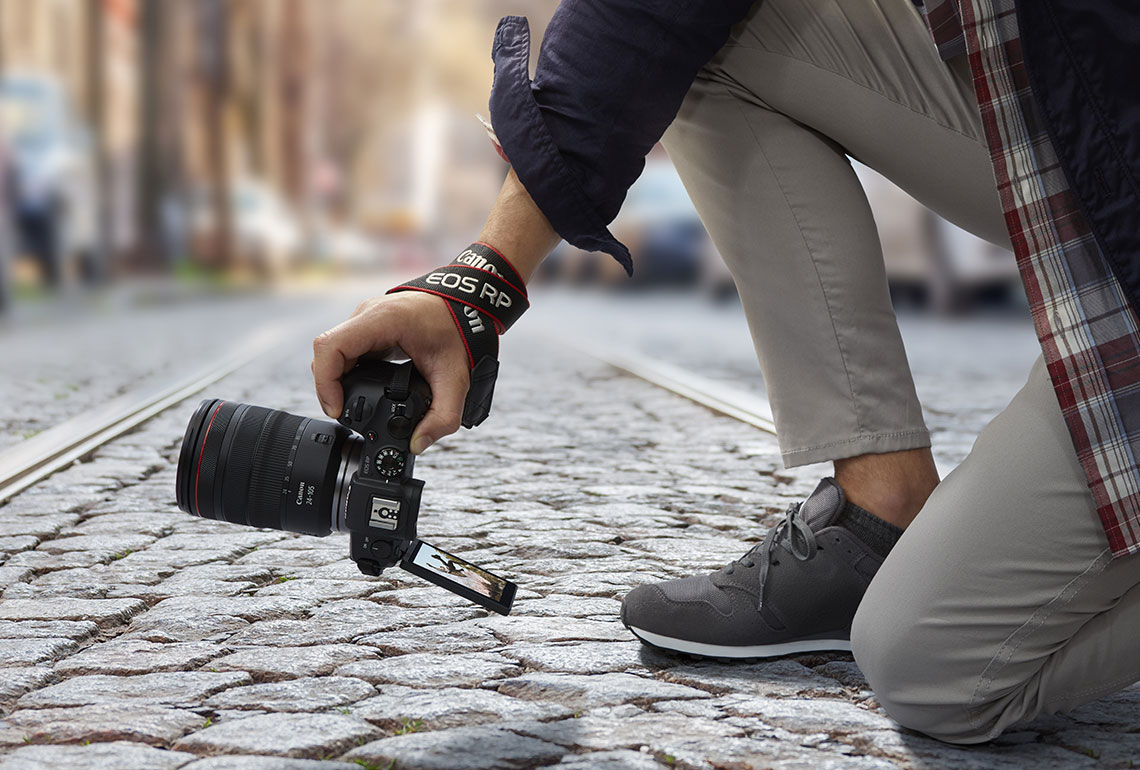 Full Frame. Full Power.
The Canon EOS RP is a versatile camera, perfect for enthusiasts who are looking for a well-versed option for both stills and videos. Sitting at a seriously attractive entry-level price point makes it more affordable than ever to move up to Canon's revolutionary mirrorless camera system.
Canon EOS RP features the Canon-developed 26.2-megapixel full-frame CMOS sensor in an admirably compact body. Unlike smaller APS-C sensors with the crop factor, full-frame sensors deliver an outstanding image quality and allow you to make full use of wide-angle lenses. This factor is extremely helpful in low-light scenarios and necessary if you want to create dynamic landscape and travel images.
The EOS RP also delivers outstanding detail in both highlights and shadows, as well as Canon's inimitable colour science.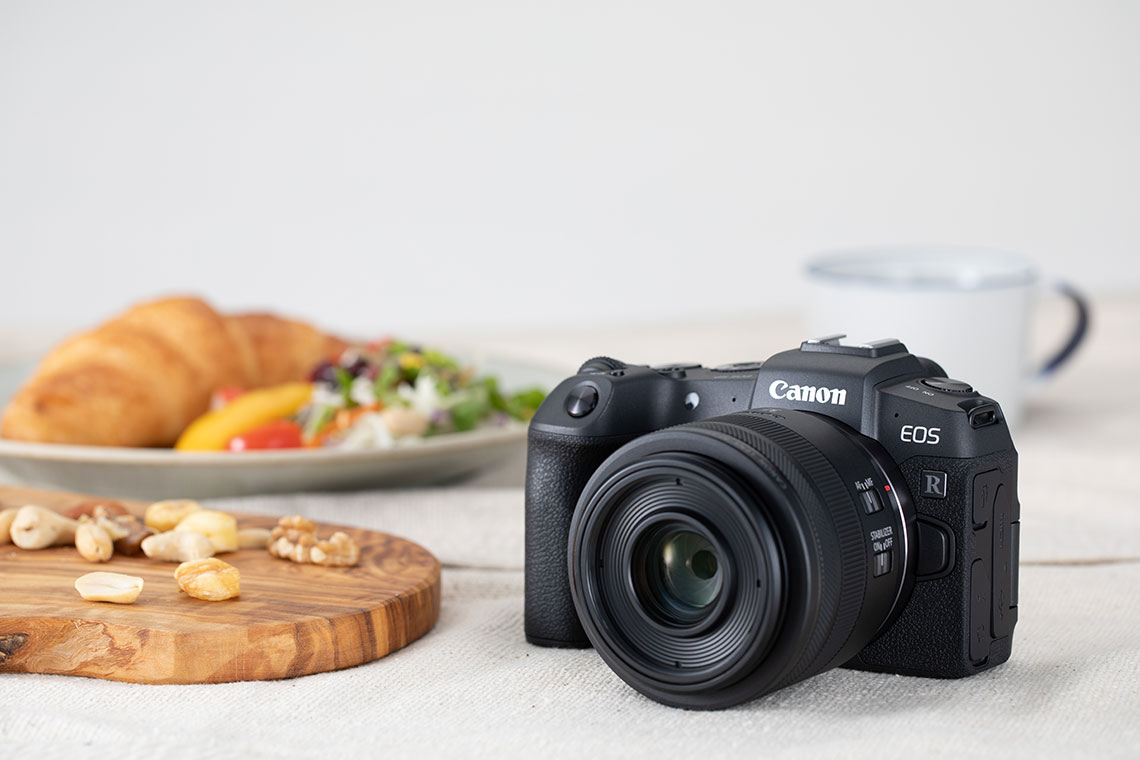 Dual Pixel CMOS AF & DiG!C 8 processing power
The EOS RP employs Canon's most powerful imaging processor, DiG!C 8. Also, it boasts Dual Pixel CMOS AF with up to 4779 selectable autofocus point positions, which is the company's most advanced and fastest AF system yet. This combination delivers outstanding precision and speed when capturing still images and incredibly smooth focus tracking when shooting videos.
The EOS RP AF system provides you with exceptional control and precision when choosing different focus points. It also features a new Eye Detect AF, which automatically locks on to subjects' eyes and tracks their movement for pin-sharp portraits.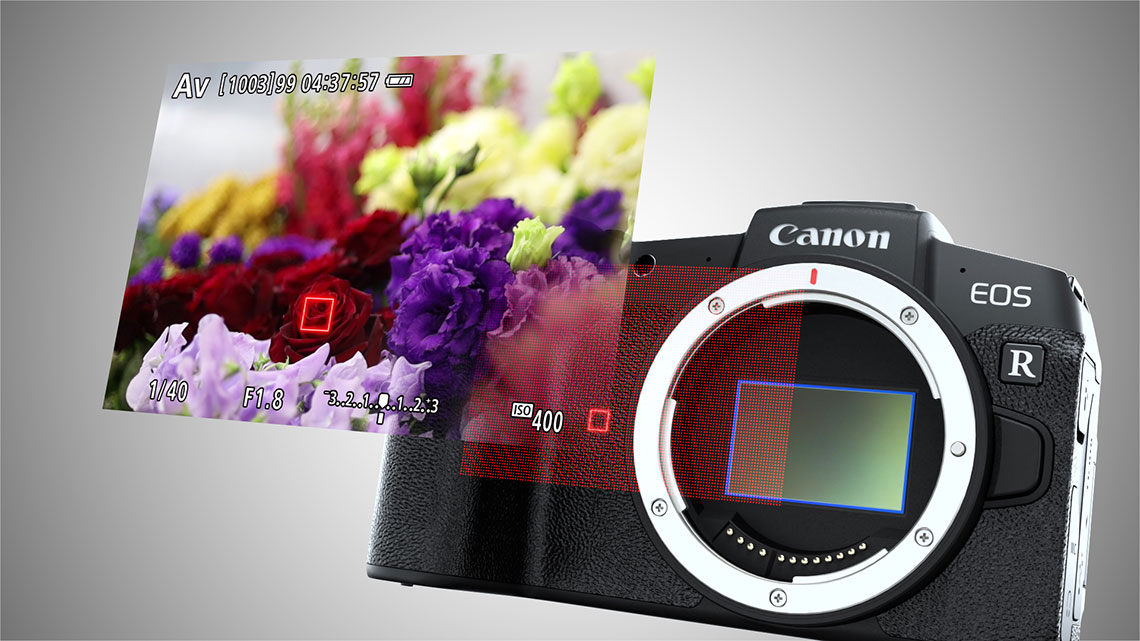 Full Control – EOS RP Functions and Features
3" vari-angle touch LCD screen
The camera comes with a vari-angle high-resolution 3" LCD screen featuring fast and intuitive touch control over all functions. This allows you to fully rotate the screen and shoot from creative new angles. This capability is useful for a variety of situations like astrophotography when the camera needs to be pointed directly to the sky, or for those challenging moments when shooting in tight spaces. Besides, the flip screen enables you to capture self-portraits or to see yourself while vlogging.
The EOS RP's screen uses an intuitive touch autofocusing system, making it incredibly fast when locking focus on subjects. The touchscreen display allows the user navigating through menus with just a few taps as well as quickly reviewing videos and images in the playback model. Besides, it can be used for protection by swivelling the screen fully closed once the shoot is finished.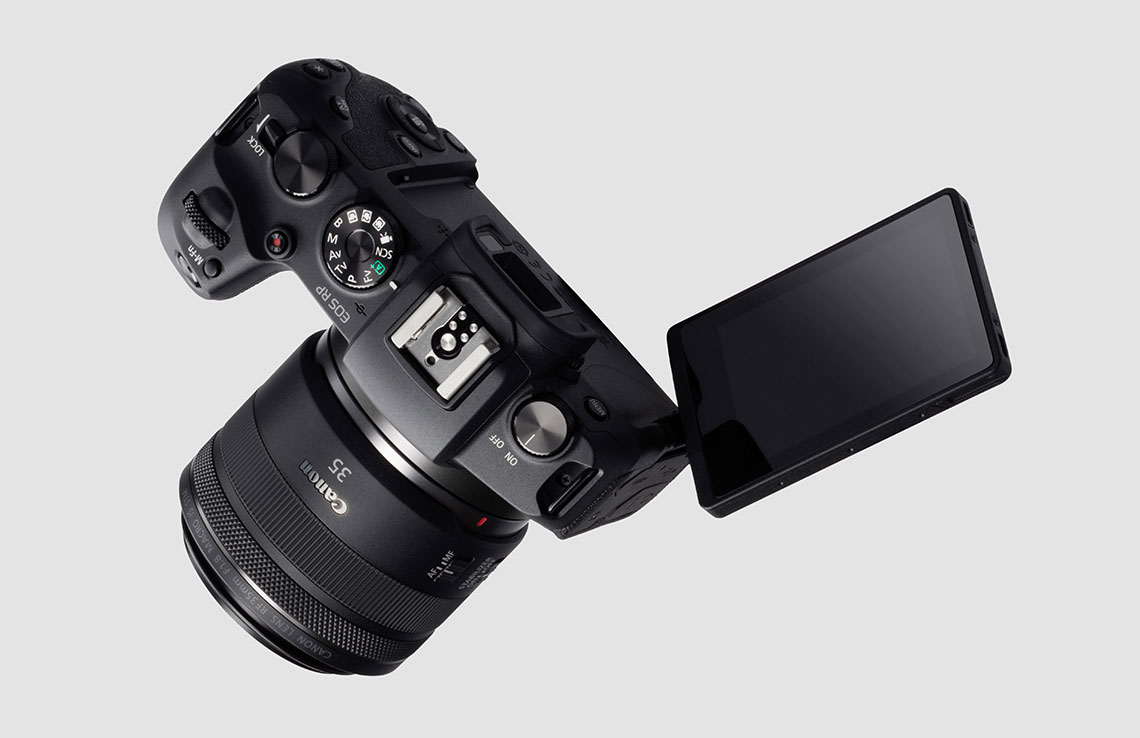 2.36 million dot electronic viewfinder (EVF) with touch and drag AF
The camera's ultra-responsive and high-resolution EVF makes switching from DSLR to mirrorless an absolute pleasure. It delivers a fully immersive shooting experience with real-time exposure previews the darkest and brightest lighting conditions. Besides, you can use the touchscreen functions while shooting through the viewfinder in order to choose autofocus points and effortlessly track moving subjects. With the EOS RP you never need to take your eye off the action or worry about missing important shots.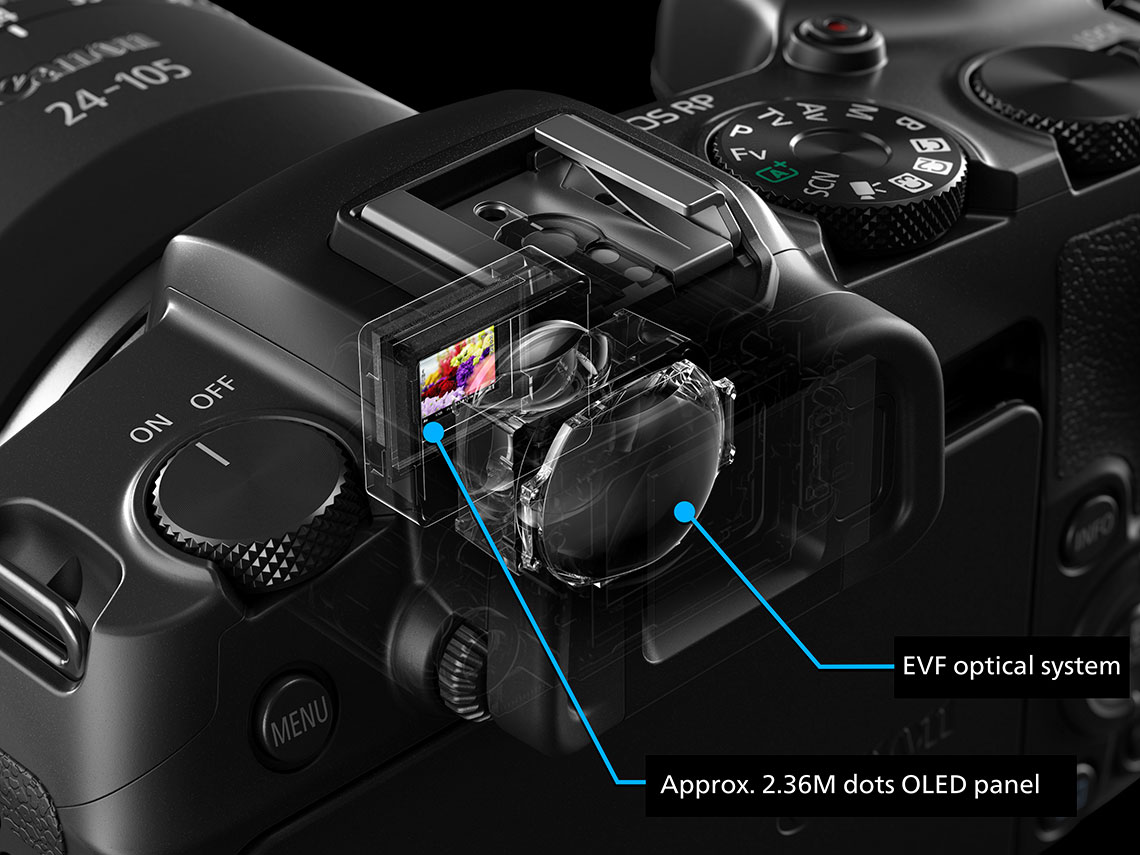 Huge Capability in a Compact Package
The Canon EOS RP body with only 440g weight is over 20% lighter than the original EOS R and 35% lighter than the EOS 6D Mark II. Its lightweight and compact design make the EOS RP a great option to carry day-to-day and ensure you capture all the memorable parts of your life and travels.
Despite its compact size, the camera features an ergonomic design with a comfortable and solid hand grip which delivers intuitive and swift access to all controls.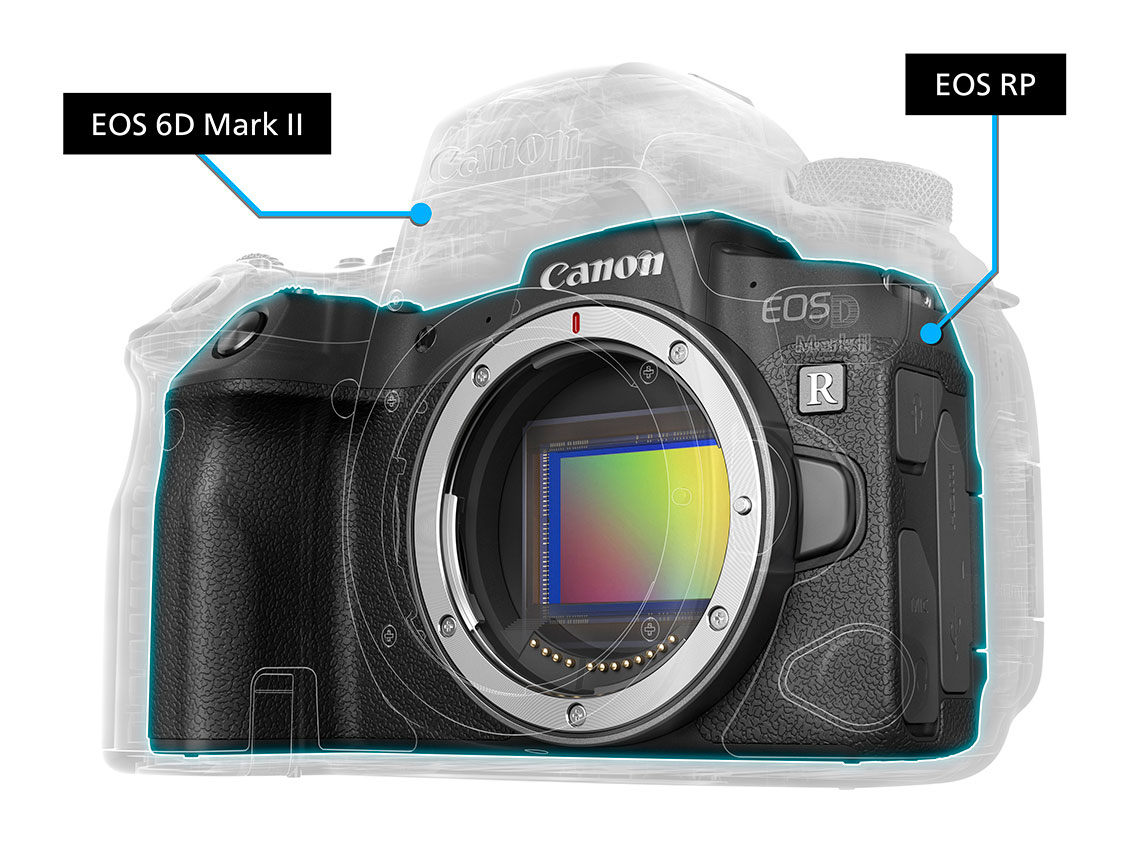 Full Compatibility with the Canon RF Lens Range
The Canon EOS RP is fully compatible with the range of RF lenses. These ultra-dynamic lenses with outstanding optical performance, offer unprecedented image quality for the EOS R series of mirrorless cameras The RF lenses employ a fully customisable Lens Control Ring with intuitive control over shutter speed, aperture, ISO or exposure compensation, opening up a world of creative new ways to shoot.
Besides, EF-EOS R lens adapters allow you to continue using all of your current Canon lenses by simply pairing any EF or EF-S lens with the EOS RP camera with zero loss of quality or autofocus speed.
You can explore the current range of Canon RF lenses here.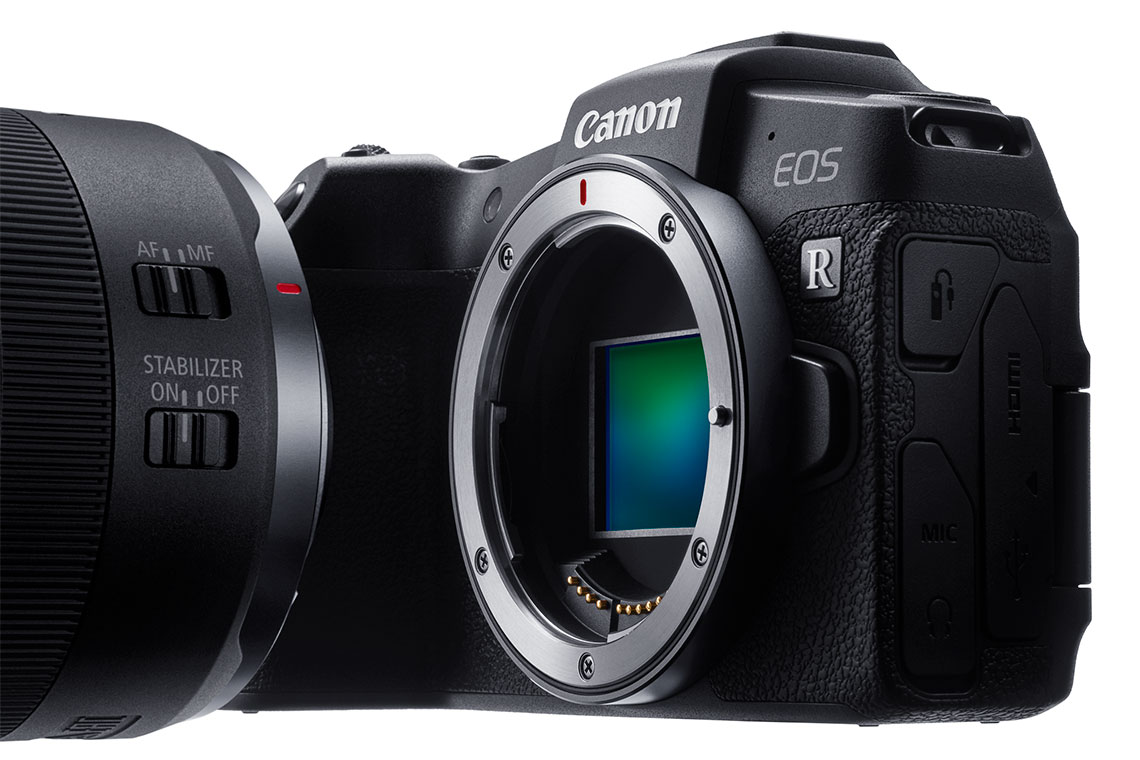 Fully Loaded 4K Video: Create 4K Movies and Time-lapses
The superb array of video-centric features includes 4K video recording at up to 25fps, a microphone input for connecting an external microphone, a headphone output for monitoring audio, and a vari-angle touch screen that makes tracking and focussing both easy and precise.
The EOS RP also features a built-in 4K time-lapse video mode, making it easier than ever to produce splendid time-lapses in-camera without the need for timely post-processing. This advanced feature even adjusts exposure for each and every frame, enabling you to craft effortless day-to-nighttime-lapse sequences with minimal fuss.
And More…
As well as the many advanced functions and features listed above, the EOS RP also equipped with the following:
Bluetooth and Wi-Fi – for easy image transfer with the Canon Camera Connect App.
Interval timer mode – for fully customisable time-lapse photos and movies.
Dual sensing IS – for super stable handheld shooting.
A traditional Canon mode dial – for an intuitive and familiar shooting experience.
Continuous shooting at 4 frames per second – for fast and accurate burst shooting.
ISO 40,000 low light capability – for beautifully crisp images in even the darkest of conditions.
Silent shooting mode – for the ultimate stealth shooting experience.
If you have any questions about the camera or its functions, don't hesitate to give our friendly team a call on 1300 365 220. Alternatively, if you didn't find quite what you were looking for here, you can find our full range of Canon here.