Camera Mechanics - Cover Designed to Provide Protection
Written by Milad Nabi - Mar 09, 2021
At Digital Camera Warehouse we believe purchasing a new Camera or Lens is a true investment. To gain the longest possible value from your new investment, we recommend Camera Mechanics. Camera Mechanics is a service provided by Digital Camera Warehouse to extend your warranty coverage for up to an additional 2yrs past the manufacturer's warranty period.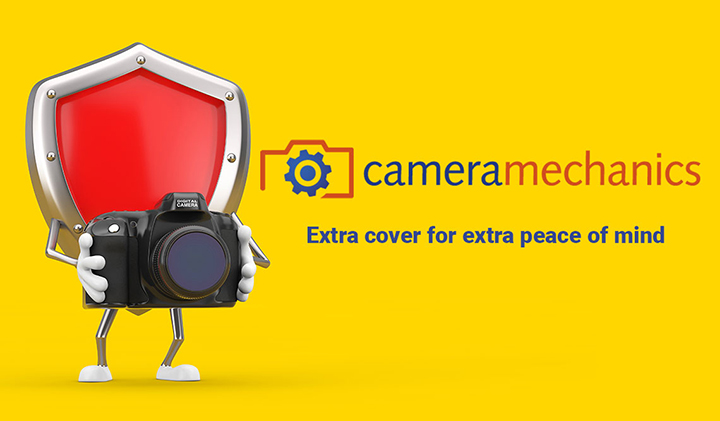 Extending your coverage provides peace of mind and ensures you are covered for up to 4yrs maximum should you have a warrantable failure. Our team at Digital Camera Warehouse manage the complete process in a straightforward professional manner, making any claim easy.
So, what is the difference between extended warranty vs manufacturer warranty? Well even though every product you purchase from Digital Camera Warehouse comes with manufacturer warranty, Camera Mechanics Warranty is still important when buying new gear.
Cameras and lenses are precision-made instruments that need a good amount of care to ensure proper performance and longevity. Of course, all camera brands have strict quality control and intend to deliver the best products which last for a long time, nevertheless, digital cameras and lenses like any other products on the market can fail. You may encounter these problems anytime from the moment you open the box to several months after you start using your gear. Some failures could be, lens error, shutter error, battery error, software issues, SD card error and many more are among the common problems that can happen to any camera or lens. And the downtime while you are sorting it all out can really impact your creative projects.
Imagine any of these problems happen after your manufacturer warranty has expired? Buying a new one or repairing the one you have are your only options; either way can be extremely costly. Don't forget the fact that repairing your camera gear in some cases can be even more expensive than buying a new one.
You don't have the hassle of finding a reliable camera repairer and genuine parts as Camera Mechanics has got you covered.
The Camera Mechanics Extended Warranty period begins once the initial period of the manufacturer's warranty has expired and gives you the peace of mind you need for a longer period of time.
Should you need to make a claim, simply call Camera Mechanics and they will take care of the rest. Freight the item back and forth, deal directly with the manufacturer's or approved agency, keep in constant contact with you and look after the complete process.
One thing which we all look for when it comes to extra cover is affordability. Camera Mechanics Warranties are affordable, easy to understand and easy to arrange at the time you purchase your item. Depending on the item you purchase, you can choose an extended warranty for a one- or two-year period. Camera Mechanics Extended Warranties are also available for purchase any time during the original manufacturer's warranty period, giving you the flexibility to consider the benefits of longer-term protection.
Camera Mechanics Benefits:

If you have any questions about Camera Mechanics or want to extend your warranty, don't hesitate to give our friendly team a call on 1300 365 220. Alternatively, if need more information about Camera Mechanics, you can find all the details here.