Smooth things out with Zhiyun Gimbals
Written by Milad Nabi - Jul 01, 2020
With the rapid advancement of technology, cameras and smartphones possess the ability to record impressive video quality. To maximise this capability and capture outstanding footage, gimbals are essential tools and there is no denying that Zhiyun is a major player in the game. In this blog, we have listed some of the best Zhiyun gimbals that are perfect to team up with a variety of cameras and smartphones, that will supply smooth and seamless footage.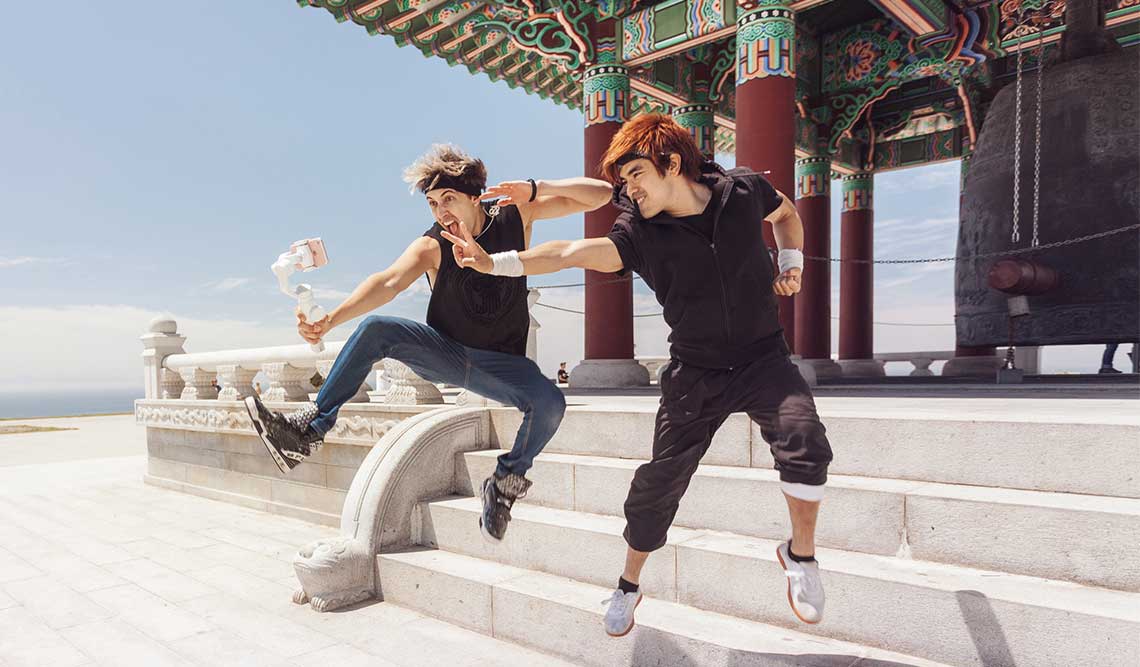 Zhiyun Smooth 4: Born for Mobile Filmmakers
The Zhiyun Smooth 4 is one of the most popular smartphone stabilisers on the market. It features a 3-axis stabiliser with a supported payload of 210g and a spring-loaded clamp that is compatible with a vast range of smartphones. The gimbal is equipped with USB-C type charging port, follow focus/zoom wheel and multiple control gears on the handgrip, making it convenient to alter various settings without having to fiddle around with your smartphone. There are four main shooting modes available in the smooth 4.
Pan and Follow mode

- counteracts any vertical movements, keep the smartphone on horizon level and allow gimbals to make turns.

Follow mode

- Follows movements in pan and tilt axis, allowing for multi-directional movement of the gimbal.

Locked mode

- Keeps the gimbal locked in one direction and stays focus on the subject

PhoneGo mode

- Allows for quick movement and makes the gimbal more responsive in action scenes.
The Zhiyun Smooth 4 boasts great image stabilisation, responsive and silent gears, multiple shooting modes and great price point, making it a solid choice for any smartphone videographers who want to step up their game.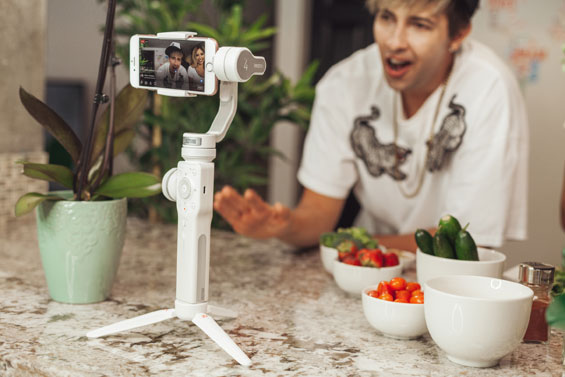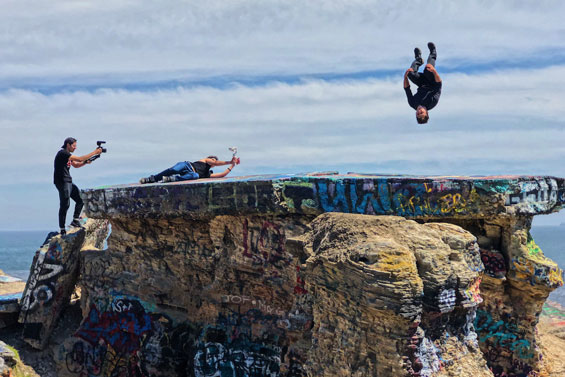 Zhiyun Crane M2: One, Is More than Enough
The Zhiyun Crane M2 is a versatile gimbal which is compatible with a wide range of lightweight mirrorless, compact, action cameras and smartphones. Its compact design makes it a perfect travel companion, meaning it won't be a burden on trips or lengthy shoots. It is equipped with a 3-axis stabiliser, up to 7 hours battery life and a supporting payload range of 130-720g. The Crane M2 features built-in Wi-Fi and Bluetooth which provides you with a better shooting control by syncing your camera to ZY mobile app. Furthermore, it offers 360° pan, 310° tilt, and 324° roll rotation through six different shooting modes, offering countless possibilities.
Pan Following Mode

- allows the camera to pan as you turn the gimbal left and right

Following Mode

- camera will follow the handle movements

Locking Mode

- camera direction is locked

Vortex Mode

- creates 360°-barrel shots

Point of View Mode

- allows 360° synchronous movement on all three axes

Go Mode

- capture fast movement
Executing an extremely solid performance, along with an impressive battery life, various shooting modes and a great design, the Crane 2 is a perfect choice for users of any level who are looking for an all-rounder and versatile device.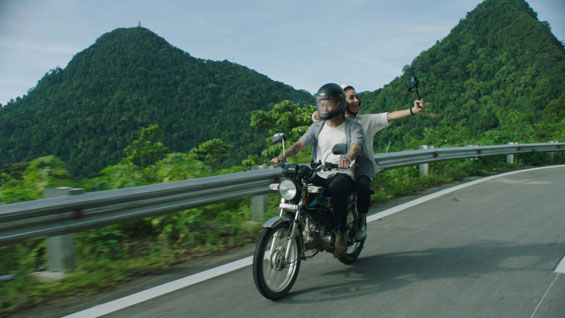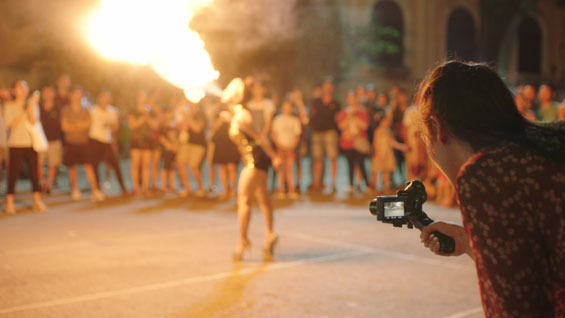 Zhiyun Weebill-S: Tiny Giant
Zhiyun Weebill-S is one of the most highly regarded gimbals on the market, designed for DSLR and mirrorless cameras. It is equipped with powerful gears which can handle weighty cameras and lenses; like the Sony A7III and FE 24-70mm F2.8 or the Canon 5D Mark IV and EF 24-70mm F2.8. Zhiyun has equipped the Weebill-S with a super compact and strong motor compared to previous generations by adding 300% improvement in motor torque and 50% in responsiveness. It offers beautifully smooth stabilisation with an excellent battery life of up to 14 hours (yes...14 hours!) and the ability to charge compatible cameras simultaneously. Additionally, it supports both mechanical and electronic focus/zoom control with compatible cameras through the control wheel on its handgrip, while you can also monitor video and make changes to the settings via the optional wireless video transmission. The Weebill-S supports the following shooting modes:
Pan Following Mode

Following Mode

Locking Mode

Vortex Mode

Go Mode

Point of View Mode
To top it all off, Zhiyun has added Sync Motion mode that allows you to virtually control your movements by moving your smartphone.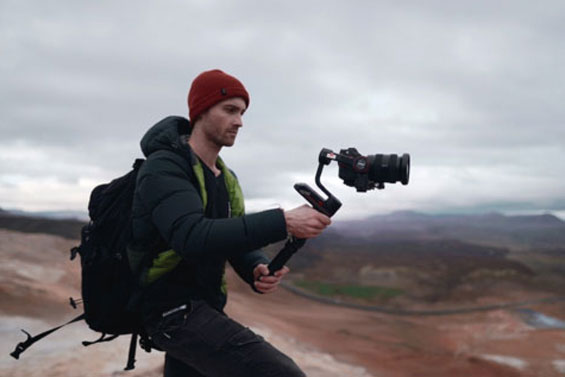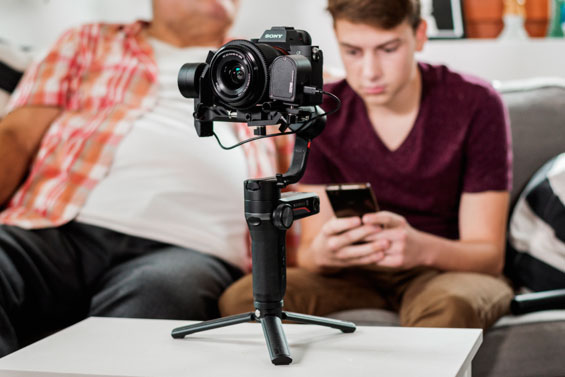 Zhiyun Crane 3S: Mission Delivered
The Zhiyun Crane 3S is an extremely sturdy gimbal designed for high-end filmmakers. It is compatible with a range of Cine equipment, along with heavy DSLR and mirrorless cameras. The Crane 3S can easily handle heavy setups like Red digital cinema camera, like the Canon EOS 1DX, Canon Cinema EOS and Sony FS & FX series. It features superb motors with a supported payload of 6.5kg and a battery life of up to 12 hours. Despite its large design, the modular configuration of the Crane 3S allows you to fold it down to be easily carried. With nine separate mounting options, you can customise the gimbal based on your equipment and shooting environment. The Zhiyun TransMount Image Transmission Module is also compatible with the Zhiyun Crane 3S, meaning the video can be streamed to up to three monitoring devices including smartphones. The build quality is rock solid, and it is incredibly easy to balance due to its strong motors and the axis locks. The Crane 3S is an ideal choice for ground-level shooting, fast-moving and running shots. This gimbal is an absolute beast and a must have for any professional filmmakers and videographers who are looking for a heavy duty but versatile gimbal.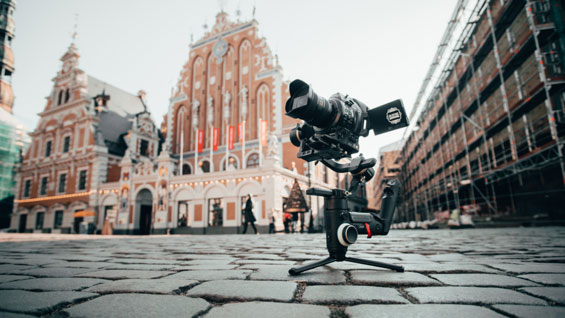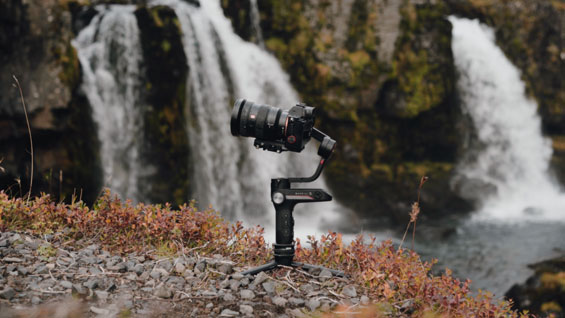 If you want any extra information or have any questions about Zhiyun Gimbals, don't hesitate to give one of our staff members a call on 1300 365 220.
Follow us on Facebook and Instagram for new offers and feature.