MagMod MagBox PRO 36 Strip
SKU code: 48246
Rectangular Shape for Precise Light Control
Ideal for Edge or Rim Light
Perfect for photographing people or products
1 Meter Tall
Super-Fast Zip on Fabric Diffuser
Integrated Gel Slot
Hassle Free Setup and Teardown
Compatible with Speedlights or Strobes
New release. Due mid-September 2021
Free Shipping On Orders Above $99
Dispatches within 5-10 business days*
For store pickup please contact us
You May
Also Like
Bags, Cases & Straps:
Studio Lighting: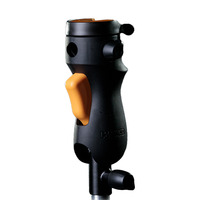 $129.00
The new MagMod MagBox Pro 36 Strip box, featuring a super-fast zip-on diffuser, magnet attaching honeycomb grid for light control, integrated gel slot, and integrated built-in storage pocket, in addition to an incredibly easy to use setup, is a perfect tool for portrait and product photographers.

The MagBox Pro 36 Strip box is designed to work with speedlights or strobes. With an ideal size at 36" tall, the new MagBox Pro 36 Strip provides the softness you want in a portable package for shooting on the go or in the studio. Besides, for further durability, a new improved lightweight rip-stop material shell is included.

The 36-inch Strip is a super versatile tool that makes switching between small and large MagMod modifiers a breeze. It's never been easier to create beautiful, soft light edge light, rim light, key or fill with a softbox this user-friendly.
MagMod MagBox PRO 36 Strip
* Dispatch timeframes are indications only and may vary for multiple quantities. Timeframes are updated regularly during normal business hours.