Women in Photography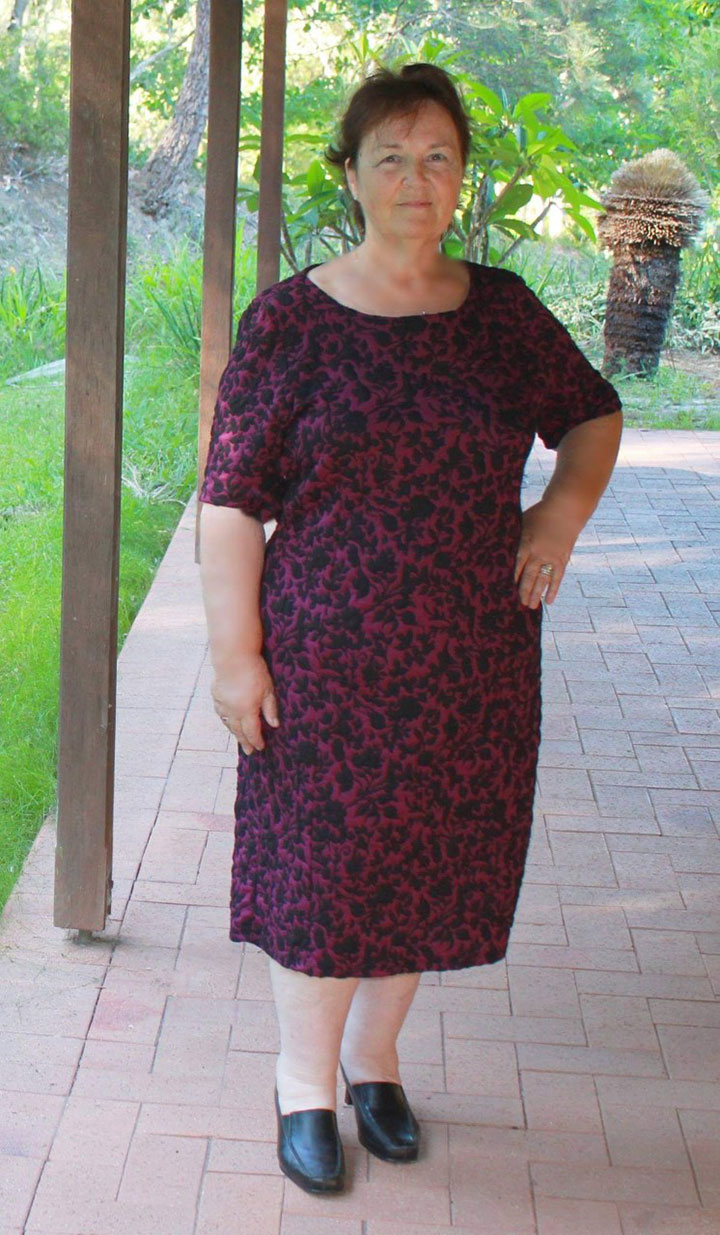 Fiona Rebel Ford
Our first photographer for this year's list is Fiona Rebel Ford from West Kempsey, NSW and yes, Rebel is her birth name. She started her photography journey with a compact, point and shoot Canon camera & over 20 odd years, has upgraded to Canon 700D.
We asked her about her journey so far and this is what she has to say:
"I am a happy Granny, who loves nature. I do not believe that you have to have the best equipment to take a beautiful photo, I believe you need patience, good light, appealing subjects & the ability to see that others don't.
Macro and Birds are my first love and then, flowers and animals, and insects. I am not one for portraits or people or industrial, I am enamoured with nature in all its forms. Most photographers are savvy with settings and all the nitty-gritty of F- stop etc. I just play with the camera settings and fingers crossed, something beautiful is captured. In a nutshell, go out and enjoy nature if you need to keep your camera on auto, who cares, just enjoy the experience."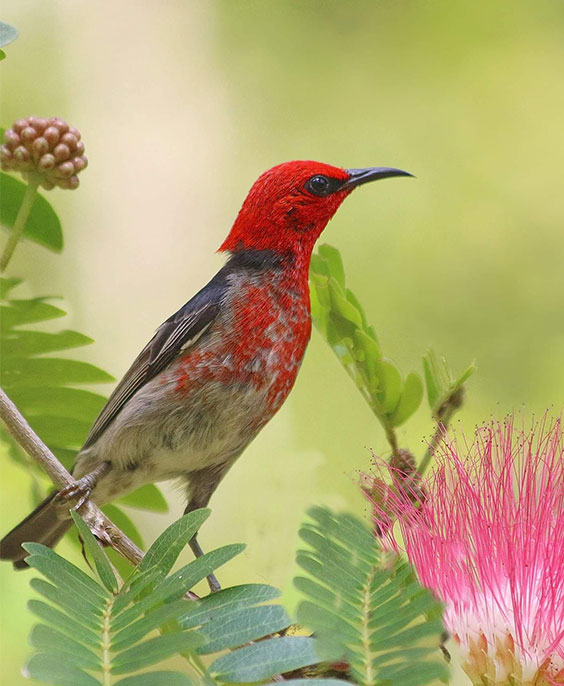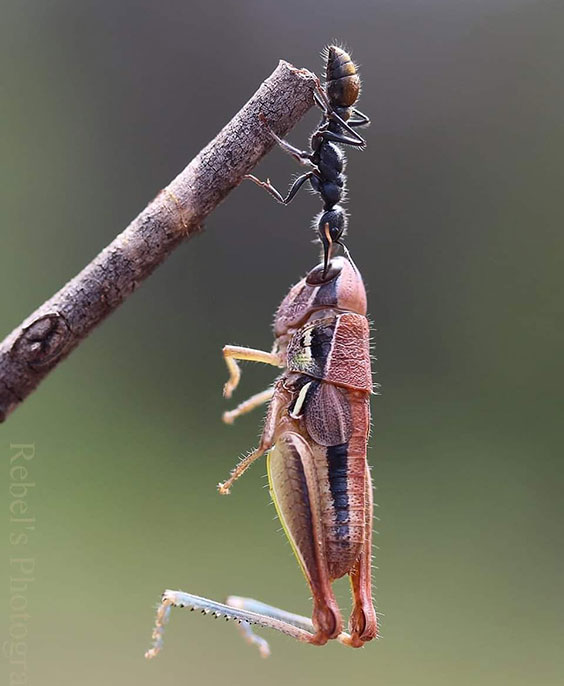 ---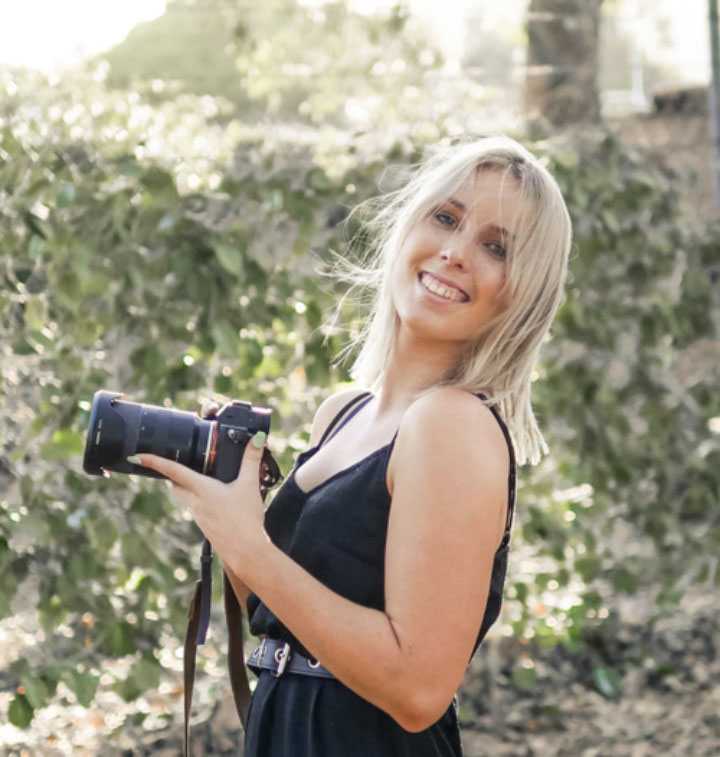 Shannon Warner
Brisbane photographer Shannon Warner is next up in Women in Photography. Shannon is an incredible technical photographer, making use of unique lighting situations and patterns to create striking images. Her images are executed with a fierceness that shines through, highlighting the beauty of the human form.
Here is what Shannon has to say about her career as a photographer so far and where it all began:
It's hard to know what you want to do with your life in general. Especially when you are pressured into deciding at 17 years old. For as long as I can remember, I spent most days in school staring out the window of a classroom simply dreaming of a life where I worked for myself. Anything that allowed me to travel the world was somehow the plan. I saved all my money I earnt at McDonalds and bought at Canon 750D. This was my plan, to somehow travel the world and document it along the way. Then when I graduated school I got slapped in the face by reality, the reality that life costs money. Did I mention I like to paint? That helps with this story too.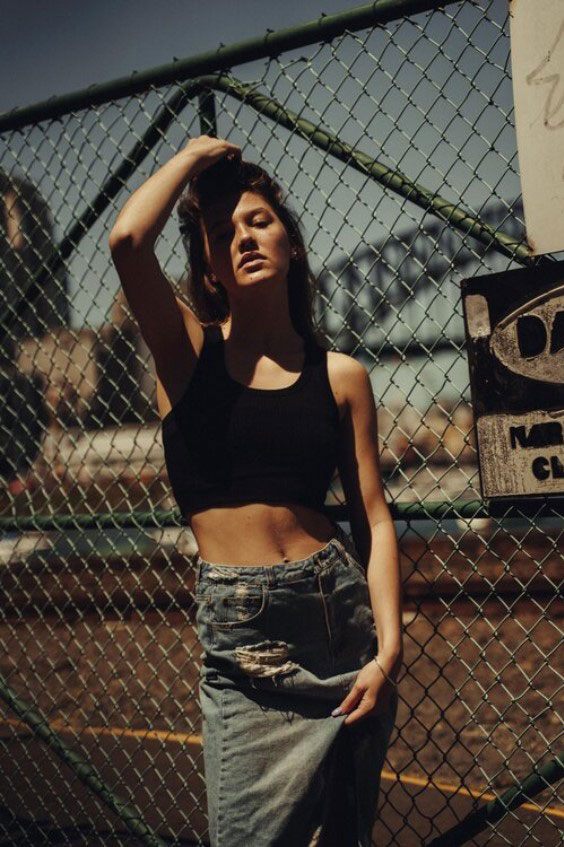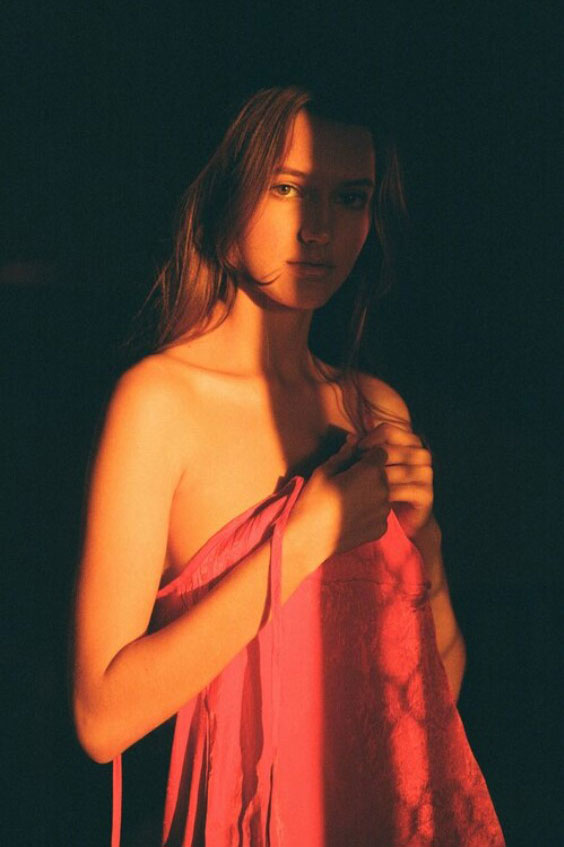 In the Christmas holidays of 2017, I started taking photos of my friends and using them as subjects for my paintings. I got sick of the same reference images that were already done on Pinterest. That is how I started this whole thing. I would post these images of my friends on an Instagram account and from there people started recognising me. I got the nifty 50mm 1.8 that Christmas, and then not too long after that a model from Viviens messaged me, asking if I was interested in a TFP. Before I knew it, I got an internship with a clothing label and enrolled to do a Diploma in Photography and Photo Imaging that following January. And that's how I learnt how to use a studio and shoot film. I graduated and the rest is history, I guess.
As much as I work with models, influencers and agency portfolios, I have also worked with my favourite skin care company: Go-To Skin (big pinch me moment). This has since set me up for a few future projects, working along with other Australian Skin Care brands, which is something I never thought I would do. I also have been enjoying shooting album covers for local musicians. It has been refreshing to try these new genres of photography…what a dream to go on a tour one day! If you can't tell yet, I am a bit of dreamer, which has definitely become my strength in this industry. I like to think it's still only the beginning. As creatives we are always constantly evolving and growing every day. There is still so much I want to do and achieve. It is exciting to always be chasing something, especially being a young woman in this industry. I hope my work becomes a reflection of inclusivity, diversity, art, beauty, rawness, and fun. I am passionate about building confidence in girls and being their ultimate hype girl as I like to call it.
You can find Shannon on Instagram at @shannonjadewarner.
---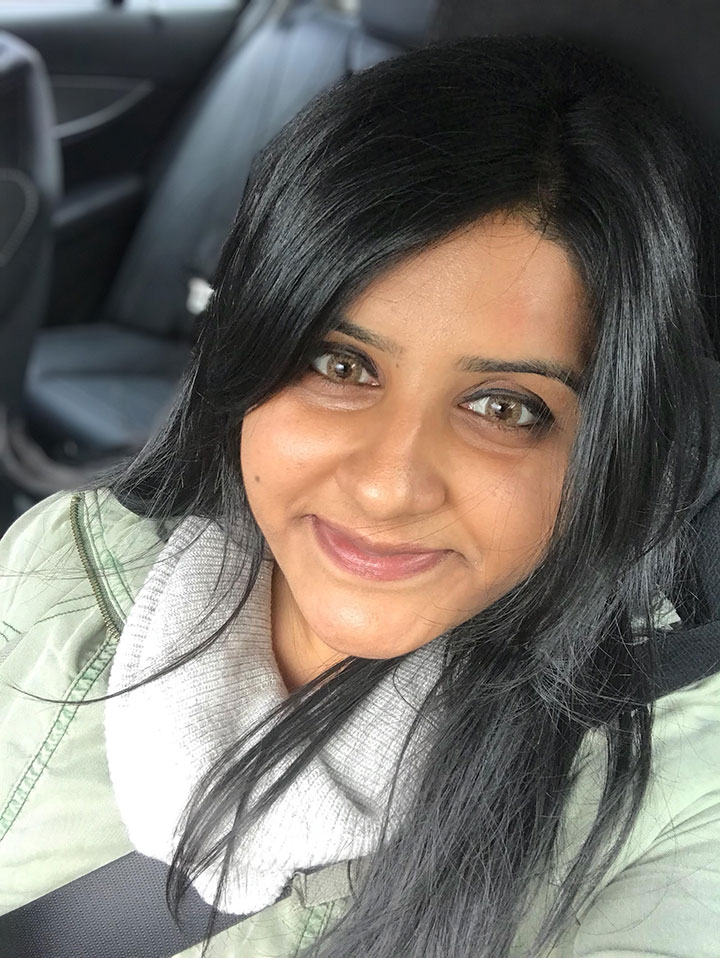 Kanika Mediratta
For this round of Women in Photography we have got Kanika Mediratta in the spotlight. Kanika is a Sydney based photographer that captures some spectacular images of the world around us, highlighting the bold and vivid colours that shine though. She has a keen interest in landscape and astro photography, capturing images that bring come to life tell a story.
Kanika gave us a little insight into her progression into the photography world, which you can read below:
"My Dad bought us our first family DSLR and handed it to me 7 years ago. Since then it has been such a fun journey getting to know the world of photography, specifically landscapes and astrophotography. I did an 8-week beginners' course to get myself familiar with the manual capabilities of a DSLR and from there I went to as many photography meetups I could go to. I met so many wonderful people through these meetups and learnt something from every interaction.
The landscape images I take always bring back that feeling of being out in nature, of being in awe as a sunrise or storm unfolds. They allow me to capture a place that is special to me and remember it just as I experienced it. The early morning rises and the all-nighters are definitely worth it when you come back home and start editing your images. Sharing my images is the last part of the process which I do through my Instagram account.
I don't know if I have a favourite image yet but I absolutely loved capturing this image down at Bondi Beach (image below). I was using my telephoto lens to find a composition and pointed the camera towards the headland when I saw a group posing for a photo. I loved the scale, negative space and the colours in the sky in that moment. I felt it was a really good reminder that you never know what you can see through the lens and sometimes when you just go shoot, you walk away with something you are happy with."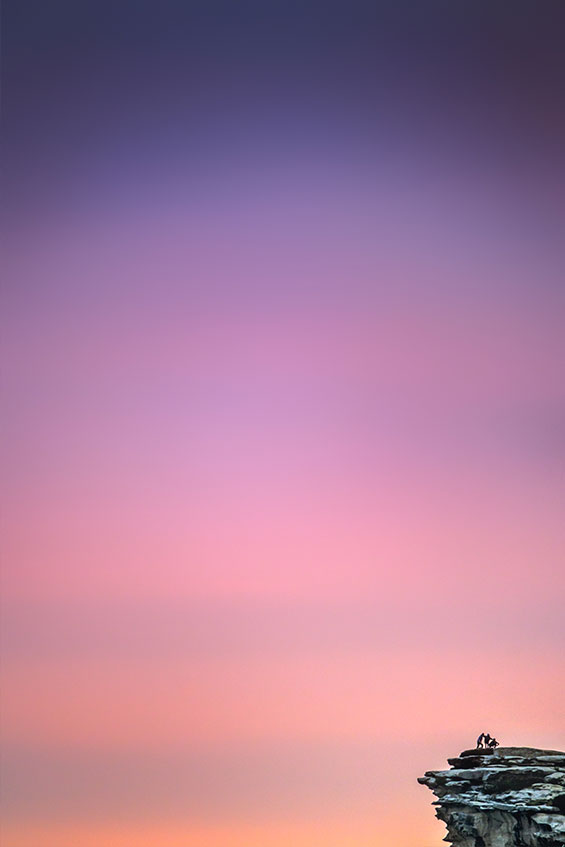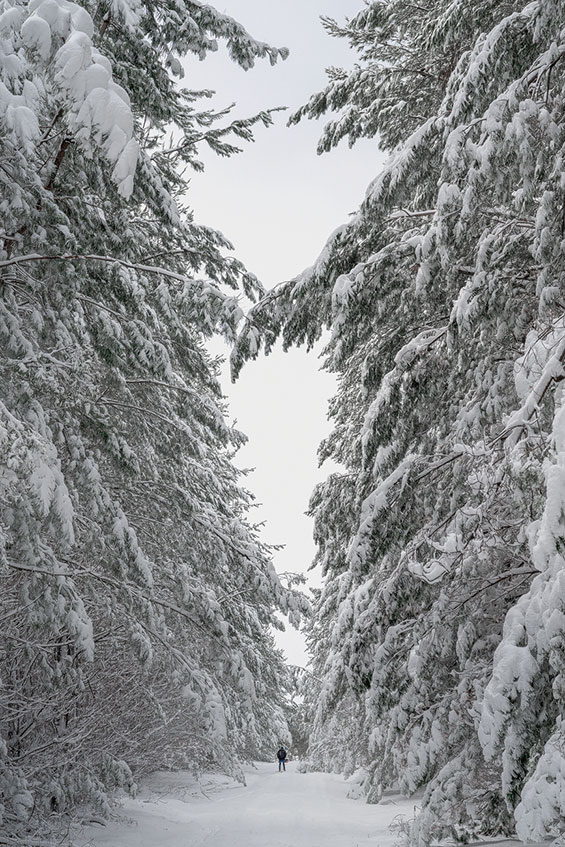 You can find Kanika on Instagram at @thebackbutton.
---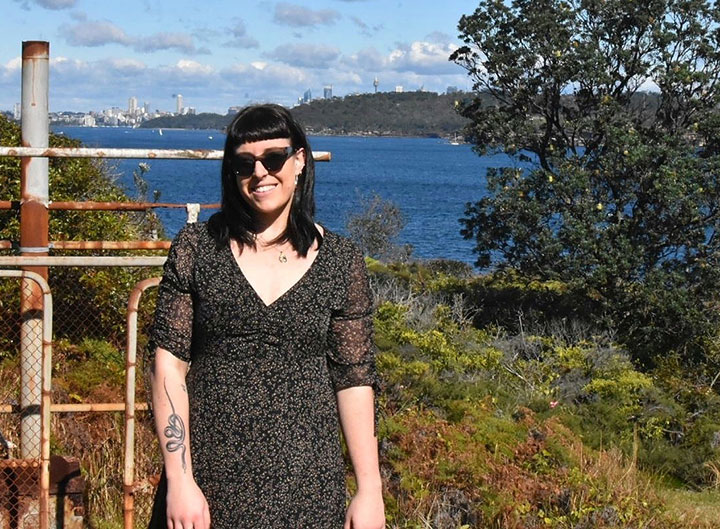 Emily Mathison
For our fifth installment of Women in Photography we are featuring Emily Mathison. Emily is a Sydney based music photographer, who also likes to capture the world around us. She has produced some beautiful beach scene images and managed to capture and reproduce the atmosphere of concerts and festivals through her music photography. Emily delivers a mix of bright, bold images along with classic black and white images.
In Emily's words about her progression into photography:
"I first got into photography when I needed to pick an elective subject at uni to make up credit points. I enrolled in an 'Introduction to Photography' class, which I very quickly grew to love. After doing quite well in the subject and learning the basics of how to use a DSLR, my parents bought me my very first camera, which was a Nikon D3200, as a graduation present. At the time, I was already doing a lot of writing for music publications, so I asked if I could start taking my camera along to the shows I was reviewing. It was from here that I started gaining accreditation to shows, which then turned into festivals.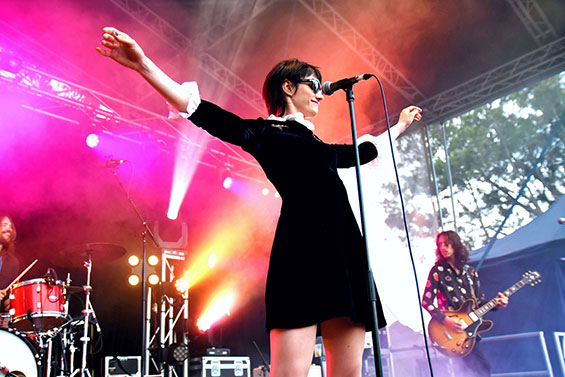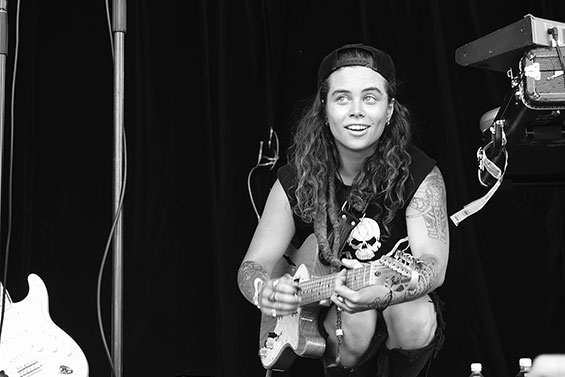 I have been photographing for four years now and have photographed some of the biggest music festivals across the country. I love being so close to the action and the pressure of having such limited time to get 'the shot'. I also love heading out and photographing nature, particularly the ocean. I grew up at the beach, so I love nothing more than being able to capture the beauty of it."
---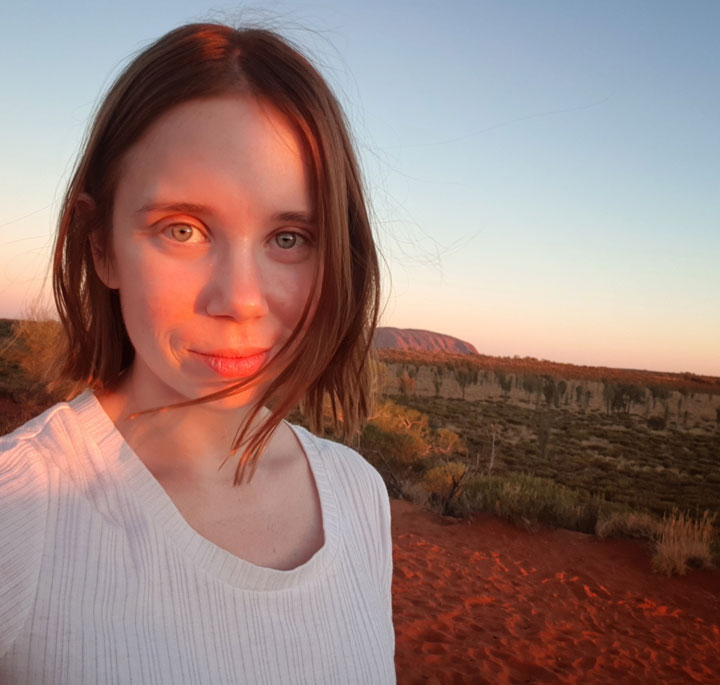 Caitlin Bear
For our third Women In Photography feature, we are highlighting Caitlin Bear. Based between Sydney and the Gold Coast, Caitlin has captured some absolutely stunning landscape photos. Although she is relatively new to the photography game, Caitlin's natural talent shines through in her images. She has a knack for creating vivid and striking images, and captures the bold colours that nature has to offer. Caitlin's long-exposure images really make her stand out from the crowd and show how creative you can be with them.
Caitlin's collection of photos really caught our eye, and she was kind enough to tell us a bit about her photographic journey so far. Here's what she had to say:
"My journey in photography started only just over a year ago. I consider myself a beginner photographer, but the comparison from a year ago to now only encourages me more every day. While I work in the media industry, I do not work as a creative. I hope one day to develop my photography far enough to turn it into a job. Mostly, photography is a creative adventure that makes me happy and that's what it should always be like.
I particularly love shooting long-exposures of landscapes at sunrise or sunset. The fast-changing colour and light is a fun challenge that always results in a different shot each time. The shot of golden hour of the Opera House is a favourite as it was originally a throw away idea to zoom in that close and take a long exposure, but sometimes it's when you don't plan out a shot is when it ends up working best."
---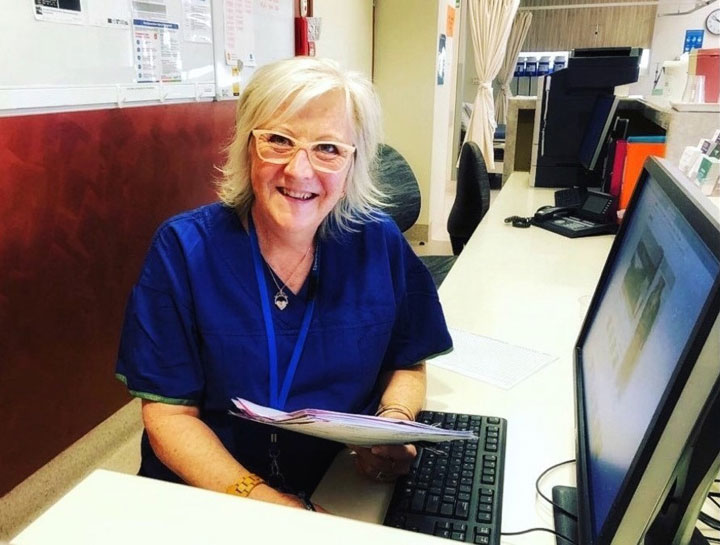 Phyllis Quealy
Continuing with our Women in Photography series, today we are featuring Phyllis Quealy. Phyllis is a nurse by trade and has a passion for photography. She regularly participates in our social media challenges and has shared some absolutely stunning images with us. From travel images, sports snaps, landscape, and portrait photography and a few on the abstract side, Phyllis is a versatile and creative photographer who captures the beauty of the world in every shot. During these times of isolation and social distancing, although Phyllis has not been able to get out and shoot as much as she would like, she has been making the most of sharing her memories and previously taken images to social media.
We asked Phyllis to share a little with us about herself and her photography journey, and here's what she had to say:
What a great companion my camera has been to me. A visual language that connects you to community, places, and people. I have always had an interest in photography, but it grew as a way to connect with my son and his football. When the DSLR digital camera came along, it pushed my photography passion even further. Today, I volunteer my time as a photographer for the Fitzroy Football Club and as a nurse assisting with the medical issues that the game presents.
Isolation has been an interesting time, as my daughter and her partner live in London. As an Event Producer, the coronavirus has impacted her life greatly. She was confined by virus like symptoms and has since recovered. So, for us, sitting in the comforts of our home on the other side of the world unable to help, being aware of the darker side of the world has been tough. While travel has halted, experiences can only be relived through the capture of images.
Fortunately, nursing has kept me working, although photography has taken a hiatus during this time. Thankfully though, social media has filled the photography void, but I cannot wait to get back out there with my trusty companion "Canon", learning through my lens and trying to see the world differently."
---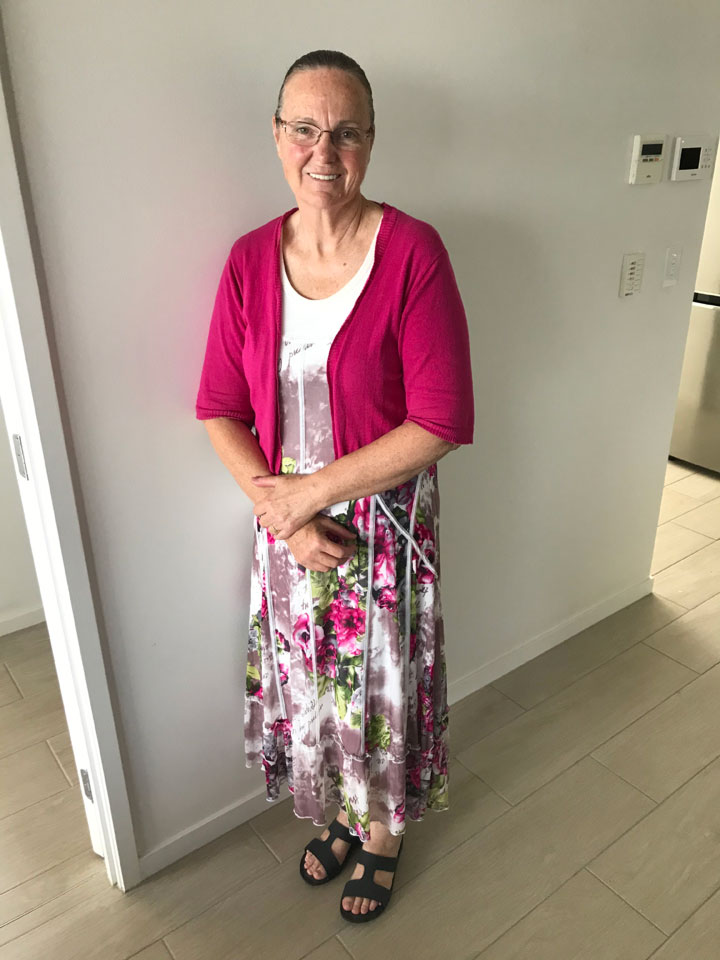 Wendy Klein
You'd better believe we are still rolling with our Women in Photography series, and our featured photographer in this blog is Wendy Klein. Living in Brisbane and working as a nurse, photography is a huge part of Wendy's life. Taking up photography just four years ago, Wendy has now won multiple awards and lends her time to help others become better photographers.
We asked Wendy to share a little about her photography journey, and with Mother's Day just around the corner, we also asked what the occasion means to her. Here's what she had to say.
"Photography means the world to me. It allows me to express myself through the lens and means I have the ability to capture scenes and places from my life to remember. It is fun going out capturing moments and emotions, and exploring the world. Photography allows me to capture my travels as I explore the world and creating those magic moments; it gives me the ability to be myself. To me, photography means that I can freeze a moment in time within an image that I can enjoy for ever.
My photography journey started around four years ago when I really wanted to learn about how to use a camera, so I purchased a Nikon D5500 with a Sigma 10-20 lens. I had my first lesson and knew nothing about anything. I didn't even understand the any of the terms used in photography, but after doing one on one lessons and attending various workshops things started to gel. This camera was great, but one day at the beach the wind blew over my tripod, and the camera ended up in the salt water. So, the very next day went and got myself a full frame Nikon D750, which is a fantastic camera. I would practice as much as I could and put into practise everything I had been taught. I then bought a Nikon D850, which has been a brilliant camera. I also bought Nisi filters and learnt how to use them properly, and since then and my photos have improved out of sight! I am continuing to learn and always will be. Photography is a real passion and I'm obsessed with it. I feel lost without a camera in my hand.
I have also now won awards, which include:
Brisbane Lord mayor's Greenpeace award
People's Choice Award In Symmetry with the Australian Photography Magazine
Highly Commended award with the Australian Photography Magazine
Highly commended award with Capture Australia for the Australia's Emerging Landscape Photographers category
Best sunrise/sunset landscape photo with the Photography Academy (worldwide competition)"
We also asked Wendy what Mother's Day means to her, where she explained:
"Mother's Day to me is a day of celebration of a beautiful gift. Getting spoilt and just being together; a day where I can say thank you to my mum for just being there when I went astray .It means I can say thank you for every hug, and all the words of encouragement and love given to me. It also means to me that it's a day to remember that you went above and beyond to help raise me and it has given us a special connection that I cherish."