Digital Camera Warehouse Is Your Gateway To The Nikon Z9
Digital Camera Warehouse has enjoyed over a 20 year history working with the team at Nikon. Over those 20 odd years, we've seen some of the most amazing Nikon camera and lens product announcements and launches. That includes the development of the best DSLRs to the advancement of the Nikon Z mount cameras and lenses. We're proud to partner with Nikon to bring you the all-new Nikon Z9.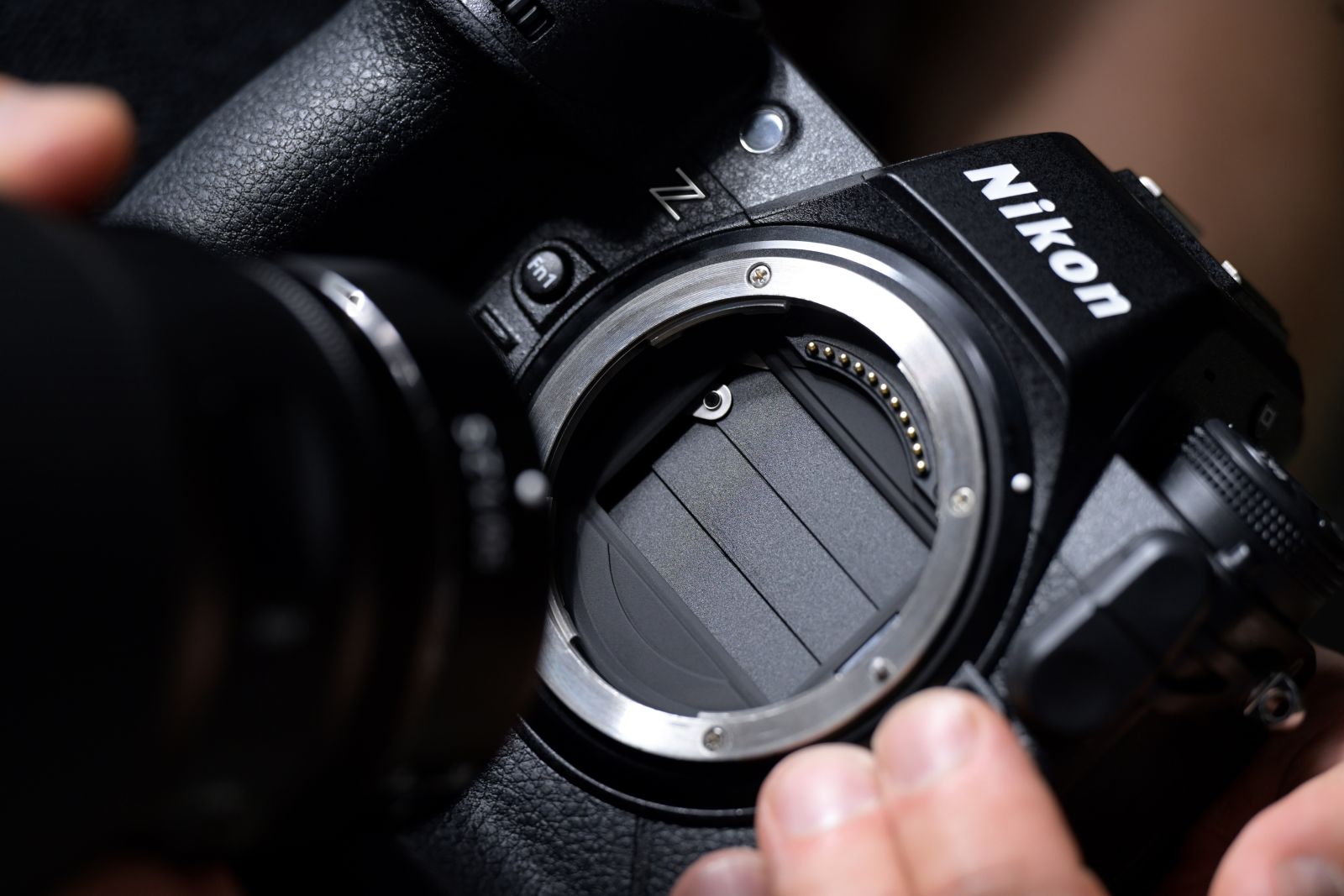 We're bringing you the Nikon Z9 through our in-store Nikon experience events. You have the opportunity to get up close and personal with the Nikon Z9 and pick the brains of one of Nikon's very own experts. Let's look at what the Nikon Z9 is all about and explore why this is a phenomenal pro-grade digital mirrorless camera.
The Nikon Z9 Has Been Worth The Wait
Despite Nikon's cautious entry into the digital mirrorless camera market, they've demonstrated an intention to deliver class-leading imaging solutions for enthusiasts and professional photographers. Nikon was founded in Tokyo, Japan, in 1917, and it's clear to see that Nikon's 105-years of innovation, experience, technological breakthroughs and setting new heights in the market have paid off.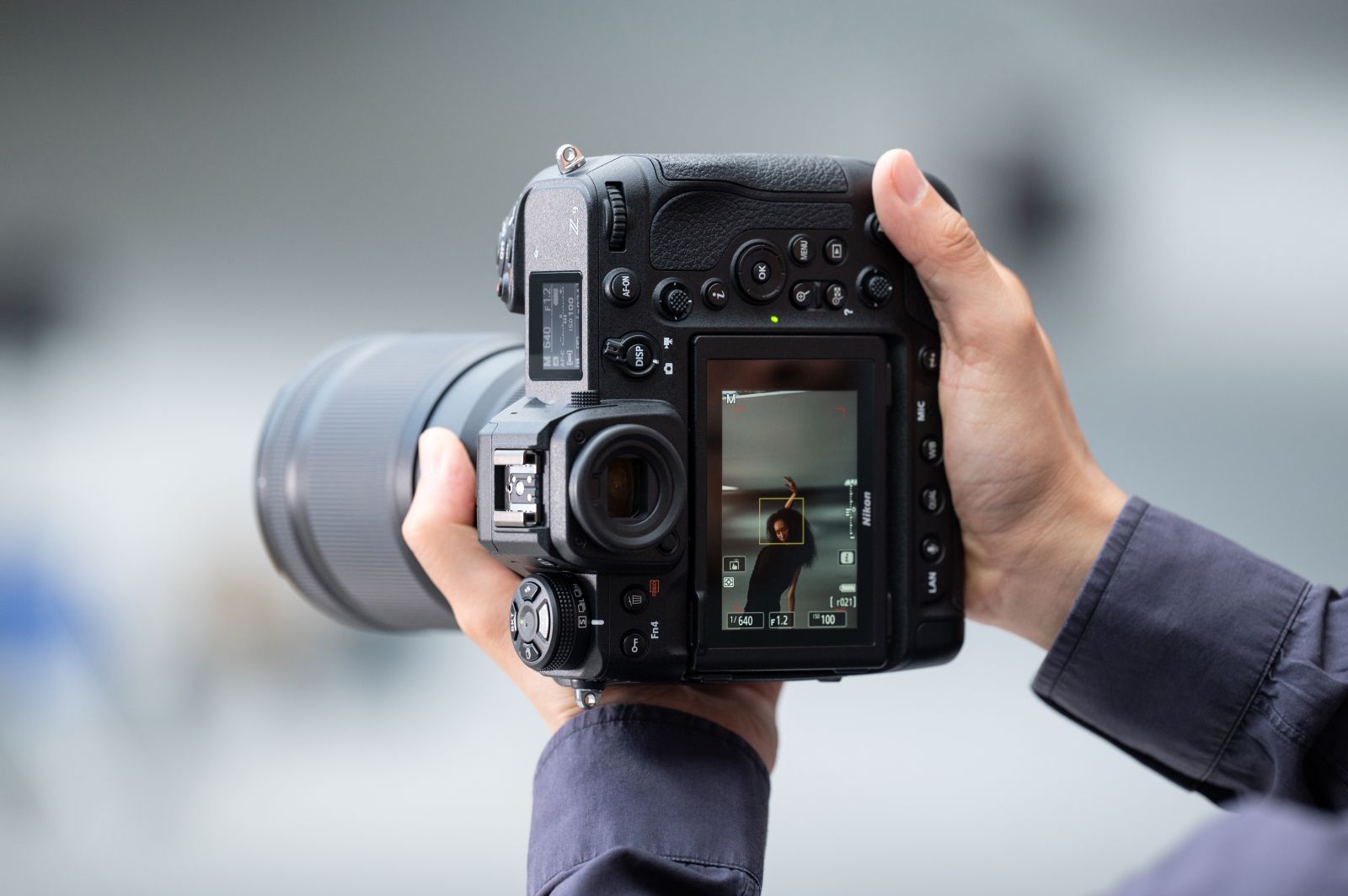 Today, we can enjoy Nikon's endurance with highly acclaimed digital mirrorless cameras such as the Nikon Z6II, Nikon Z7II and, of course, the all-new Nikon Z9. The Nikon Z9 represents the pinnacle of flagship mirrorless camera technology, innovation, performance and features.
Nikon Z9 Specifications
Full-frame (Nikon FX-format)

45.7-megapixel FX-Format Stacked CMOS image sensor

Nikon EXPEED 7 image-processing engine

1/32000 sec. shutter speed

High-Speed Frame Capture+ at up to 120 fps (11MP stills)

8K UHD/30p video

4K UHD/120p video

1.27-cm/0.5-in. approx. 3690k-dot (Quad VGA) OLED

8-cm/3.2-in., approx. 2100k-dot TFT touch-sensitive LCD

Dual CFexpress (Type B), XQD memory cards
Powerful Performance That Produces Exceptional Results
Nikon D6 photographers recall the excitement when the pro-grade Nikon DSLR flagship camera was announced and launched to an expectant market. The D6 represented the very best of Nikon's DSLR technology to support further the growing demand from imaging and content creation masters. The Nikon Z9 equally represents a culmination of Nikon's best efforts in mirrorless camera tech. The Z9 is a full-frame (Nikon FX-format) digital mirrorless camera sporting a newly developed 45.7-megapixel FX-Format Stacked CMOS image sensor to guarantee unparalleled image quality and performance. The 45.7MP image sensor features the world's fastest scanning speed to all but remove rolling shutter.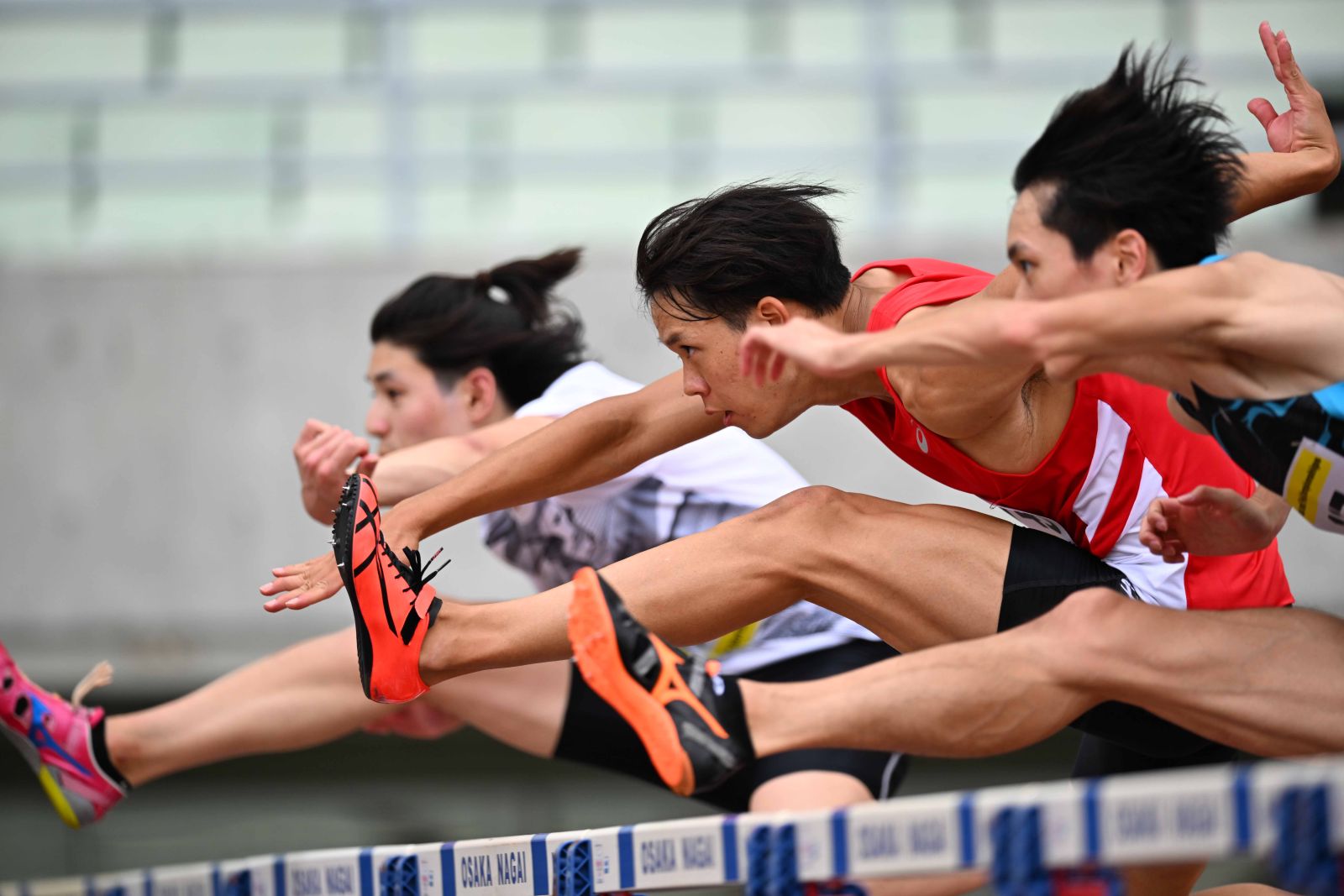 Making the most of the Nikon Z9's new image sensor is the equally new Nikon EXPEED 7 image-processing engine. It's Nikon's most powerful processor - it boasts a processing speed that's ten times faster than the highly acclaimed Nikon Z7 II. The EXPEED 7 is superior to anything else on the market and can process dual streamed data from the sensor. You'll be blown away by the Z9's insane High-Speed Frame Capture+ at up to 120fps to capture 11MP frames. Full resolution 45-megapixel bursts are also possible at a staggering 30fps. It's also the EXPEED 7 powering Nikon's Electronic VR to manage camera shake in stills and video.
Stunning Autofocus Performance
At Digital Camera Warehouse, one key thing we've learnt from supporting professional photographers is the need for uncompromised autofocus performance. Fortunately, the Nikon Z9 delivers accurate, reliable and insanely fast autofocus. The Z9 calls upon blistering 120 cycle per second AF calculations speed, deep learning subject detection and continual data transmission between the camera and the Z mount lens.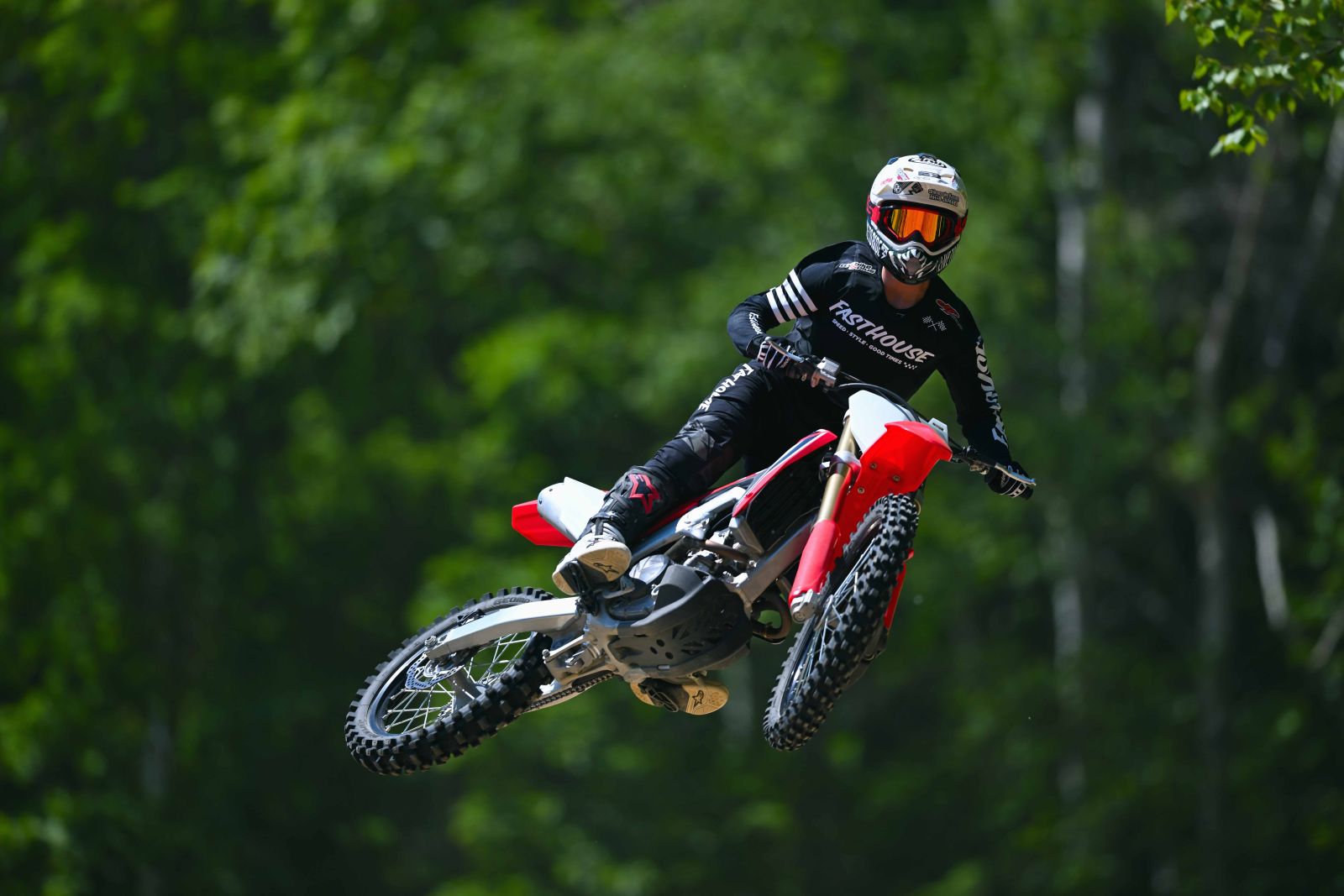 It's worth knowing that the Nikon Z9 features the world's most extensive range of trackable subject types in both stills and video. It includes tracking irregularly moving targets at high speed from birds, motorbikes, bicycles, vehicles, aircraft to cats and dogs. When tracking humans on the move, the tracking system seamlessly shifts from eyes to head to torso to maintain focus. The Nikon Z9 now features the same 3D-tracking capabilities Nikon DSLR lovers have enjoyed to dynamically maintain focus on subjects moving towards and away from the camera.
Visuals To See And Shoot It All
Having your eyes on the prize is the key to professional photography success. That's why the Nikon Z9 features one of the most stunning viewfinders we have seen to date. It's a huge 1.27cm/0.5" Quad VGA OLED viewfinder that cranks out a whopping 3000 cd/m2 to overcome even the harshest light. The Z9 viewfinder boasts a respectable 0.8x magnification with a 50mm lens at infinity. The Real-Live Viewfinder on the Nikon Z9 is the first camera with a viewfinder that displays every moment of every scene with zero blackouts. The new image sensor and EXPEED 7 engine processes the images being captured and the EVF LiveView simultaneously. Now that has to be seen to be believed!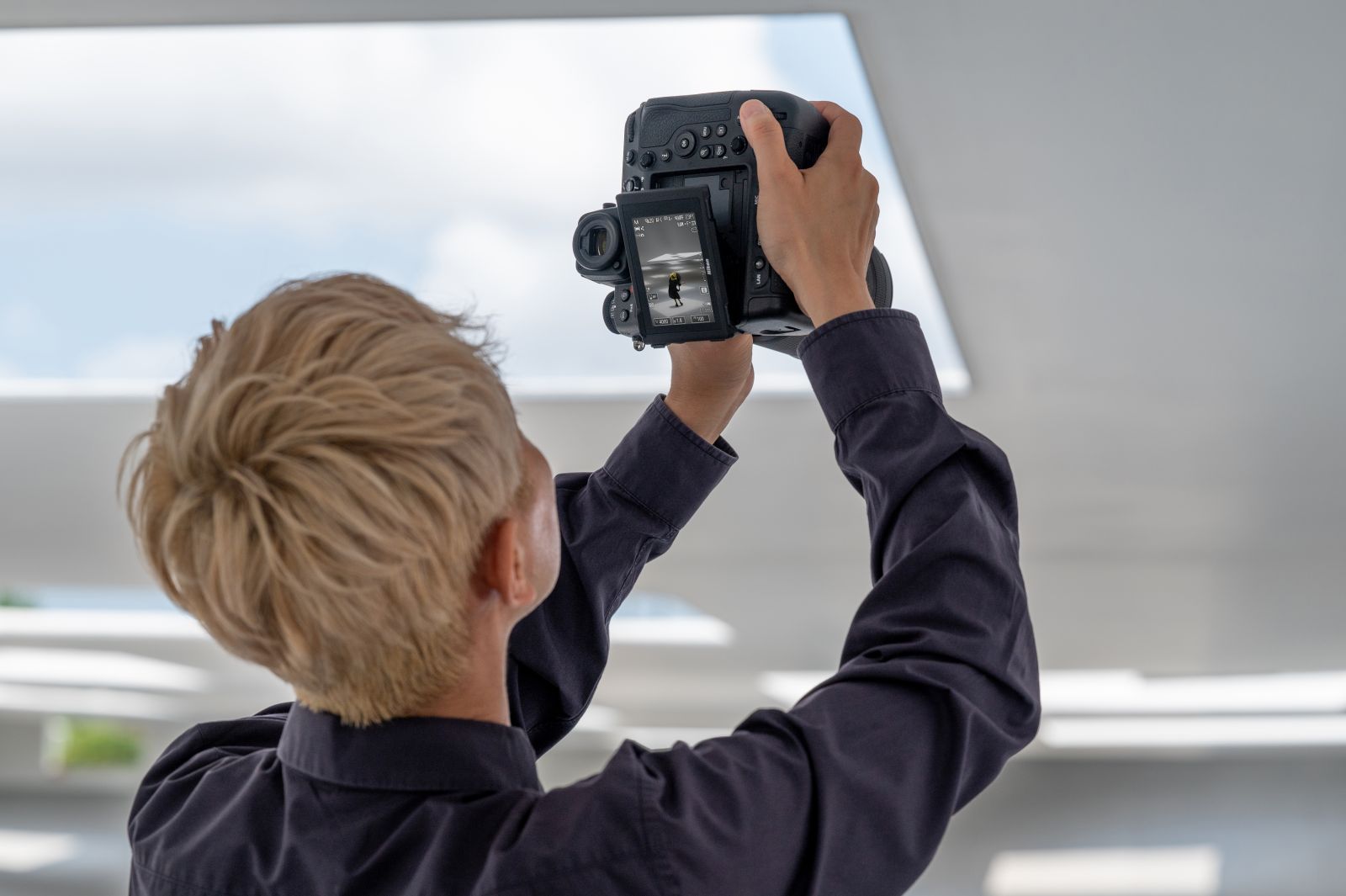 As for the LCD, the Nikon Z9 features a 3.2" TFT touch-sensitive LCD with a 2100K dot resolution and 170-degree viewing angle. The LCD boasts 100% frame coverage, manual brightness control and colour balance. It's also Nikon's first 4-axis tilting screen with 90 degrees upward and 43 degrees downward tilt in horizontal mode and 90 degrees upward and 23 degrees downward tilt in vertical mode. As a result, the Nikon Z9 is ideal for professional photographers who work from dynamic angles in portrait or landscape orientation.
Videography, Cinematography And More
If you thought the Nikon Z9 was a camera built solely for professional photographers, you'd be wrong. The Z9 is a videography powerhouse thanks to its class-leading 8K UHD at 30p for up to a whopping 125 minutes. Thanks to heat dissipation technology, the Z9 outperforms most in the field and continues to record stunningly crisp and rich high-resolution video. For compelling and detailed slow-motion footage, the Z9 captures a full-frame 4K UHD at 120p - also for up to 125 minutes. It's capable of in-camera recording in H.265 10-bit and 8-bit at any frame rate. As for audio, the Nikon Z9 records in 24-bit Linear PCM audio recording to optimise audio quality.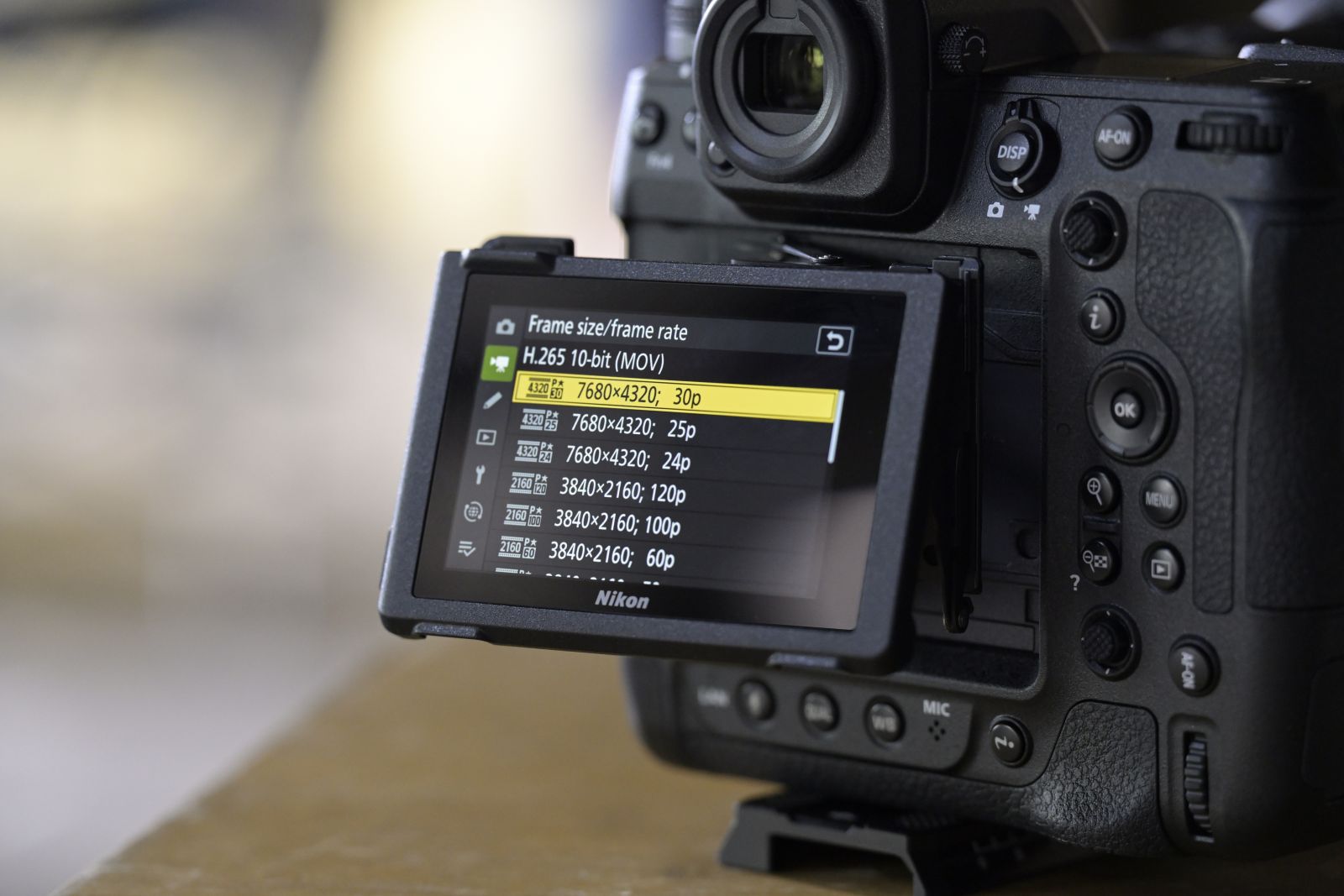 The Best Nikon Z Mount Lenses For The Nikon Z9
Nikon Z 50mm F/1.2 S Lens
For decades the 50mm prime focal range has earned iconic status as the 'nifty fifty' due to its size and usability in the field. It's fair to say that the hugely popular Nikon Z 50mm F/1.2 S lens has earned its own status as a truly remarkable and 'nifty fifty'. When paired with the Nikon Z9, the Z 50mm F/1.2 is a dream portrait or product photography lens.
The Z 50mm F/1.2 S is a perfectly balanced companion to the larger Nikon Z9. The dust and drip-resistant Nikon Z 50mm F/1.2 S lens features a fast maximum F/1.2 aperture for sublime background bokeh, fine depth of field and perfect subject separation. Along with the razor-sharp image quality, you'll achieve stunning portrait or product shots every time.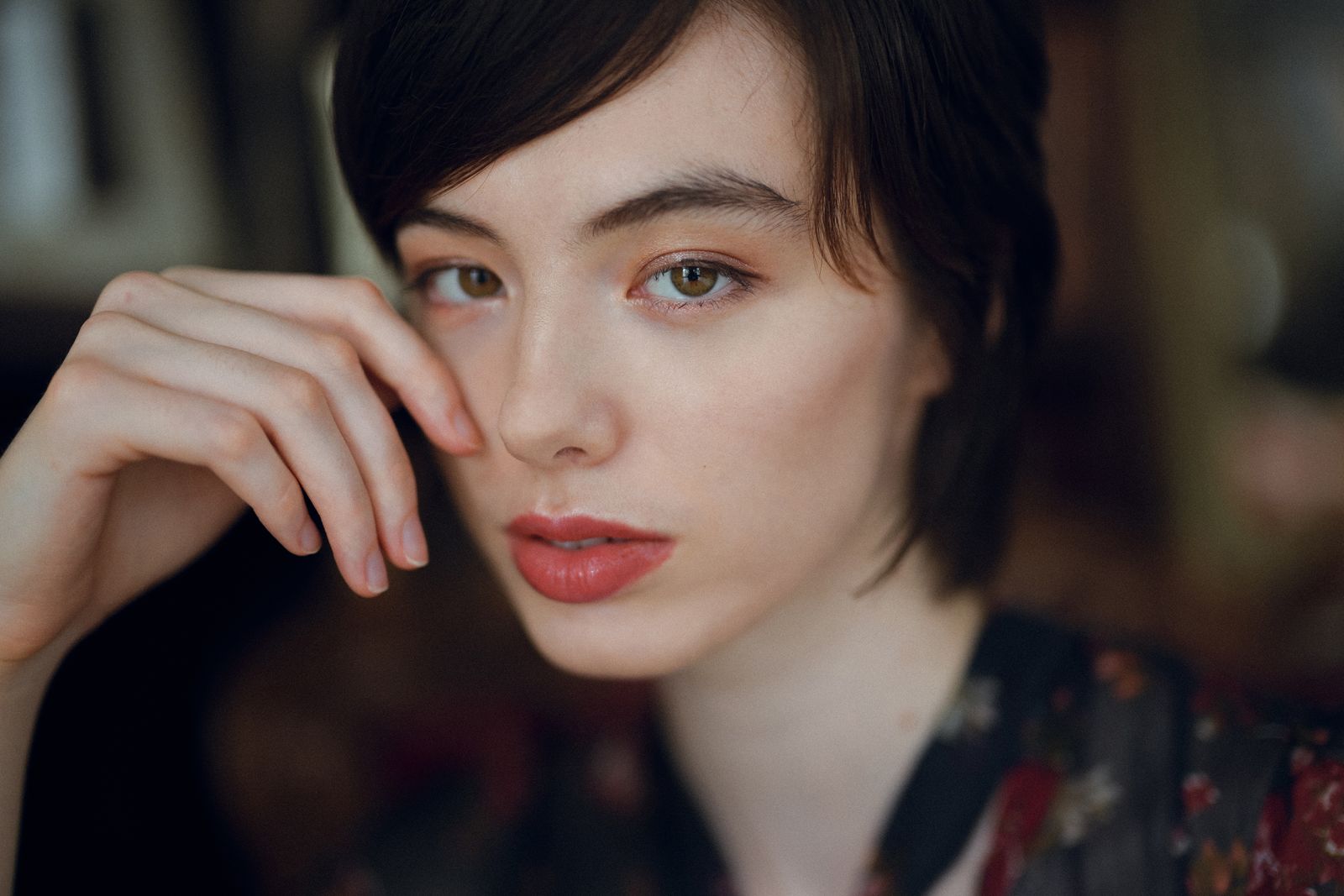 Image quality is assured in any environment thanks to the robust build qualities inside and out. The magic happens thanks to lens assembly with 17 elements in 15 groups and Nano Crystal Coat and ARNEO Coat to reduce ghosting and unwanted flare. Focus performance is speedy and highly accurate in any lighting condition. The Nikon Z 50mm F/1.2 S is one of our favourite prime lenses at Digital Camera Warehouse and certainly one that suits the Nikon Z9 perfectly.
Nikon Z 24-70mm F/2.8 S Lens
Any professional photographer will tell you that a full-frame 24-70mm zoom lens is the workhorse of any kit. Nikon knows this better than anyone as the Nikon Z 24-70mm F/2.8 S lens is an incredible lens that balances perfectly with Nikon's flagship Z9. This lens is for you if you're shooting commercial photography or fashion!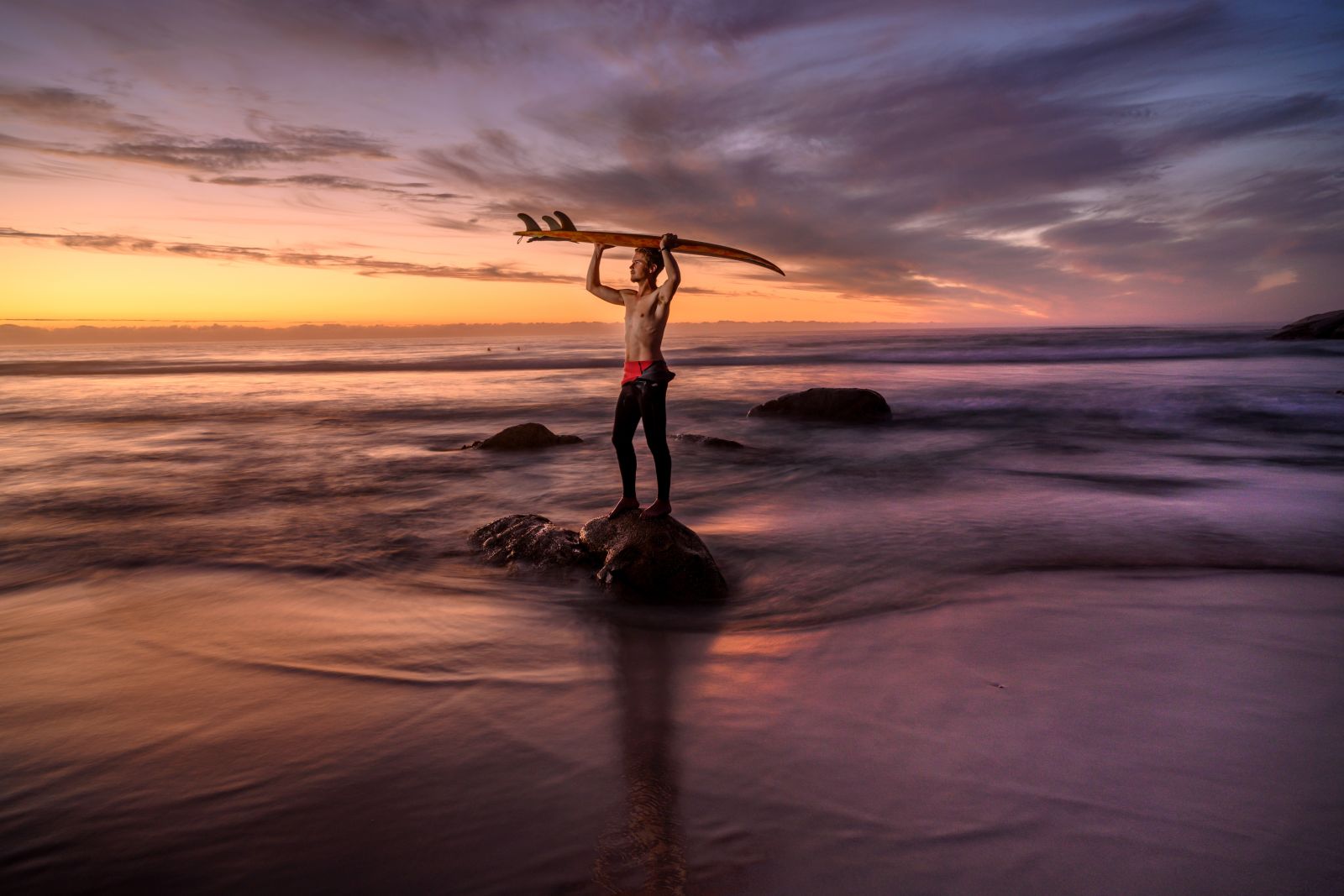 The drip and dust resistant Nikon Z 24-70mm F/2.8 S lens is designed to go everywhere and shoot everything. Its most significant selling points are the constant F/2.8 fast aperture and 9-bladed diaphragm, ensuring low light performance, subject separation, and exquisite background effects. Further to this, the team at Nikon have precision-engineered the optics to ensure edge to edge sharpness thanks to the lens assembly with 17 elements in 15 groups. They've also treated the lenses to a range of ARNEO, Fluorine and Nano Crystal Coatings.
Nikon Z 70-200mm F2.8 VR S Lens
While the Nikon Z 50mm F/1.2 S and Z 24-70mm F/2.8 S lenses are kit essentials, it's still not a complete set until you take a look at the impressive Nikon Z 70-200mm F/2.8 VR S Lens. . The Z 70-200mm F/2.8 acts as a natural extension to the already optimised Z 24-70mm F/2.8. The extra 70-200mm range expands your portfolio of genres, including weddings, portraits, sports and wildlife photography. With these premium pro-grade Nikon Z Mount lenses accompanying your Nikon Z9, there is nothing you can't shoot.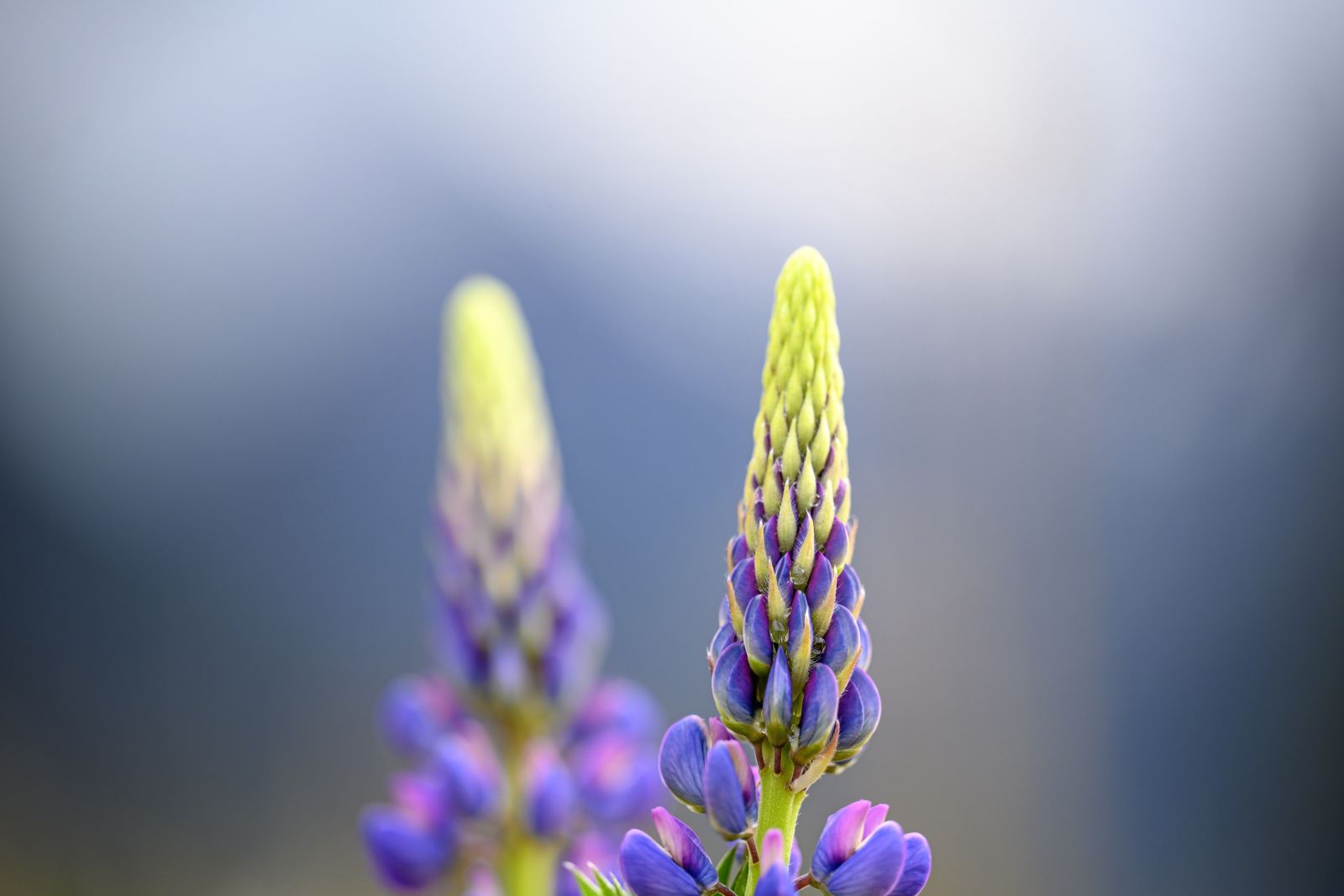 The Nikon Z 70-200mm F/2.8 VR S delivers exceptional image quality across the entire focal range. The fast maximum F/2.8 is constant to ensure unequalled subject separation, background blur, and low light performance. One of the biggest advantages of the Nikon Z 70-200mm F/2.8 VR S is the built-in 5-Axis Vibration Reduction Image Stabilisation, delivering 5.5 stops. The lens assembly features 21 elements in 18 groups, including 6 ED elements, 2 aspherical elements, 1 fluorite element and an SR element for punchy image quality and colour rendering. Pair the Nikon Z 70-200mm with the Nikon Z9, and nothing will escape your gaze.
Essential Accessories For The Nikon Z9
Given our years of experience, we believe that the unsung heroes of the professional photography game are the essential accessories to grace any pro kit. No matter the scale or style of the job, you need your Nikon Z9 to run flawlessly. While the team at Nikon have done all within their power to make the Z9 a powerhouse of unparalleled standards, there are a couple of things you can do to optimise your shooting experience.
To drive the Z9's output level, you need to ensure you have the best first-party batteries, chargers and power supply options. While the Nikon Z9 includes a Nikon EN-EL18d Rechargeable Lithium-ion Battery, you'll need a couple of spares for a full week shoot. We stock the Nikon EN-EL18d Rechargeable Lithium-ion Battery as a standalone product and the Nikon MH-33 Battery Charger - both specifically for the Nikon Z9.
The EN-EL18d battery features a 3300mAh capacity with a 10.8V/36Wh output to grant up to 700 shots per charge. When working long hours in a studio, it makes sense to grab the Nikon EP-6a Power Supply Connector to connect to AC mains power - the Connector replaces the EN-EL18d battery.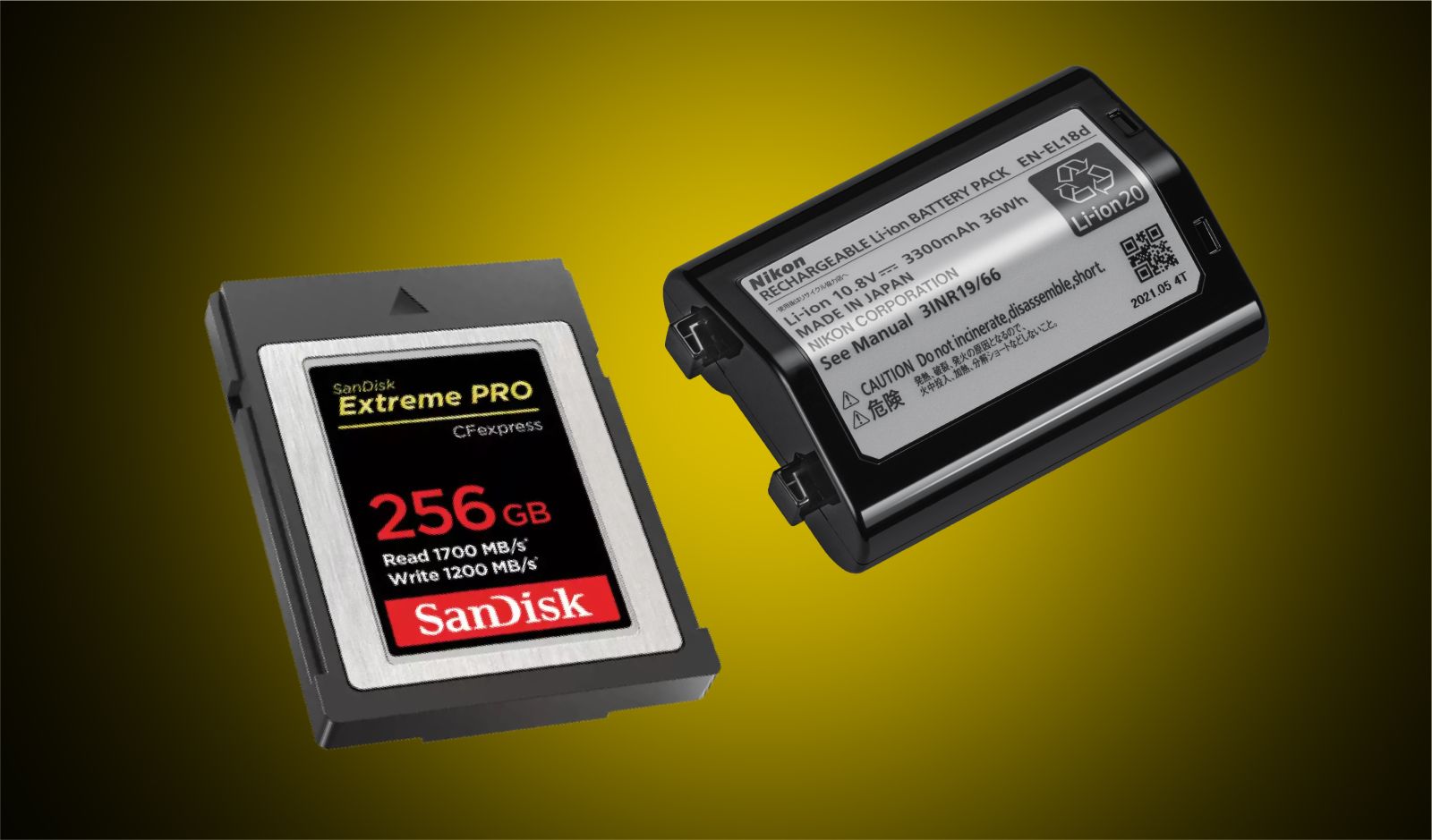 As for storage, we highly recommend making the most of the Nikon Z9's dual storage slots. Both slots take high-speed XQD or CFexpress Type B cards allowing you to capture and backup high-resolution RAW files. SanDisk is the working professional's choice for memory cards, so it makes sense to recommend the SanDisk Extreme Pro CFexpress Type B Card – 256GB. As for XQD cards, it's hard to go past the Sony XQD G Series 120GB - 440mb/s.
Nikon Z9 & Digital Camera Warehouse
Digital Camera Warehouse is recognised as the destination for professional and enthusiast photographers who demand a guarantee of stock availability on launch day. We are a recognised Australian camera retailer focused on delivering the best tools for pro content creators. We offer a full range of Nikon Z mount prime and zoom lenses along with essential first and third party accessories at competitive prices. Thanks to our long relationship with Nikon, Digital Camera Warehouse offers the ability to secure your Nikon Z9.
Beyond that, Digital Camera Warehouse is staffed by industry experts with unique skills and experiences in the photography and videography industry. We know what you need, and as a result, we deliver professional service, advice and after-purchase support like no other.
The Nikon Z9 is the obvious choice for high-end professional photographers working in a broad range of genres. The sheer volume of world-first enhancements, features and, of course, the powerful performance of the Z9 make it a perfect choice for those looking to upgrade from an older Nikon D3 or D4. Equally, those working with a first-generation Nikon Z6, Z7 or even those working with a whole different brand should consider a move to the Nikon Z9.
We are proud to offer our customers a unique Nikon experience, much like the past 'touch and try' and live online events held at Digital Camera Warehouse. The Nikon Z9 is the hottest and most capable professional digital camera on the market right now. It's also the most exciting camera we've seen in a long time. Get in line for our upcoming Nikon experience and ensure you place your deposit early to get one in your hands before everyone else.